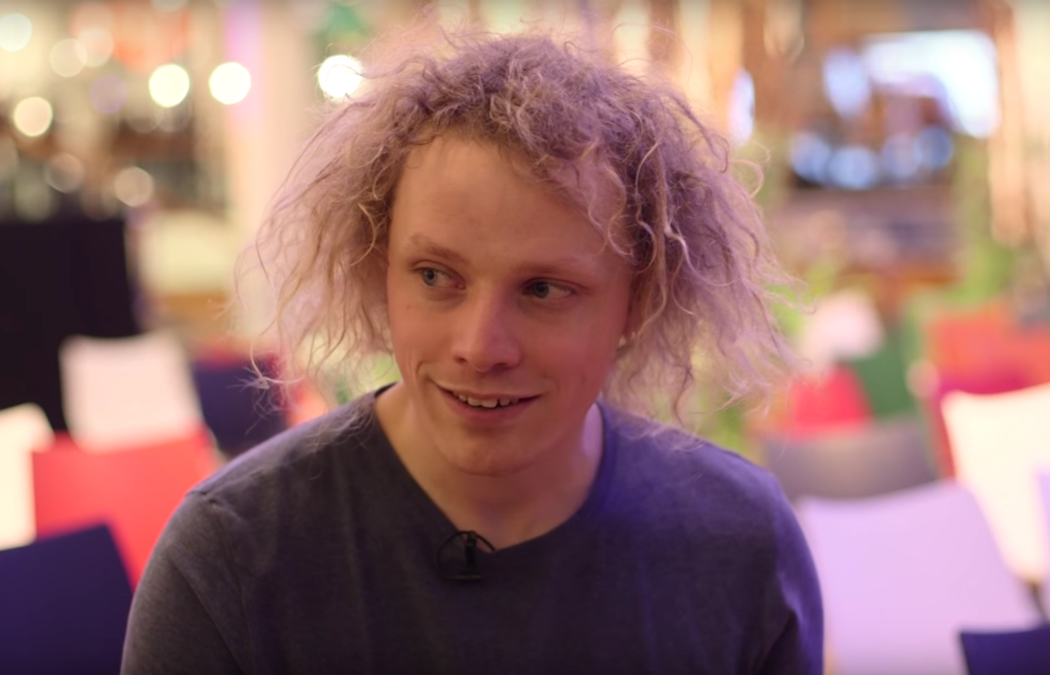 Kicking off the Southbank Centre's fantastic festival of Nordic music and culture Nordic Matters, Norwegian singer-songwriter Moddi launched things in fine style, performing tracks from his latest album, Unsongs!
As he took to the stage with just his guitar, a cellist, a cheerful demeanour and sensational jumper for accompaniment, former Nordic Playlist curator Moddi seemed like an unlikely activist, but that's a part of what makes his record Unsongs so special – that activism can be found everywhere, and it's important to share this passion with as many people as you can.
Unsongs was a project which saw him travelling around the world gathering the stories and listening to the voices of people just like him – musicians, songwriters – who had their voices silenced, in one way or another,  because their songs were deemed 'dangerous', and with all these important songs and stories, Moddi is now sharing them with the world, important tales to be told and shared, as widely as possible. We spoke to Moddi at the show to find out more about the project, about which of the album tracks resonates most powerfully with the artist.
Telling these tales with humour and compassion to an audience of 500, and to thousands more around the world thanks to our YouTube live stream (which you can still watch in full right here), one of the highlights from the set was a song which is so well known you might be shocked to learn it was ever banned, but banned it was. 'Army Dreamers' by Kate Bush is drenched from tip to tail in anti-war sentiment, and as the first Gulf war loomed large, it was taken from the airwaves in the UK, and remained so for some time.
Find out more in our exclusive interview with Moddi, and check out his full performance of 'Army Dreamers' just below.