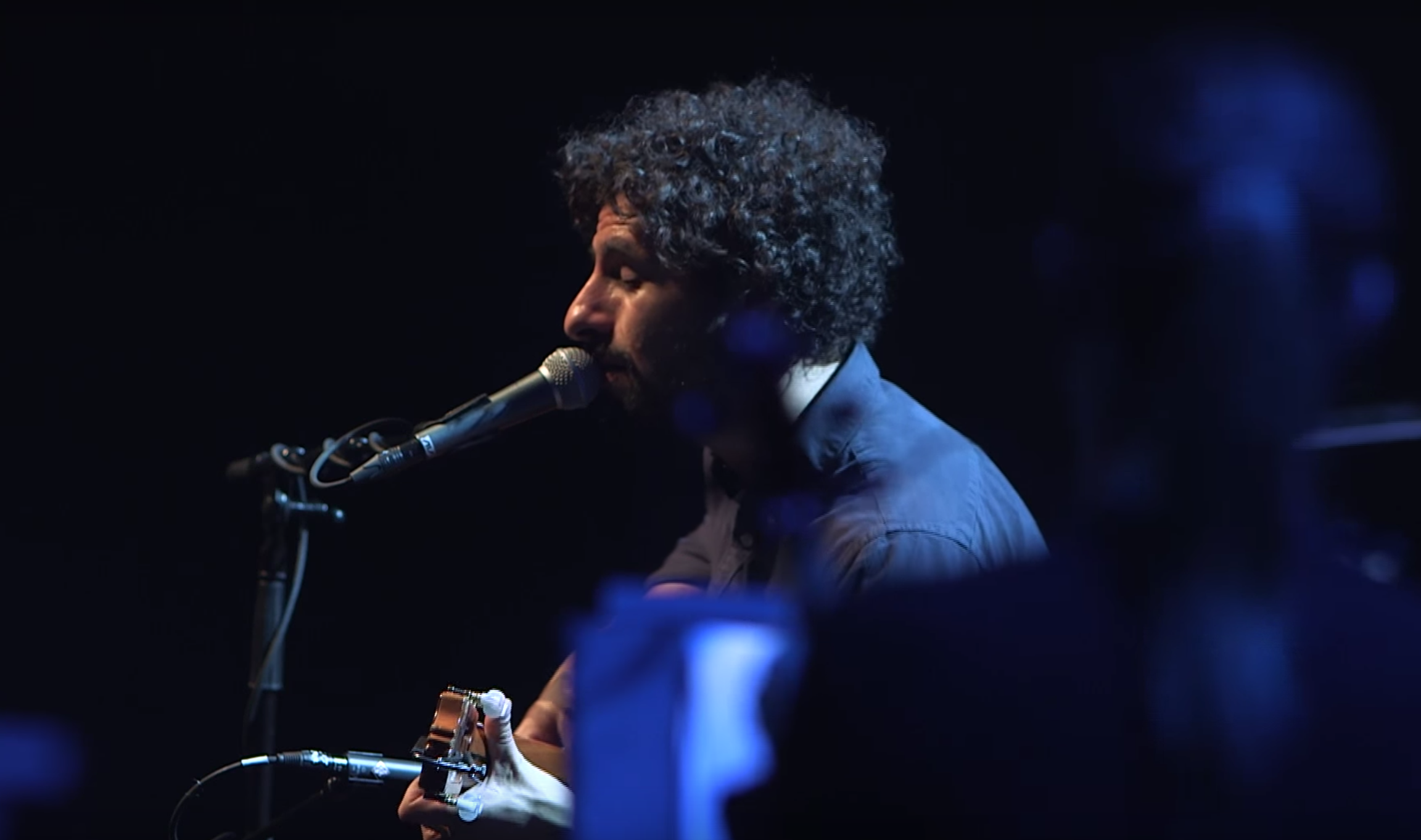 As part of the Southbank Centre's year Nordic Matters festival, José González and The String Theory headed to the Royal Festival Hall for a spectacular evening of music!
Swedish singer-songwriter José Gonzalez and Berlin based maverick orchestra The String Theory are currently on their second collective tour, which in January took them Southbank Centre's Nordic Matters festival. With gigs, performances, exhibitions and talks on the line-up, the year long festival is all about celebrating Nordic music and culture.
Following Norwegian troubadour Moddi's opening of the festival last month, José Gonzalez and The String Theory played to a packed Royal Festival Hall on Tuesday 24th January. The collective offered up extravagant renditions of 17(!) of González's best works, including his cover of The Knife's 'Heartbeats' and 'Leaf Off / The Cave'.
'Let It Carry You' stood out as one of the definitive highlights of the evening, and the performance can be watched below. The track from 2015′ Vestiges & Claws is stunning in itself, but with the magic touch of a full orchestra it truly filled its potential when González performed it with The String Theory at the Royal Festival Hall.
If you like what you see, make sure to tune in to the full performance from José González and The String Theory at Nordic Matters by clicking just here – enjoy!