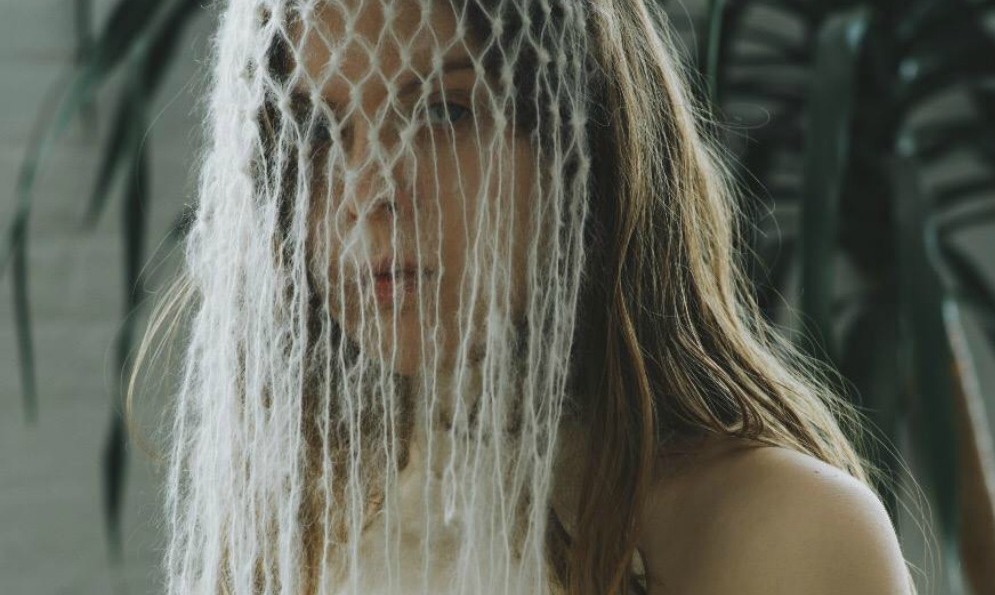 Jófríður Ákadóttir has fast become one of Iceland's most prolific and creative talents. Off the back of a busy year, putting out releases with Gangly, Samaris and Pascal Pinon, Ákadóttir now releases 'Wires' under her JFDR solo moniker.
In a recent interview with KEXP, Ákadóttir says that this new single "is the total and complete anthem to my first visit to New York, the beginning of that part of the journey, taking the leap and making the album without further ado." And this sense of movement, dynamism and launching into a new phase of life is certainly prominent in "Wires."
The track starts with a percussion pulse which continues through the song, gathering pace as Ákadóttir's vocals and a lonely guitar glide over the top. It's a track which is woozy, beguiling and urgent at the same time.
Ákadóttir names Shahzad Ismaily (who has previously worked with the likes of Yoko Ono, Tom Waits and Lou Reed) as a collaborator on the new single – which has been released with an accompanying music video, directed by fellow Samaris member Áslaug Magnúsdóttir, showing the artist dancing by a river before the view floats up into the sky.
'Wires' is taken from JFDR's upcoming album Brazil, released on 17th March via her own imprint, White Sun Records.