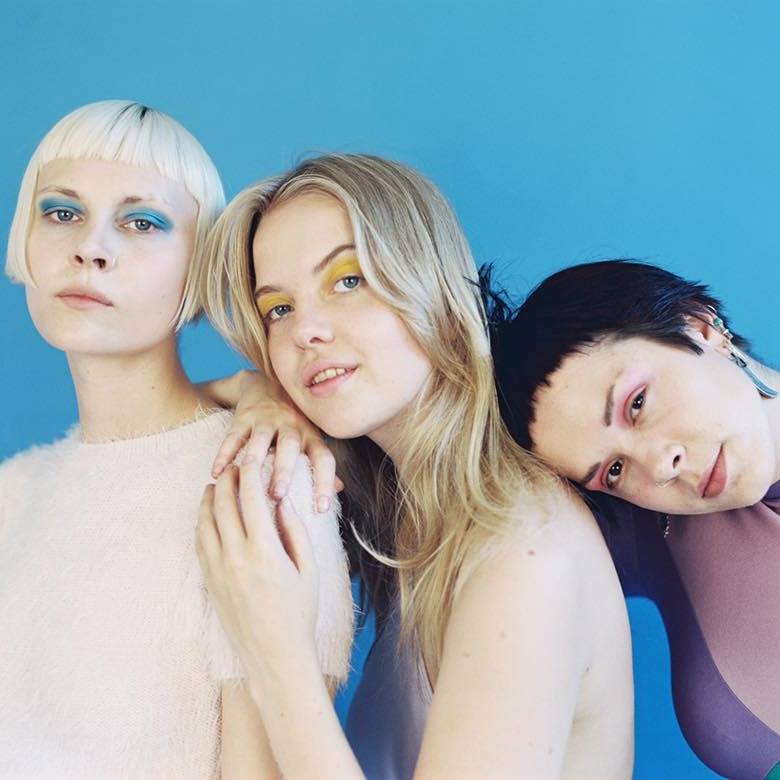 Photo: Francesca Allen
English-Icelandic trio Dream Wife have made their way to many festivals during the band's lifetime so far, including Iceland Airwaves, Roskilde festival and Visions Festival. 2017 is set to be no different and they are celebrating their promising year by sharing a captivating, new music video for their song 'Everything'.
"Everything will be clear in the dark" is the truth of ecstatic weekend nights told by the sweet and seductive voice of lead vocalist Rakel Mjöll. The song is filled with hope and captures the exciting, youthful feeling of partying 'til dawn. The video for 'Everything' is a gallery of the different types you meet in the cohesion of the twilight in the club. It is a pleasant ode to all your late-night adventures and it will make you long for the weekend.
'Everything' is featured on Dream Wife's first EP EP01, which was released in March 2016 through Cannibal Hymns. With a few gigs coming up in the U.S. including SXSW, and UK dates at Live At Leeds and The Great Escape, 2017 will be quite busy for Dream Wife. If you are lucky enough to get tickets, you are in for a powerful ride. If not, you can enjoy their cool and energetic vibe by watching their video for "Everything" below.