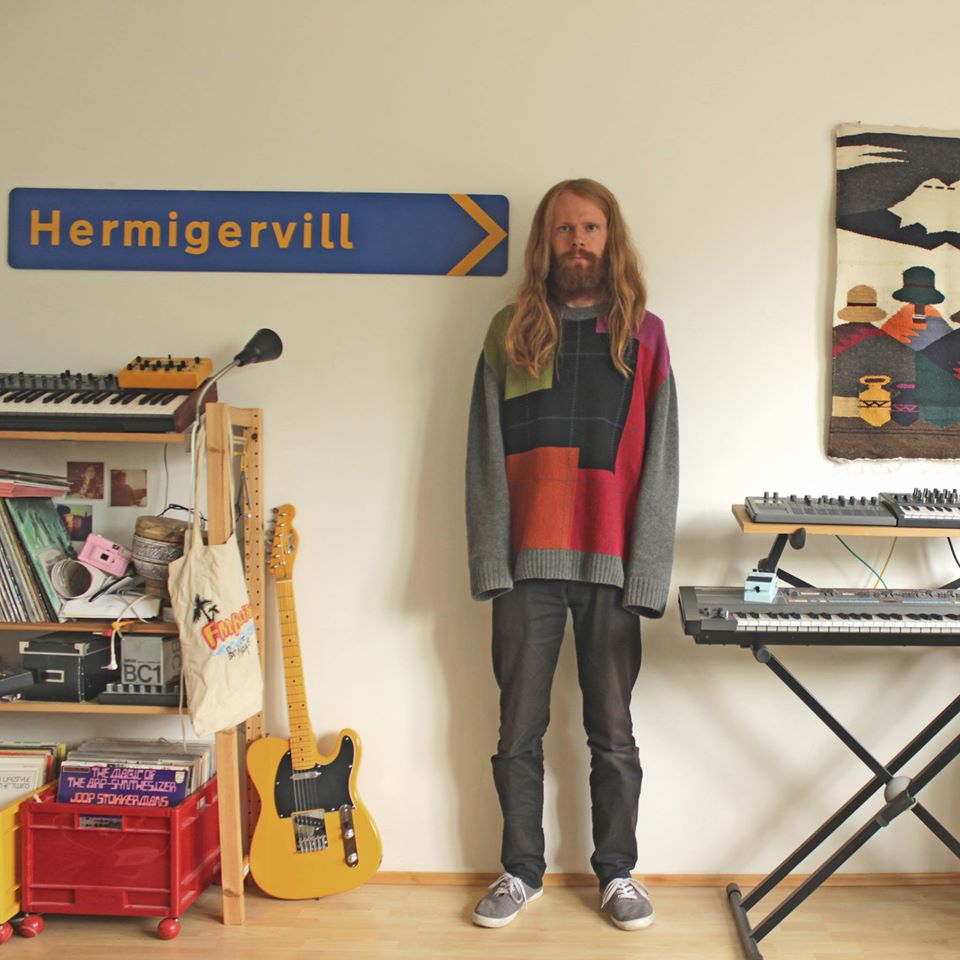 Icelandic electronic maestro Hermigervill is back with fresh new music today, as he offers up a sparkling, resonant track entitled 'Solitaire'!
Just a couple of months ago, Hermigervill offered up a brand new tune in the form of 'Oslo Girl' – a pulsating piece of electro that was born to be blasted across a dancefloor. And today, he returns with 'Solitaire' – a song which also offers up an invitation to throw your best shapes, but in more of a blissful and bright manner.
"Solitaire is a happy song about heartbreak," says Hermigervill. When I play it live, I make the main chords huge, fill the space with love and then crush it when the 808 kick drops! It always works like a charm!"
The song is full of almost tactile sonic textures based around a rich synth-laden melody. And is that a dog barking in the background? Not sure. We hope so. The track is a joyful electronic trip into the mind of this versatile producer, and will feature on the forthcoming compilation The Red Collection, collated by Belgian label Eskimo Recordings. This comp is the 6th in a colour compilation series that the label has been steadily releasing, and other Nordic artists set to feature on this edition include Atella and Else Born (also known as Philco Fiction's Turid Solberg).
On his involvement in the project, Hermigervill explains: "A few years ago I made a song called 'Brewed in Belgium', a space disco song about Belgian beer which caught the eye of Eskimo and then I met Nadiem (Eskimo label manager) when I was playing the by:Larm festival in Oslo and we hit it off!"
We're very excited to premiere this effervescent new track from one of our favourite Icelandic producers – so tune in now! And if you like it, head out and tell all of your friends…