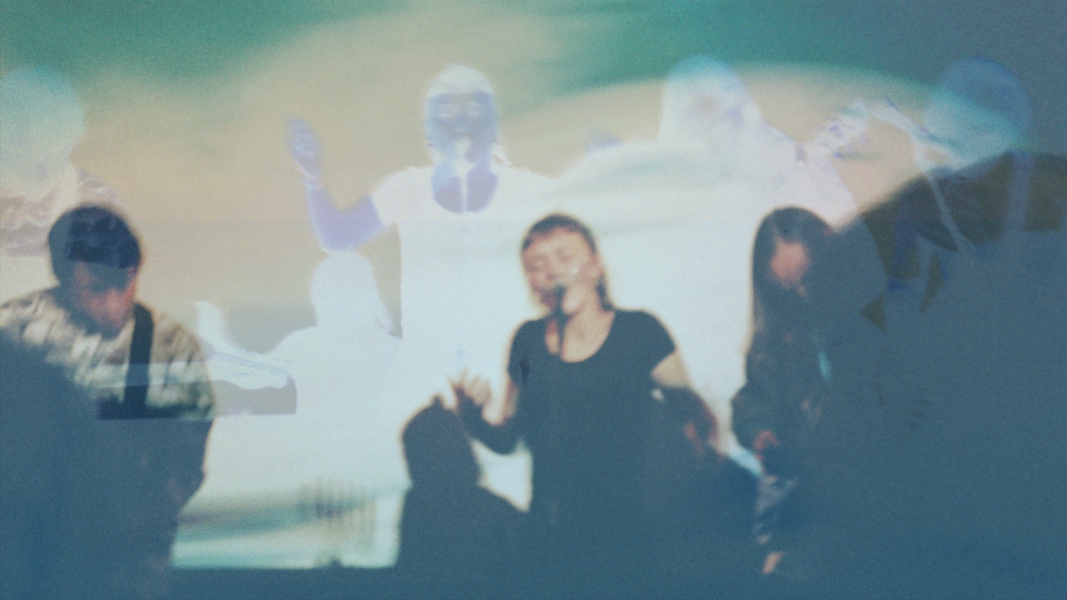 Photo: Andreas Bugge. 
Following their delicate indie-pop debut single 'Body', we are extremely excited to premiere Blood Forest Family's self-titled debut EP exclusively here at Ja Ja Ja today!
Formed in 2012 by Elina Waage Mikalsen, Gustav Jørgensen, Håvard Olsen, Sigbjørn Sand Johansen, Sindre Bjørkli Ramberg and Patrick Riganò Jaklin, the Norwegian alt-pop six-piece started out as a local gem in their native Tromsø. In their first years as a band they played festivals and independent gigs around the region before taking their first steps south of the polar circle when doing a living room concert in a small rooftop apartment in Oslo.
Shortly after, the band's atmospheric pop melodies spread across the capital and all the way to Bergen where Blood Forest Family EP was recorded at Klangkollektivet Studio back in April last year. The EP builds on the strong foundation Blood Forest Family demonstrated with 'Body' and describes the "yearning for opening one self to the outside world in a time where society makes us into more self-deprecating, separate human beings".
'Walk' is a strong opening track and is most definitely led by Mikalsen's crystal clear vocals, accompanied by firm drums and dreamy guitar riffs. Next on the track list is the first single 'Body', a track which we have previously described as "dance-pop done right", and rightfully so with its sparkling rhythm and groove. On 'Water' we're introduced to more experimental vibes with piercing vocals and funky guitars, and it sticks out as a very interesting track that will grow on you the more you listen to it. The closing track 'Run' sees Blood Forest Family slow it down and demonstrates more downtempo sonic landscapes.
Blood Forest Family EP will be officially released via At Home Music on February 15th, however you can tune in to an exclusive premiere right here!