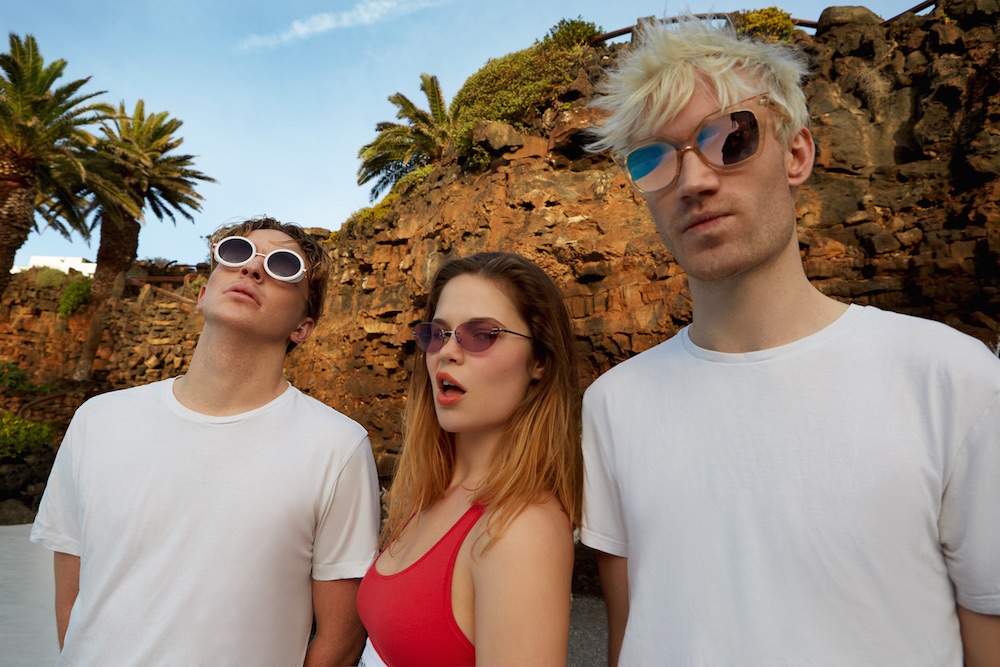 Copenhagen trio Off Bloom return with new single 'Falcon Eye', the follow-up to last year's debut EP Love To Hate It!
After three years of secretly making music, Danish producer trio Off Bloom surfaced last September with their brilliant debut EP Love To Hate It. With their rich and diverse sound made up of chopped-up synths, up-tempo drum beats and Middle Eastern influences, Off Bloom are both delightfully rule-breaking and hard to place genre-wise.
Fresh from their performance at Where's The Music? festival in Norrköping in Sweden, Off Bloom offer up yet another daring and danceable track in the shape of 'Falcon Eye'! The new single describes "the fight between the ecstasy and destruction that exists in all great things: love, partying, passion, sex, believing, nature."
'Falcon Eye' has been added to the Trenda: New Nordic Pop playlist, which is updated with fresh new pop tracks from our favourite Nordic artists every week!