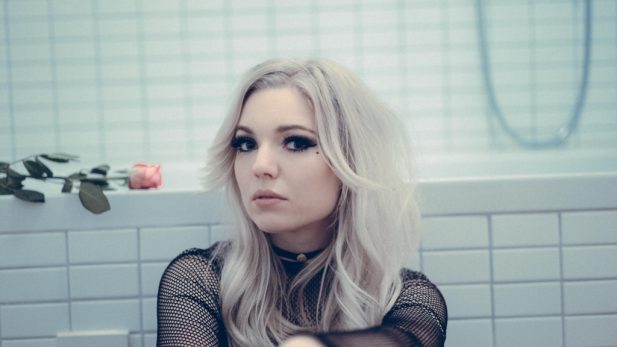 'Suck At Love' is the latest single from Violet Days, showcasing the Swedish artist's ability to deliver full-on pop songs that are both instantly likeable and thought-provoking.
Fronted by singer/songwriter Lina Hansson, and framing themselves as 'alternative pop from Sweden', Violet Days burst onto the scene in 2015 with 'So Dope'. Since then, they've stayed true to their pop roots with singles 'Razorheart', 'Your Girl' and  more recently, 'O.D. On You'.
Latest single 'Suck At Love' keeps that groove going. With an intro that draws you in, followed by hooks full of plucked guitars, bass-heavy synths and filtered kicks, when the chorus arrives, it hits you hard. And what a hit it is. "One more coin goes down this wishing well. Do we suck at love 'cos I can't tell?" muses Hansson.  Well, we don't have an answer for that, but we do know this: One thing she doesn't suck at is writing captivating pop songs. When the second half arrives, with some heavenly backing vocals and extra synthesizer thrown in, the soundscape is as rich as anything you'll hear this year, and it's a delight.
Violet Days will be playing at the Ja Ja Ja club night at London's The Lexington on 23rd Feb, for which tickets are available now! Until then, you can listen to 'Suck At Love' below…