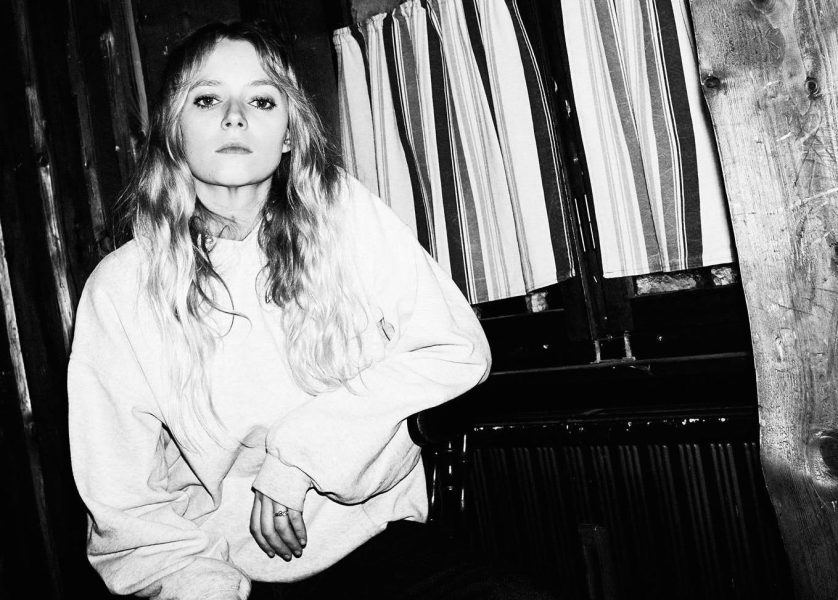 Photo: Dennis Morton
She has been described as "FKA-Twigs-meets-MØ", and Copenhagen-based singer Soleima certainly captures the current musical trends with her catchy and dreamy electro-pop. Since 'My Boi', her first single as a solo artist was released in 2015 she has gained popularity, performing at the world-renowned Roskilde Festival last summer. Now she's back with a new collaboration: 'Breathe' – a song about love and dreams with an irresistible beat.
With a background in Danish hip hop collective Flødeklinikken, Soleima is known for her quirky, slightly tropical pop-R&B crossovers. 'Breathe', however, is a collaboration with the American producer Hoodboi, and has a bit more of a club vibe with a slow, steady beat. If you've heard Soleima's distinctive voice once, you will be able to recognise it immediately when you come across her work again. Her mix of sweet innocence and a crisp, slightly husky punch could not be more perfect for this song. "I, wanna daydream with you, wanna rerun precious time, wanna daydream with you just so we can breathe" she sings flirtily and thoughtfully. 'Breathe' takes you back to the rush of a new love with all the elation as well as the relief of escaping from the everyday stress together.
'Breathe' is released through Parlophone, and following that, Soleima has a lot planned for 2017: she'll be playing at this year's by:Larm Festival in Norway, SPOT Festival in Denmark and her new EP No. 14 will be released sometime next month. While you wait for it, you can listen to the infectious 'Breathe' below.