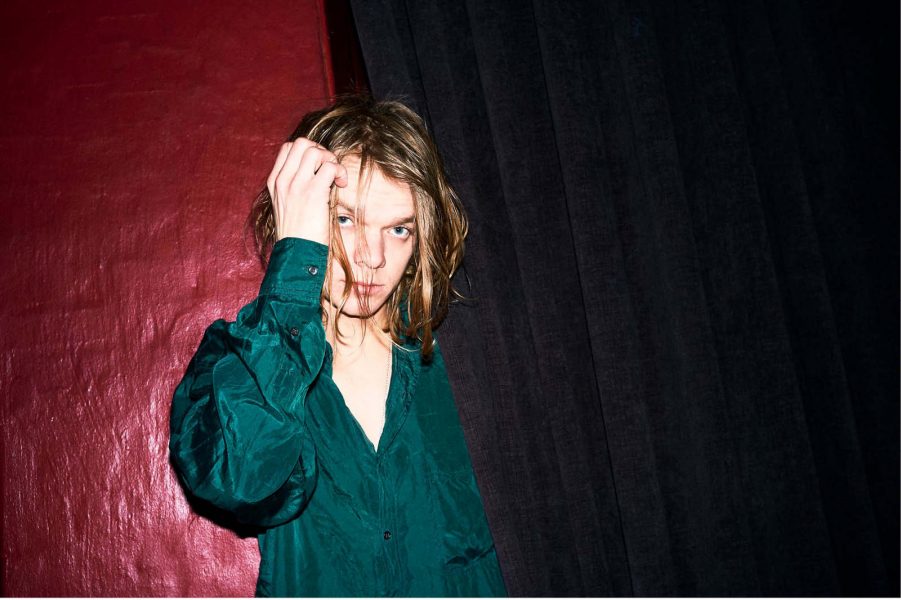 Photo by Dennis Morton
It only feels natural that a drummer sings the words "I need rhythm for the soul, you could never fill the hole", which is the case with School of X from Denmark and his single 'Words'.
Behind the artist name we find Rasmus Littauer, who's usually known for sitting behind a drum set supporting fellow Danish citizen MØ on her tours around the world. He has a big bunch of similarly impressive collaborations on his resumé and he is also a member of the band The Asteroids Galaxy Tour.
Now however, it's different. When School of X performs live he is not sitting behind the drums, but – as mentioned – singing. It's a tender and clear voice that has been hiding behind those drum sticks. The song itself is melancholic and hazy, dressed in electro pop vibes and a sturdy beat, like a meeting between reality and a daydream. According to Rasmus, the song is about wanting things to be as they are, but at the same time yearning fiercely for something else.
'Words' is the third release so far, and if you find this interesting, you might also want to check out his debut single 'Las Vegas', or the electro pop cover he made of Sade's 'By Your Side'.
Otherwise, check out 'Words' right here at Ja Ja Ja…