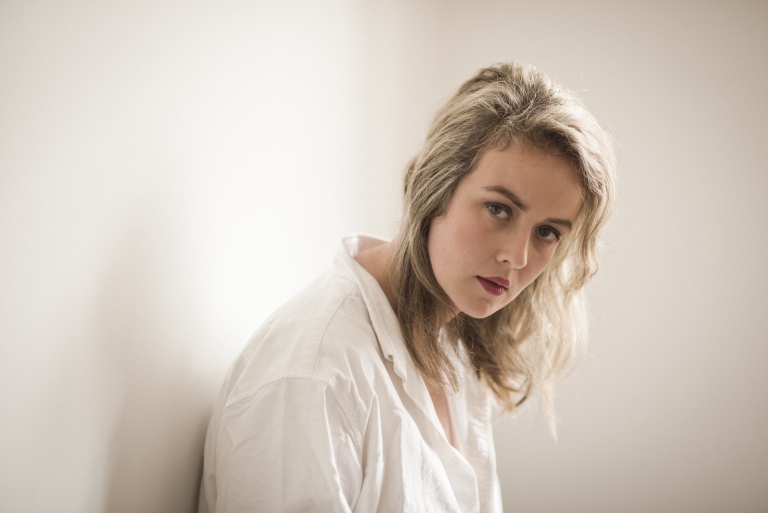 The last time we heard from Denmark's Penny Police was when she released her 2014 Join Forces EP.  Now after a three year break triggered by an inability to rationalise making music in a world rife with political and social turmoil, this compassionate Dane returns with 'No Horizons', the lead single from an as yet unnamed upcoming album.
Penny Police is the music project of singer/songwriter Marie Fjeldsted who is as humane as she is talented to which her new music will attest. 'No Horizons' is a lyrical reflection on the Mediterranean migrant crisis as well as the widespread view held by many Europeans, that somehow the lives of those fleeing the horrors of war-torn countries are of a lesser value than their (our) own.
Whilst Fjeldsted conveys a feeling of deep sorrow and loss as she struggles to come to terms with her subject matter, she also allows the optimistic altruist in her to find threads of love and hope amidst this human tragedy.
Fjeldsted's youthful, dreamlike voice evokes both vulnerability and warm sincerity as she performs her plain-speaking yet heartfelt lyrics.  It's a convincing performance that leaves the listener in no doubt as to the her bona fide intentions.
The vocal is slowly draped across a sparse landscape furnished with the minimum of sombre synths and intermittent percussion and it's really only on the chorus that Fjeldsted opens the door to string sequences and more voluminous electronica as she utters the words "no one to lean on".
And therein lies the kick… when the song is at its most atmospherically uplifting, it is lyrically at its most stark. A semi a capella repetition of the words, 'you can lean on me' bring this musical petition to a close.
'No Horizons' which you can listen to here, is released through Antiphonics.