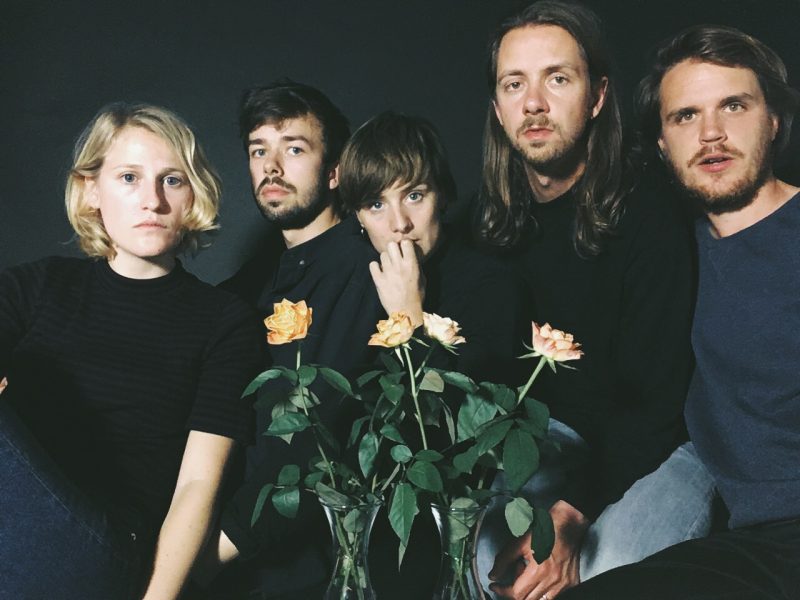 With their debut album finally out, Aarhus five-piece Lowly have dropped yet another enchanting pop single entitled 'Mornings'. A swirling 3-D affair, this delish track is lifted from their freshly released album Heba, out now via Bella Union.
Standard fare guitars, synths and drums have been given the 'Mac' treatment resulting in an intense blend of multi-textured layers and blurry hued patterns seamlessly arranged by sound-engineer, Anders Boll (known for his work with Efterklang, among others).
Splicing wide-eyed spaciousness with staccato percussion and intense spiralling synths, the song perfectly reflects Lowly's sumptuous noise-pop style, while the luminous vocals of Nanna Schannong and Soffie Viemose give additional sparkle.
Speaking of their songs band member Kasper Staub says: "We think of our music and lyrics more like a painting, we think it should all melt together. We're all interested in developing ourselves as songwriters, and working in new ways, with different ideas."
Lowly are an exceptionally innovative band creating vast, boundless soundscapes. Capacious melodic tracts filled with question and wonder through which chords soar and dive like instrumental sprites. Add in abstract lyrical poetry, and the overall effect is rather inspired and deliciously exquisite.
Heba the debut album from Lowly is out now, and you can hear the new single 'Morning' just below.