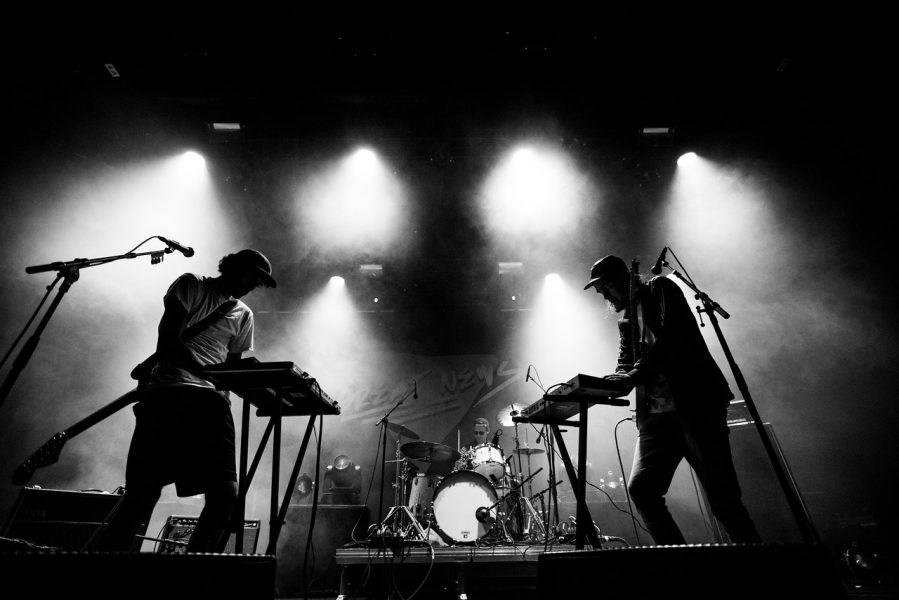 Photo: Jarle Hovda Moe
You might well think that with the world is currently descending into some sort of molten horror, that 2017 is the year of bad news. But did you know (this is the really tortured intro part that I vacillated over using for about ten minutes before going with it) that it's also the year of Great News? The Bergen trio have finally lined up their debut album for release in the latter part of the year, and ahead of that, have started stepping up with new singles, the latest of which is 'Falling'.
The song follows in the classic Great News template of bouncing, psychedelia-tinged indie pop, and the band have spring-loaded this thing with so many melodies that it feels like it's about to burst out of the speakers. Singer Even Kjelby says "'Falling' is about that weird irrational fear of being left alone. I think it's strong in all of us. When all comes to an end, we're all alone. We should embrace it though, and turn it into something positive. Unfortunately the person in 'Falling' doesn't know how to do that". 'Falling' is out now on Eget Selskap – take a listen below.