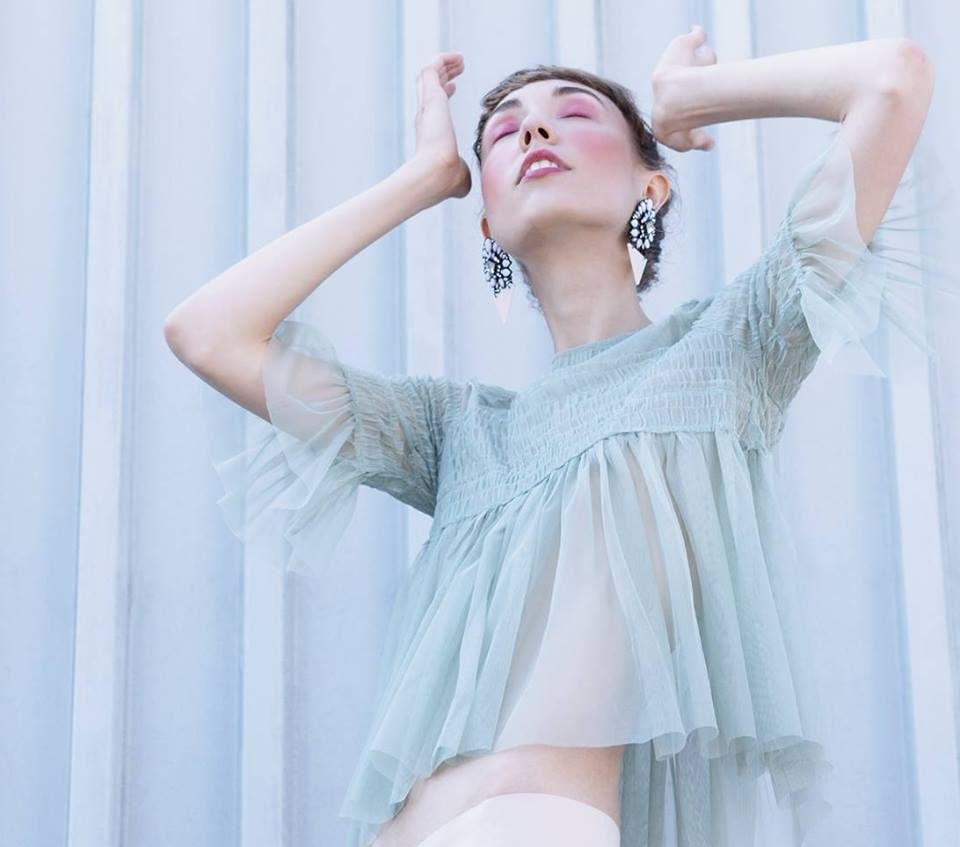 Photo: Maja Karen Hansen
Denmark's Cecilie Dahlin is CÉCI, an 'experimental sound designer' who's just relocated to London. She dropped two digital R'n'B tracks a few years ago, 'Kill Me' and 'Leave', and looks to be stepping up her activities in 2017, having recently signed on with American experimental label Hush Hush, and a new single, 'Insideout', has just arrived.
This music is about as future forward as it gets. 'Insideout' is a pulsing, twitching song, a song that drives its way straight into your subconscious and won't ever leave. A delicate structure of beats, glitches and Dahlin's crystal vocal, it's a testament to her skill as a producer and songwriter that she's able to pull this all together and make it the song it is.
She's also released visuals for the track, about which she explains "the heart is beating in a cold, marble environment. A dark liquid consumes the heart, hardens it and turns it into white plastic. The plastic is now slowly infected by beauty, such as golden blisters, which makes it impossible for the heart to beat…".
'Insideout' is out now, and you can check out the song and visuals below.