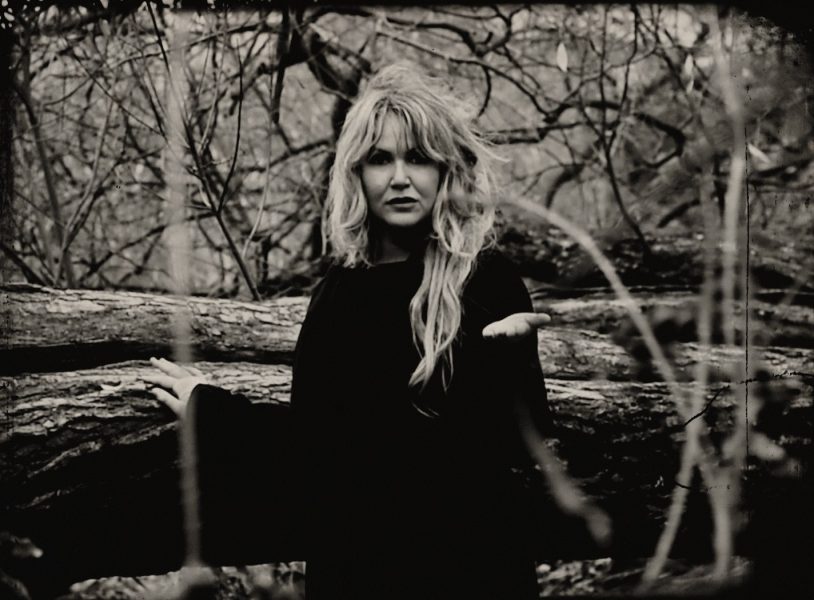 Being seriously ill is one of the most scary, merciless and exhausting experiences that can strike us. Helsinki-based musician Astrid Swan knows that all too well. She had been making her charming, jazzy pop for many years, but in 2014 she was forced to put her music on hold for a while. She fought breast cancer, overcame it, and has now gathered the torrent of feelings that came with it into a powerful and touching track called 'Song of Fear'.
The song starts with the electronic equivalent of a chilly wind blowing outside on a dark night. Then Astrid starts singing with the intimate accompaniment of only some tranquil synths and a choir filled with agony in their singing. Astrid's voice is a mixture of courage and fragility as she starts mentioning her many debilitating fears. Later her characteristic jazziness comes in with the slow swing of drums, bass, guitar, piano and flutes. "I'm afraid of dying young" is the main fear that is repeated many times towards the end. The greatest thing about this song, however, is that the sadness and powerless anxiety is replaced by the hopeful and relieved words "I'm alive", which are sung till the song fades out. It reminds us to cherish life, despite all the hardships we have faced in the past.
'Song of Fear' will be included on Astrid Swan's new album, From the Bed and Beyond, which will be released through Soliti. It will surely be an emotional album, that will leave a strong impression, but you have to wait until March 3rd to get your hands on it. In the meantime, you can listen to her beautiful 'Song of Fear' below.