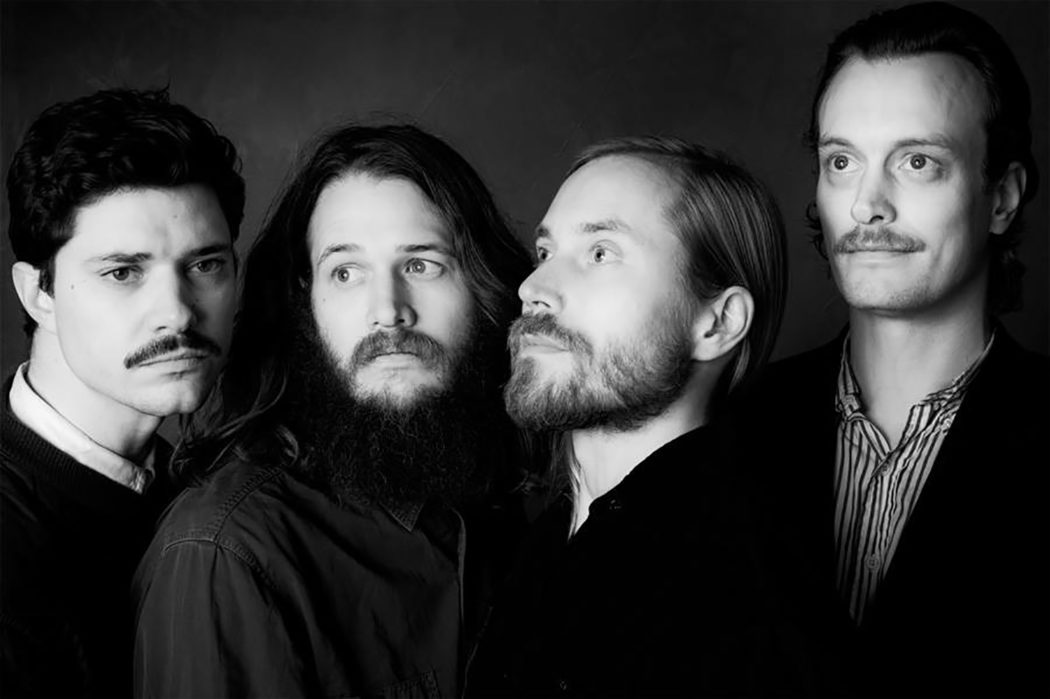 Photo: Thomas M. Jauk
Exciting news emerges from the Liima camp today, as the Danish-Finnish quartet announce that they're heading out on the road!
Featuring members of Danish collective Efterklang along with Finnish percussionist Tatu Rönkkö, Liima released their debut record in 2016 to widespread acclaim. And it's not only the album that caught everyone's attention, but the band's phenomenal live performances have become a thing of legend too! Honed through a series of residencies around the world, the outfit have developed an incredibly intuitive way of making music together, allowing themselves plenty of space for modifications and improvisation over the record's base tracks. This makes every show a little different from the last, and adds an extra sense of excitement to the performances for both the band and the audience.
So, it's with great pleasure that we announce that Liima are heading out on tour this coming Summer! Fans based in Denmark, Finland, Sweden and Japan will all have the opportunity to catch the Liima experience live –  so head to the band's website to get tickets now!
Ahead of the upcoming tour, the Efterklang members of the clan are taking their acclaimed Leaves: The Colour Of Falling opera on the road, having debuted the production in the abandoned nuclear basement of the former Copenhagen Municipal Hospital back in 2015. Now, emerging from its underground home, the opera is heading to London, Brussels, Amsterdam and beyond – all dates and ticket info can be found here.
Liima Tour Dates 2016
MARCH
TUES 28 – Fasching – Stockholm, Sweden
WED 29 – Dynamo – Turku, Finland
THURS 30 – Tavastia Klubi – Helsinki, Finland
APRIL
SAT 1 – Radar – Aarhus, Denmark
MAY
TUES 16 – O-nest – Shibuya, Japan
WEDS 17 – Conpass – Osaka, Japan
THURS 18 – CLUB METRO – Kyoto, Japan
FRI 19 – Super-Deluxe – Tokyo, Japan
JULY
THURS 20 – SAT 22 – Musik i Lejet 2017 – Tisvilde, Denmark