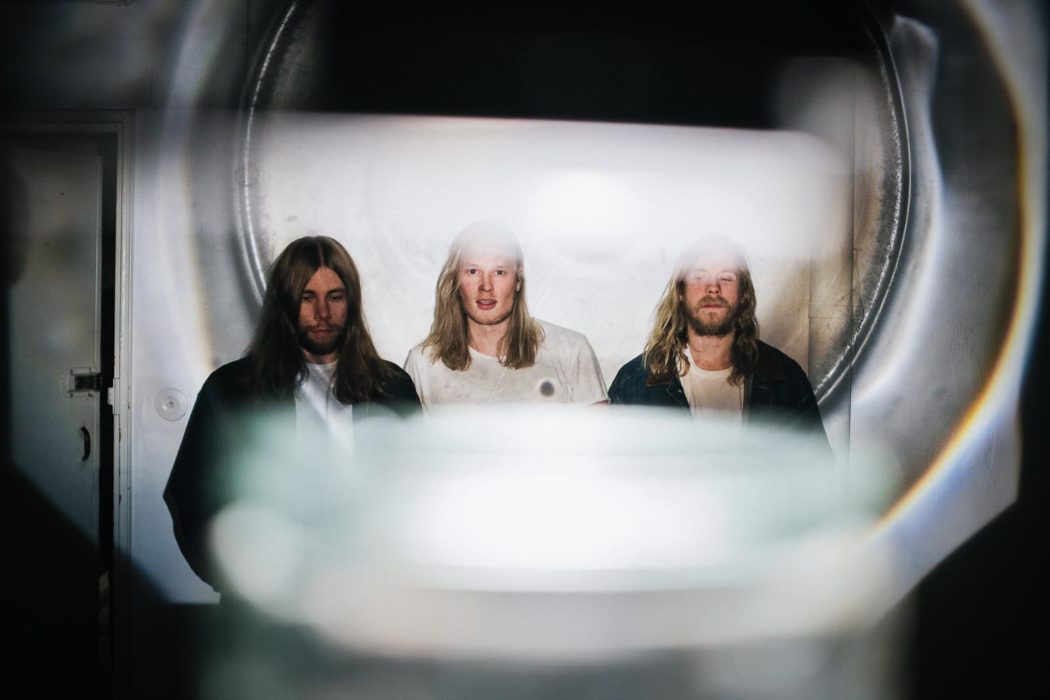 Pic by Markus Kontiainen
Finnish Trio Lake Jons tease their debut album with their latest, intoxicating single 'Positive'!
Eagle-eyed (and eared) Nordic Playlist followers will remember that Finland's Lake Jons came to visit us at the Nordic Playlist Radio Bar back in November, when we took up residency at Slush Music in Helsinki a day packed full of live performances and live radio broadcasts!
Delivering a fantastic set to a packed out crowd at the Radio Bar (as well a whole bunch of music lovers watching the performance via live stream at home), Lake Jons made their way through some of the tracks that have helped them to establish themselves as one of Finland's most exciting bands to watch.
Now, the Helsinki based trio are back with a brand new single called 'Positive' – and it's a taste of what we should expect form the band's upcoming debut album! Hooray! The song feels as though it's touched with a tinge of sunshine, which is more than welcome as we venture on through the dark days of winter. An up-tempo, layered mix of electronic elements, fantastically rich vocals and an uplifting beat, 'Positive' does exactly what it says on the tin, as this trio continue to grow into a hugely exciting musical proposition.
Tune in to 'Positive' right here at the Nordic Playlist!