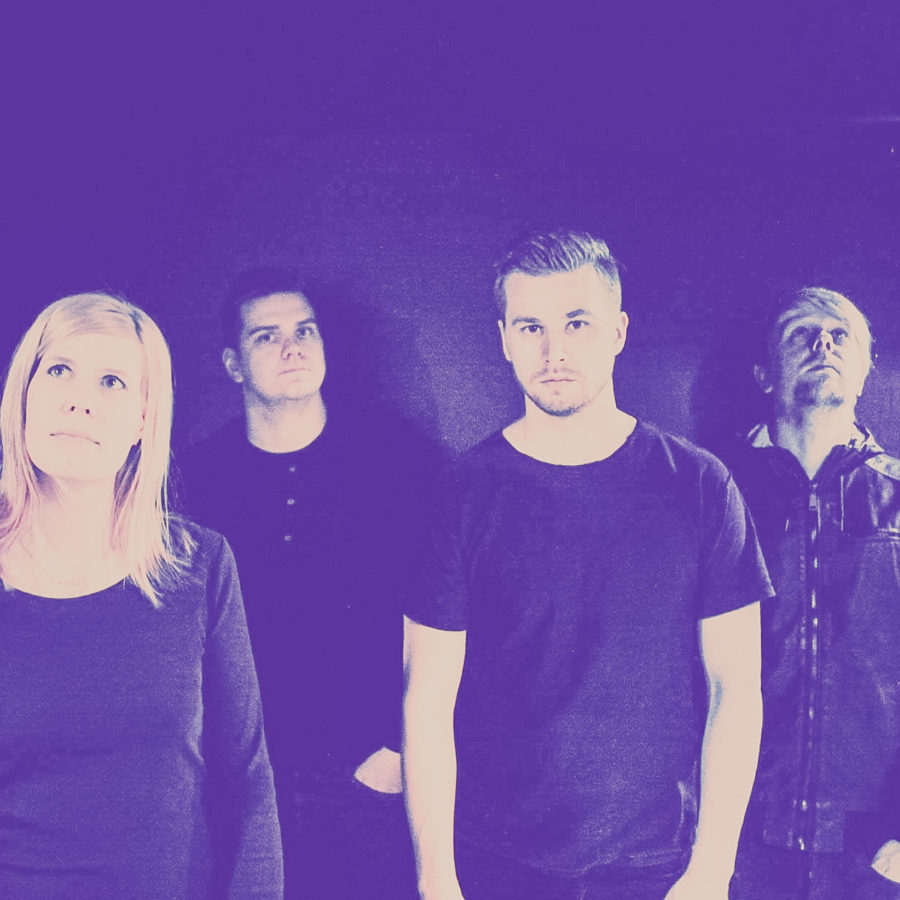 Finnish four-piece Mumrunner have offered up their first ever music video, and it's for the track 'Cascais' – a standout taken from their 2016 EP Gentle Slopes.
Anything shot on 16mm film is bound to lend some kind of nostalgic tinge to its subjects, and the video for 'Cascais' does precisely that as the band charge and power through the angular twists and turns of this track. Intertwining footage shot during the Second World War with images of the band performing in a dimly lit room, the result in an impressive melange of old and new – as haunting images from time ago are interspersed by a bold performance.
"The idea of ​the​ video was to put​ ​the band members ​amongst the scenario ​and scenery of ​W​orld ​W​ar II," explain the band. "​The ​video was shot with an old 16mm film camera from the early ​19​60's to achieve ​a ​similar feeling and ​picture quality ​with​ the​ ​used ​archive material​,​ so it's hard to tell which ​shots ​are old and which​ are n​ew.​"
Speaking of the video, director Otto Heikola​​ goes on to explain: "The inspiration for the song had come from an actual event in which boyish behaviour lead to tragedy. In the music video we decided to do something thematically similar, but on a much larger scale, set in the violent events of World War II with the band becoming part of the action.​"​​​
Mumrunner are freshly returned home to Tampere following a wide-reaching tour, during which 'Cascais' became one of the staples of their live set. So it's only fitting that as they prepare for their next show – supporting Choir Of Young Believers in Helsinki on the 17th February – this live favourite is given a life in pictures of its own.
Check out 'Cascais' right here at Ja Ja Ja…