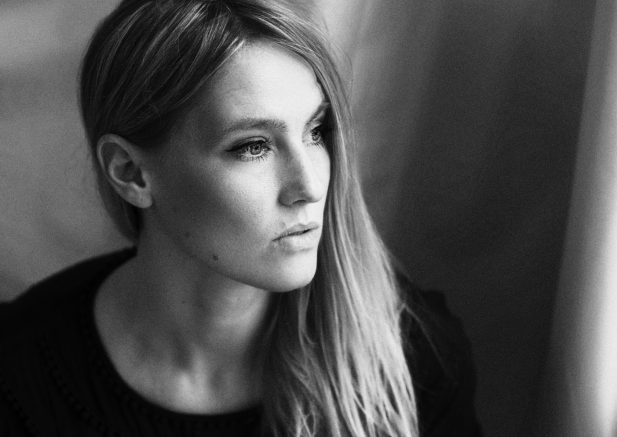 There is no place like a church. Apart from the calming atmosphere which instinctively leads to more profound thoughts, the timbre of sound thrives in the high-ceilinged, open space. These majestic buildings are often filled with a rich history, and it makes a fantastic concert hall for musical storytelling with a natural reverb. That vibe is something the Swedish singer/songwriter, Klara Kjellén, who is also known as KLARA, captures perfectly in a breathtaking live version of her beautiful song, 'Playgroundhouse'.
With only the gentle sound of two guitars and her lovely voice, KLARA fills every inch of St. Pancras Old Church with her slightly melancholic harmonies and emotion-filled melody lines. Through her lyrics, however, she conveys a story of hope, inspiration and making life better together with someone you care about. She clearly captivated the live audience and her clear, soft vocals will undoubtedly captivate you too.
KLARA was the supporting act for Clare Maguire last year and luckily, she has many great things in store for us in 2017 as well. 'Playgroundhouse' is the latest single from her new EP of the same name, which is out now via The Office Stereo. You can get a taster of her sound by watching the video below.