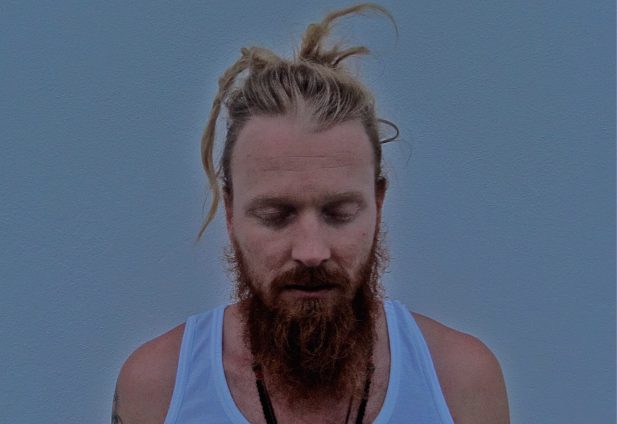 Having read words on the music of Sweden's Hush Forever describing it as "intimate and cinematic", we feel the word "intimate" should be underlined, twice. In the case of the new track called 'Something/Nothing', sometimes it feels like he's standing right next to you, tinkering thoughtfully away on various instruments, his acoustic guitar almost snogging your ears. It's all very organic, even though it's also enhanced with various electronic elements.
Behind the artist name Hush Forever you'll find a man called Sebastian Lilja, who lives in Malmö. He actually knows a thing or two about that electronic bit, because his music has been played by famous DJs in renowned places like the Buddha Bar in Paris and Café Mambo on Ibiza. Before this latest project he was part of a duo called Flipside, together with Klaus Bau from Denmark, who made chillout music, needed for those relaxing moments after exhausting yourself dancing to intense electronic beats.
In an interview from 2008 Sebastian says that the process of creating their chillout music was actually a combination of acoustic and electronic. We're guessing this has in part continued with Hush Forever, but this time with the acoustic taking the lead. Ever since Sebastian was a child he has had a special relationship to the guitar, starting bands in school and studying all the way to the Music Academy in Malmö. Over the years he's also backed several Swedish artists as part of their bands.
'Something/Nothing', which will be released officially on February 10th, is the first single taken from a coming debut album called Find The Gap. While waiting for that, you should definitely check out the dreamy music video for the single below.