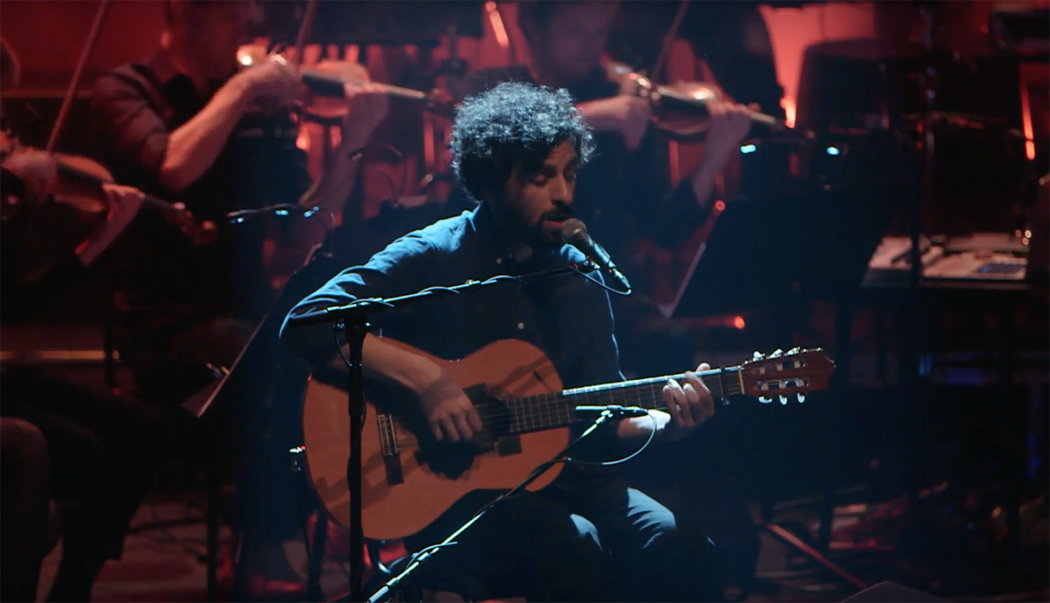 As a part of the Southbank Centre's Nordic Matters festival of music and culture, José González & The String Theory performed a beautiful concert, which you can watch in full right here!
One of Sweden's most beloved and talented musicians, watching José González perform live is always an incredibly special experience, even more so when he's in the grand surroundings of the Southbank Centre's Royal Festival Hall! Performing with the brilliant contemporary orchestra The String Theory conducted by PC Nackt, this sold-out show enraptured the crowd and the many thousands who streamed the concert live online via the Nordic Playlist.
Performing tracks from across his back catalogue, including songs from his latest album Vestiges and Claws, his massive international hit 'Heartbeats', all your favourites have been beautifully re-imagined in collaboration with The String Theory. If you weren't able to catch the show live, or if you just want to re-live the whole wonderful experience, then you're in luck – you can enjoy the entire concert in its full glory below!
Nordic Matters is a year-long celebration of Nordic music and culture – it was launched in fine style just recently by Norwegian singer-songwriter Moddi – you can watch his full performance right here, and be sure to keep an eye out for more fantastic events happening!
Nordic Playlist will continue to follow the Nordic Matters festival this year, presenting more live streams along the way.