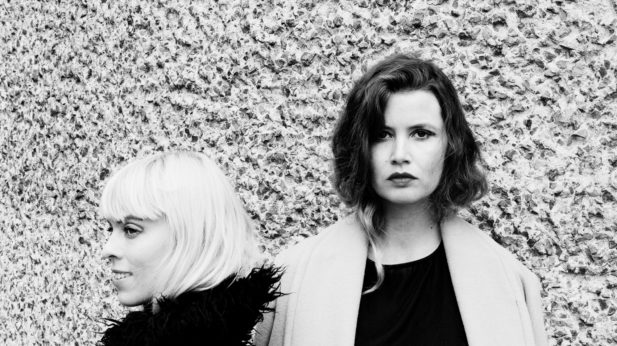 Strength is a mighty feeling. It can be physical strength and it can be mental strength, but no matter which form it takes, it is a force that can move mountains and make the world progress. Strong determination can also be crucial in a smaller scale. The Icelandic duo from Reykjavík, East Of My Youth, embody different examples of personal strength in their new, empowering music video for the song 'Stronger'.
With gentle piano and emotion-filled vocals, the verses are vulnerable and touching portrayals of the everyday reality for 3 women. Loneliness, work and motherhood are among the hardships they have to face. The music intensifies towards the chorus and so do the storylines – the women are trying to shape their lives and bodies by running, doing aerobics, and lifting weights. It is also a tale of endurance. With calloused and blistered skin on her hands, one of the women still perseveres and keeps training to reach her goal. The chorus fittingly goes: "If it takes you too long, you better realize, I'm stronger than you might have known". In the end of the video the women hold their heads up high and embrace their strength to face life and the difficulties that come with it.
East of my Youth's self-titled debut EP was released on January 13th and features six great songs. Besides being Ja Ja Ja Club Night alumni, the duo have played at Sónar Reykjavík, Iceland Airwaves and SXSW in 2016. Hopefully, they will announce new concert dates for 2017 soon, but until then you can listen to their EP and feel the tenacious spirit in the video for 'Stronger' below.