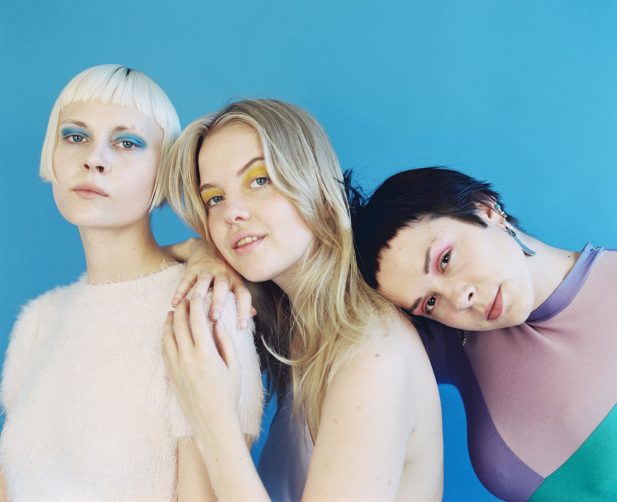 Photo: Francesca Allen
British-Icelandic trio Dream Wife have unveiled a brand new promo video for their filthy and fun single 'FUU,' (feat. Fever Dream).
'FUU' is the discerning 21st Century girl's answer to 'Wannabe' – there is even a lyrical reference to the Spice Girls hit, only this time the girls are angry. Really angry. And if you don't tell them what you want, they're going to "fuck you up".
Alongside director Meg Lavender, the girls have succeeded in creating the perfect visual advert for their bilingual, shout-along anthem. Filmed at Hackney's intimate venue, Moth Club, hand-held camera footage shows vocalist Rakel Mjöll crowd surfing on a sea of adoring fans as she screams into the microphone. The chaos and raw energy of a Dream Wife gig is captured perfectly. The video focuses equally on the gorgeous painted faces in the audience, loving every minute of it and showing just what a loyal following the band has already built up.
Perhaps because of this DIY attitude, the band actually have more in common with old school punk bands than 90s manufactured pop, and it's safe to say that the fuzzy, edited-together footage representing them in their element, during a blistering live set, is a fitting homage to that rock 'n' roll spirit.
Catch Dream Wife in the flesh as they head out on tour throughout the UK this month. Until then, psyche yourself up with the clip for 'FUU' below.