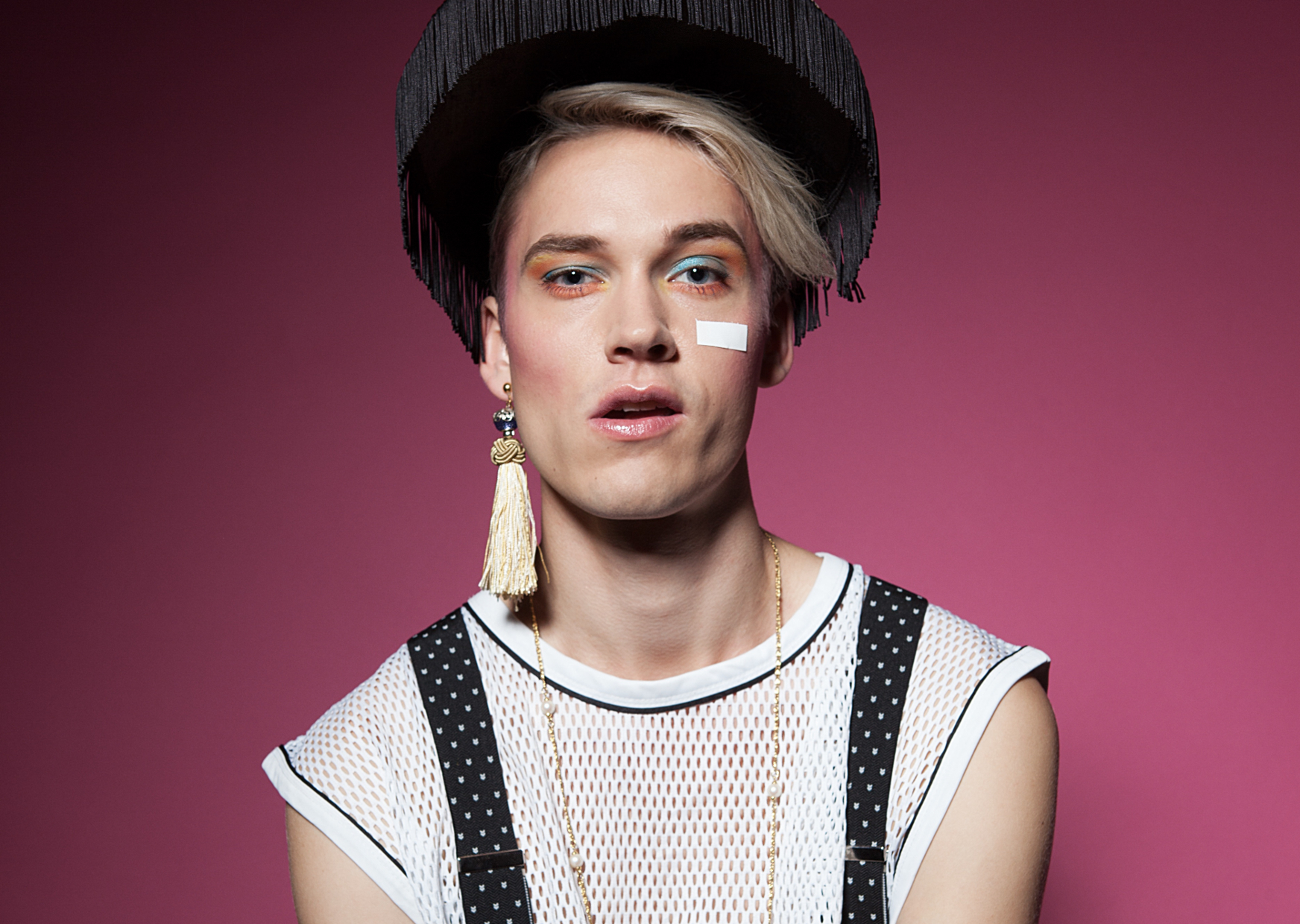 Photo: Alexander Coggin
Self-described as a Danish kid with a relentless urge to dance, Asbjørn is back with an empowering new track from his upcoming third album, and it looks like exactly something many kids need to hear!
'BOY PWR' is a catchy pop tune just a bit over 2 minutes long, but the message behind it is clear: it's okay to be different, and it's something that needs to be embraced rather than shamed. The song is aimed at young males specifically, encouraging them to not be afraid to challenge the norms of masculinity whilst staying true to themselves, "It's up to you what gender you feel".
The energetic music video was directed by Sylvie Weber, a Berlin-based filmmaker. It is centered around a teenage boy alone in his room, reading a magazine. Asbjørn is also featured in the video, and he rap-sings the witty lyrics while performing some excellent choreography with two other dancers.
'BOY PWR' upliftingly addresses the problems today's youth may face (feeling like you don't belong, self-doubting) and quickly cheers up the listeners by suggesting to "trump them Donalds in the sea." Sadly, a lot of young people find it difficult to be proud of the traits that make them different, so in this single Asbjørn promotes courage, liberation and acceptance: "Can I see my brave LGBT kids? Trannies and drags on their heels, show them how we integrate it."
It's so awesome to see such a motivational message from Asbjørn and we cannot wait for the album, which is out in 2017, also titled BOY PWR. Get excited (and empowered!) by watching the music video below: