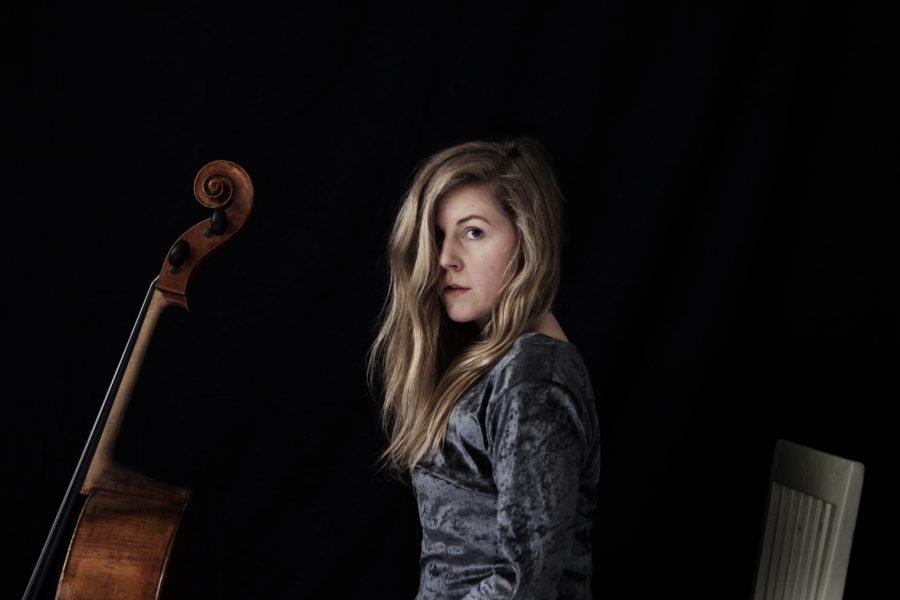 Photo: Paulina Persson
It might seem like the cello is an unlikely instrument for a pop star to wield, but sometimes the best things are the ones that come from the unexpected. So, an unlikely choice it may be, and by extraction Sweden's Linnea Olsson may seem like an unlikely pop star too, but together they're as powerful as the biggest, shiniest synths or the rowdiest guitars, and the impact her songs make is just as significant. This is absolutley true for her latest single 'Hall Of Tragedy', which we're very excited to share with you today!
Starting out with thunderous, discordant notes wrenched from bow and string, it's clear from about a second into 'Hall Of Tragedy' that Linnea Olsson is not here to pussyfoot around. Admittedly the title is also a dead giveaway – this is not a swooning and uplifting song about the joy of mutually reciprocated love, this one's about the dark place, and you might as well prepare yourself for the journey.
Speaking about the track, Olsson elaborates: "Hall of Tragedy is a dark and dangerous place. It's a reflection of the world and what's happening in it, and it's also a vision of the future and it is not bright. I guess you could see it as a warning of sorts, It's all very apocalyptic. There is no happy ending in this song so far, but maybe there will be? Maybe I will have the opportunity to re-write it with much happier lyrics."
'Hall Of Tragedy' follows last year's excellent track 'Weekend', and both will appear on her forthcoming EP FOR SHOW. In contrast to 'Weekend' which showcased the tender side of Olsson's vocal range, 'Hall Of Tragedy' finds her unhinged and unrestrained, and both of her capably mastered instruments are being led to the rawest edges of their capabilities; the cello yowls, Olsson howls, but it's an elegant sort of apocalypse for sure.
FOR SHOW will be released on February 24th, and 'Hall Of Tragedy' will be unleashed on February 10th – in the meantime check it out below!