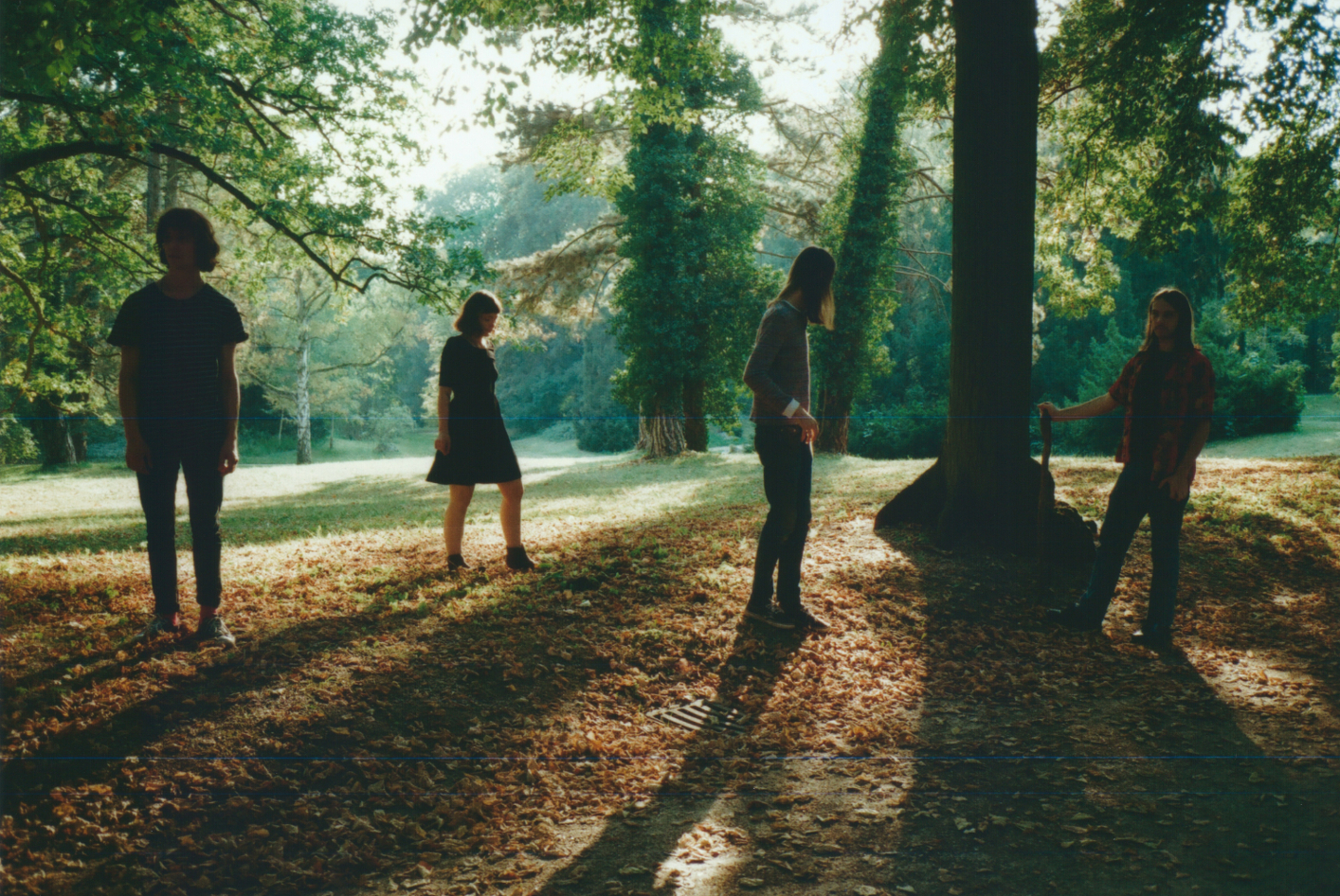 Berlin based Swede Leonard Kaag cut his teeth as a touring musician, but now he is at the helm of Jawbones, who are just about to release their debut album, and to celebrate we're sharing the video for 'Love Should Be' exclusively today!
Psych and garage are two genres that intertwine so perfectly there have been countless bands who have tried to weave their own magic with those threads, but what looks simple on the surface usually isn't, and it's much easier to get it wrong than it is right. Lucky for us Leonard Kaag's Jawbones have been honing their skills since forming in 2014, waiting until their interpretation of a classic was ready to share with the world, and now it is – titled High And Low And Low And High, their debut album drops in just over a week's time.
New track 'Love Should Be' takes a bit of a different route for the band, though, swapping out a more driven garage rock sound for murky, bass-centric noir-ish take on early 90s baggy style. It's built around a simple structure, which slowly loops into a frantic, spiralling closing riff, which, when matched with someone in a creepy animal costume dancing around in the video, makes the track tense and unsettling. As Kaag sings "love should be a beautiful thing" with a static, expressionless face half in shadow, it transforms a pretty straightforward sentiment into something a little menacing, in the best possible way.
High And Low And Low And High will be released via 8MM Musik on January 20th, and the band are currently out on a headline tour in mainland Europe – full details below.
11.01 – Lyon – Trokson
12.01 – Troyes – The Message
13.01 – Düdingen – Bad Bonn
14.01 – Martigny – Caves du Manoir
15.01 – Marseille – la Machine à Coudre
16.01 – Grenoble – Private Party
17.01 – Toulouse – Bar le Ravelin
18.01 – Capbreton – Le Circus
20.01 – Rennes – Le Twist Komintern
21.01 – Paris – Espace B Paris
22.01 – Paris – (DJ) Planete Mars
23.01 – Hagen – Kulturzentrum Pelmke e.V.
24.01 – Hamburg – Hafenklang
25.01 – Berlin – Bassy Club