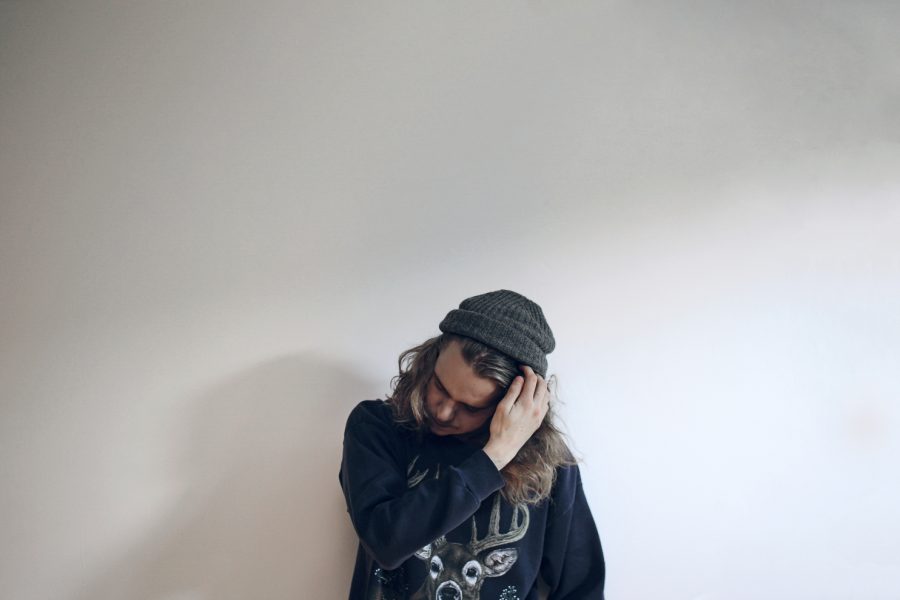 With his debut album Mountain looming large on the horizon, Finland's Jaakko Aukusti is gearing up for its release with 'What If All Else Fails?', which we are delighted to share exclusively with you today!
Building on the rock solid foundations set by his previous singles 'Moon Tower' and 'Himalaya', you might be able to spot a love of stratosphere scraping structure in Aukusti's work, and it's not just in the titles – stratospheric is probably the best word to pin to the chest of both his arrangements and ambitions, musically speaking, and never has it felt more evident than it does here on 'What If All Else Fails?'. Having earned comparisons to artists like Mew in the past due to his distinctive falsetto and dynamic style, 'What If All Else Fails?' marks a change in tides – this an artist who has studied his notes, but is now ready to close the book and set off on his own course.
Speaking about the album, Aukusti elaborates: "the songs open tiny fleeting windows to a young man's hyperactive thoughts: the growing pains, the tiny anxieties, the happiness that strikes like fireworks, the ever present sense of not belonging, not being enough, not doing enough, being too tired, never getting enough sleep but still loving and embracing every minute of every day."
A firework is an apt comparison, especially with this latest track – slowly crackling into life, the fuse is lit, and it fizzes and sparks in one place for a moment before it launches skywards: a retina-searing flash and roar before painting plumes of vibrant colour across the sky. Where previous efforts have always had strong electronic elements running through them, they've never felt quite so present as they do here, and all the better for it. With a huge dynamic shift about halfway through, it's clear that Aukusti means business, and that Mountain is shaping up as a force to be reckoned with.
Mountain will be released through VILD Recordings on January 20th – check out 'What If All Else Fails?' below.