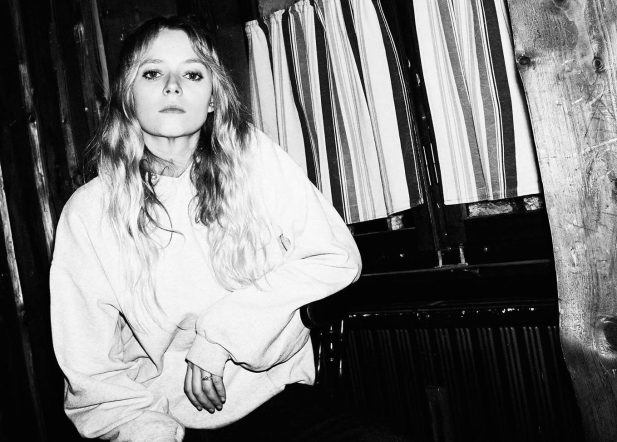 Photo: Dennis Morton
The familiar and charming pop voice of Denmark's Soleima, real name Sarah Mariegaard, is back on a brand new track called 'Cracks', and once again we get to hear some satisfyingly funky synthesizer sounds! It shares some similarities with the previous single 'Wasted', but 'Cracks' feels even more funky – there's more fatness in these beats and tones, which makes it feel sturdy and ripe. The song borders on nu-disco, but on Soundcloud it's categorised as futurebass/pop, which sounds about right.
This is apparently a song about hope, which is not represented by the cracks, but by the light that sips through them, as Soleima sings: "My room is not really dark 'cause there are cracks in the ceiling". Although, without this explanation I would've had a darker interpretation of lines like "Desperate lies just to hide, that is isn't perfect" and "Everybody they are trying to be flawless". These lines tell of cracks in a false facade that people are trying to uphold, which is usually a sad thing, but perhaps the song tells of the next step in a story of coming to terms with oneself.
We've mentioned her coming debut EP ever since the release of the single 'Once Was' back in March '16, but now we have a real date to refer to! Her proper debut will be a mini-album, and it will be released on April 28th through Parlophone Music Denmark/Warner Music – check out 'Cracks' below.