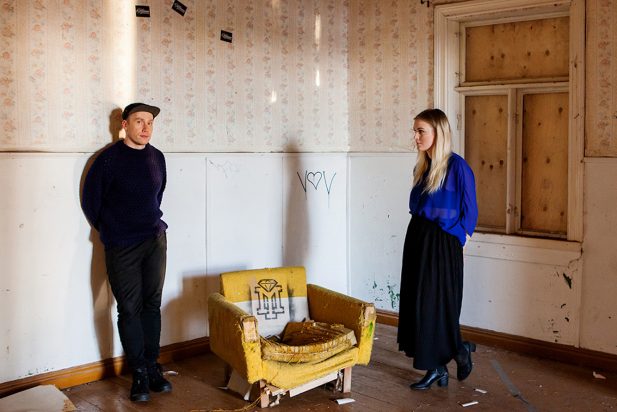 Photo: Emma Suominen
We have some good news for all friends of quality electronic music combined with excellent vocals! There is finally a date for the release of MMXII, the debut album by Finnish duo Phantom. The date is set on February 24th, some five years after the musical project of singer Hanna Toivonen and producer Tommi Koskinen started in an underground space on the old fortress island of Suomenlinna just outside Helsinki. It was also back in 2012 that we wrote about them for the first time, the debut single called Scars.
In advance of their anticipated album, Phantom have released 'Dance', a moving and emotional song about love and lust. It starts in a delicate but determined manner, asking you to hold on, but escalating towards the end to a feeling of desperation urging to not let go anymore. The band's record label VILD describes it quite well: "It is a comfort song for the life-sentenced. It is a calling song, for the risks worth taking".
'Dance' is a solid piece by the pair whose music is quite easily recognised by its distinct glitchy sounds in combination with the jazzy vocal expression of Hanna. While waiting for the album to arrive, have a listen to the new single below.