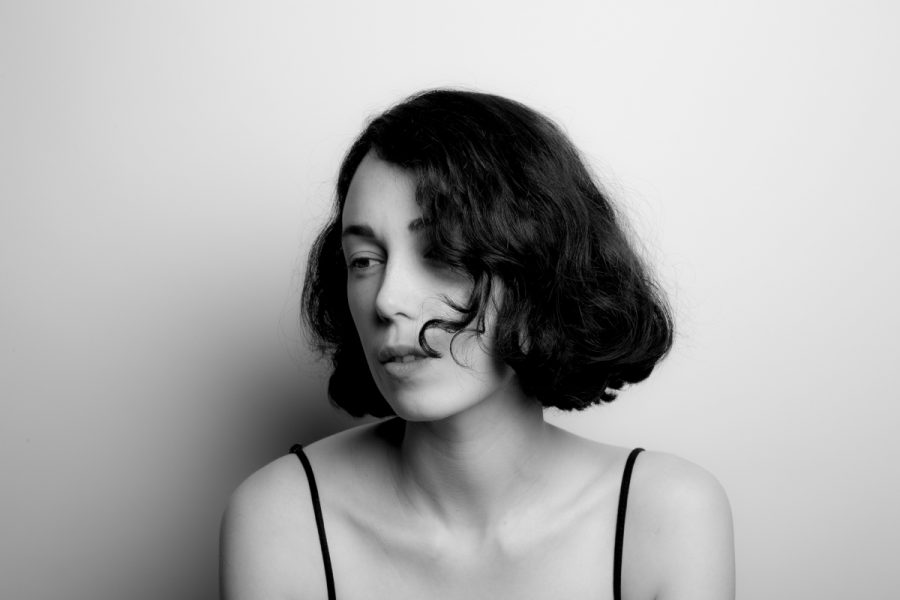 Experimental electronic musician Kelly Lee Owens chooses her collaborations wisely, and this time she's teamed up with Norwegian musician and provocateur Jenny Hval  on 'Anxi', the lead track from her upcoming debut LP.
It's not the first time we've heard Hval's everyday eroticism and characteristic clipped tones set to Owens' pulsing beats. 'Anxi' builds on the tentative, yet ingenious reworking of 'Kingsize' from Kelly Lee Owens' last EP Oleic. However, it seems this time something even more intriguing and intoxicating has been forged through their writing partnership. Hval's narrative is disorienting, unpredictable, but still soothing as it moves tightly, then loose through the unwavering bass lines and minimal micro-beats. "Time was passing, nothing was happening… I had come to believe firmly in reality, keeping it together, keeping it together" she sings as Owens hurriedly shifts gear, picking up the tempo with a thrumming techno-tribal pattern, casting snippets of Hval's chants left and right, in and out.
Kelly Lee Owens' self-titled debut will be released on March 24th via Smalltown Supersound, and Jenny Hval's Blood Bitch was recently nominated for the prestigious Phonofile Nordic Music Prize. While we wait to sample further audio delights and possibly celebrate victory for ones we already love, be sure that you don't less this heady and uncompromising collaboration pass you by.