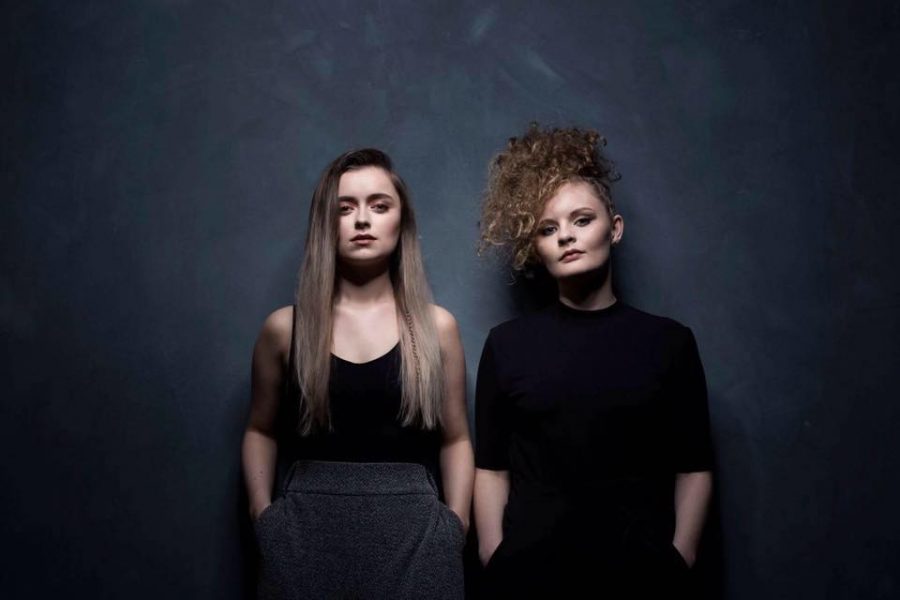 Norwegian pop duo Elsa & Emilie returned to the music scene last year with the slightly mysterious and hypnotic single 'Au Volant'.
With a sound which is a bit darker than before, it is clear that the two 20-year-old girls have grown a lot since last time we heard from them! 'Au Volant' was quickly playlisted on Norwegian radio, but was also noticed overseas, and the song found its way up to #3 on the trend barometer Hype Machine, after massive sharing and discussion on international blogs and websites. Last week they followed up with single number two from their sophomore album Kill Your Darlings, which will be released in just a few days – on January 20th.
The folk-flavoured pop piece 'Chains of Promises' is written by the duo, formed by Emilie Haaland Austrheim and Elsa Ingeborg Søllesvik, and produced by Kristoffer Bonsaksen. Bonsaksen has also collaborated with well known Norwegian artists such as Highasakite and Emilie Nicolas.
'Chains of Promises' was written after their last concert at the Norwegian music festival by:Larm in 2014. Elsa and Emilie explain: "It is based on ideas from our last evening there. There are some people out there who know exactly what it means, and it's fun. We have been testing several different styles for the song, and we can finally say that we have found one suitable."
The duo says that people can expect songs with much of the same harmonies as before, but their sound has become darker. It's now been three years since Elsa & Emilie captured the Norwegian music world with their distinctive harmonies and sound – their debut album Endless Optimism in 2014 gave them heavy play on the radio, a number of major television appearances and placements in movies and series. The single 'Run' from the hugely popular series Skam, has been streamed over three million times.
Kill your Darlings is released via Sony Music on January 20th. While we wait, you can listen to the catchy track 'Chains of Promises' below: