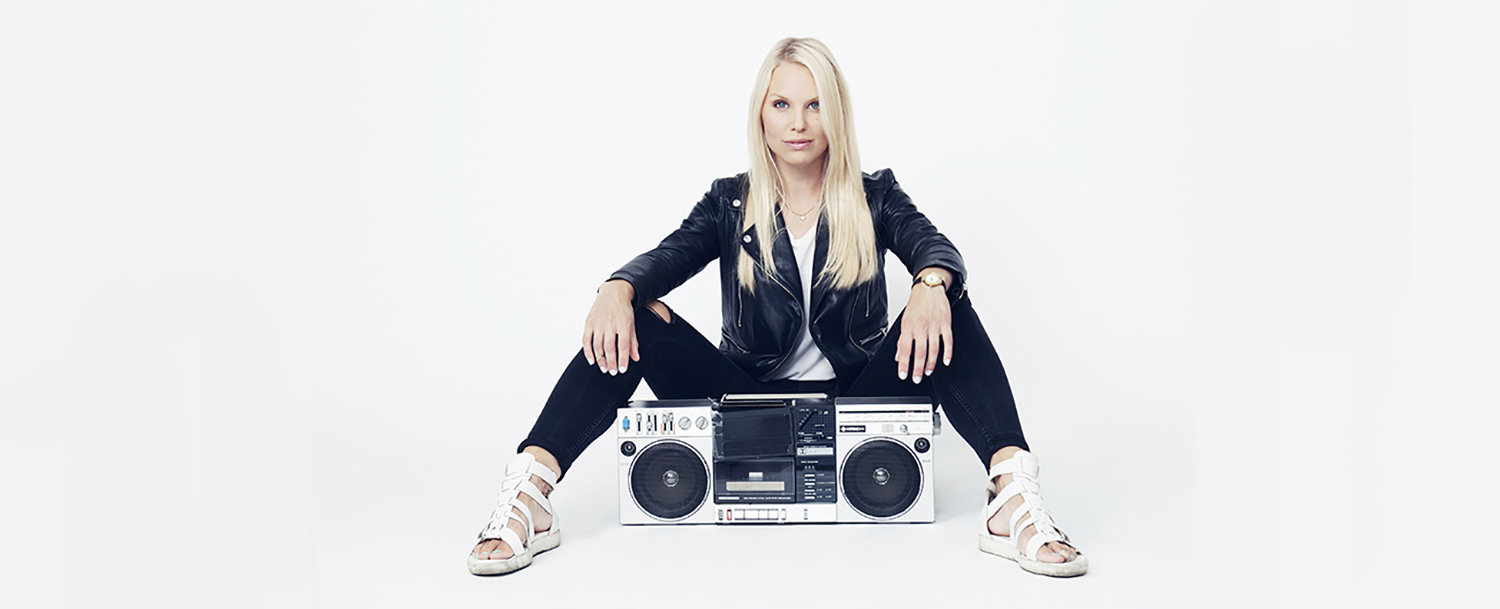 With the likes of Alma, Satellite Stories and View all gearing up for big thing, there's no doubt that 2017 is going to be a vintage year for Finnish music!
A person with her ear very much to the ground when it comes to emerging Finnish artists is YLeX host Anne Lainto, who stops by the Nordic Playlist every few weeks to share some of her new Finnish discoveries with us.
As the new year gets underway, we invited new music aficionado Anne to share some of her favourite musical memories of 2016 with us, as well as looking forward to the coming year to find out which emerging artists she'll be keeping an eye on.
Find out more about Anne Lainto by reading our interview with the host herself, and scroll down to tune in to her hand-picked playlist of Finnish bands to watch out for!
Welcome back, Anne! Tell us, what were some of your Nordic music highlights in 2016 , and what are you most looking forward to when it comes to Finnish and new Nordic music in 2017?
There were so many highlights, but the one I'm definitely most excited about is Alma's debut as a solo artist. She was touring for a long time with Finnish rapper Sini Sabotage, and featured on her songs. I've been waiting for her to release her own music for so long, and I was blown away that it was even better than anyone could expect. Alma is going to have a huge year 2017.
It's also been fun to see how Norwegian music has caught the attention of many Skam fans. I've also played for example Sandra Lyng and Gabrielle on my show when I've been speaking about the series. I hope Skam continues including great Nordic music in its episodes!
Biniyam's The Abyssinian EP was my favourite EP last year and I can't wait for the new Biniaym stuff that he's releasing at the start of February. I really hope he'll release more music and make a big breakthrough this year, there are still so many people who don't know how great he is as an artist – and as a dancer too!
I also loved our Nordic acts at Eurosonic festival! Glowie was so relaxed and confident pop star on the stage – I picked 'No Lie' as my song of the week after the gig. Albin Lee Meldau was amazing and I didn't expect Chinah to be so energetic and passionate on the stage.
We're very much looking forward to all of the great new Finnish music that's going to be coming out in 2017 – so can you give us some tips for who to keep an eye on?! 
Here are a few new songs I'm very excited about:
Snø: 'Day By Day'
This Finnish guy came out of nowhere last year with 'Sunrise' and hasn't revealed anything about himself. Now he's released his debut EP, again, out of nowhere and it's so good! Like a mixture of Justin Bieber, Post Malone and The Weeknd, but with a Scandinavian simplicity.
Phantom: 'Dance'
I was really exited when Phantom released their long awaited debut album MMXII last year, and I think it is coming out in the UK now too! They are fantastic live and the album sounds perfect with the new The XX, for example.
TopBillin: 'Skillsei' ft. Matti8 & Sonny
Finnish grime became big in Finland last year and Matti8 and Sonny are on the top right now. They made this crazy song with the production group Top Billin.
There's also more Finnish rap from Gettomasa, Entä sä (How About You) features Gracias, who raps in Finnish too!
Axel Thesleff: 'Bad Karma'
This Finnish guy has become huge on the Internet. 'Bad Karma' has reached more than 135 million plays on YouTube and more than 9 million plays on Spotify. They just made a video for it, check it out, it's hypnotising, just like the song!
Jaakko Aukusti: 'Turmoil'
Jaakko Aukusti just released his debut album and it's full of playful indie pop. He's a great musician and has recorded the sound of his bicycle on three songs on this album, for example on 'Turmoil'. You can't be sad while listening to this.