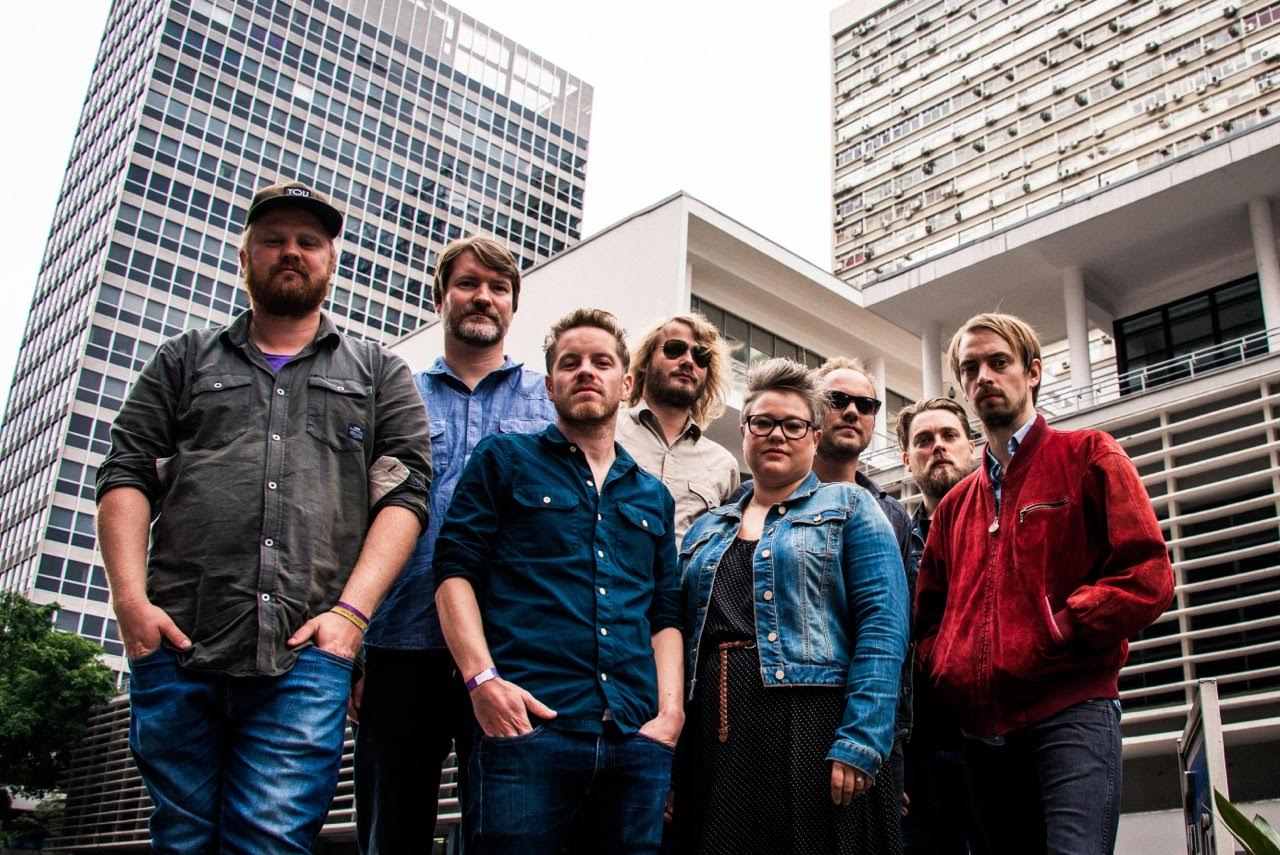 Jaga Jazzist are one of Norway's most exciting live bands, and we are giving away a pair of tickets to their London show in January!
Is there anything post-jazz rockers and Nordic Playlist alumni Jaga Jazzist hasn't done throughout their 20 year long career?! They have since their early days in the 90's Tønsberg been exploring and playing with genres from jazz to rock to prog to electronica and everything that lies between, and is today considered one of the most celebrated and influential of Norwegian post-jazz bands!
Jaga Jazzist are heading to London and In The Round, a series of intimate performances staged in a rarely seen fully seated concert set-up at the Roundhouse, on Friday January 27th! Their live shows are marked by a hypnotic intensity that brings their already thrilling music to powerful life. We caught up with Jaga Jazzist multi-instrumentalist Lars Horntveth after the band released their 7th album Starfire last year, and he said:
"Touring with Jaga is probably what we enjoy the most. The shows get better every night, more dynamic and always small changes that we find interesting and hopefully the audience will too."
We're excited to reveal that you have the chance to experience this fantastic genre-bursting band live as Nordic Playlist have a pair of tickets to give away to one lucky winner!
What's the Prize?
– A pair of tickets to see Jaga Jazzist live at The Roundhouse in London on Friday January 27th!
How to Enter:
To be in with a chance of winning, simply sign up to the Nordic Playlist newsletter using the form below!
Already signed up? Then drop an email to info@nordicplaylist.com telling us that you'd like to win. One winner will be selected at random on Monday 23rd January, and informed of their prize by email. Entrants must be aged 18+ and the prize does not include travel or accommodation.
Want to know more? Then click here to find out all about the event and ticket information.
Good luck!