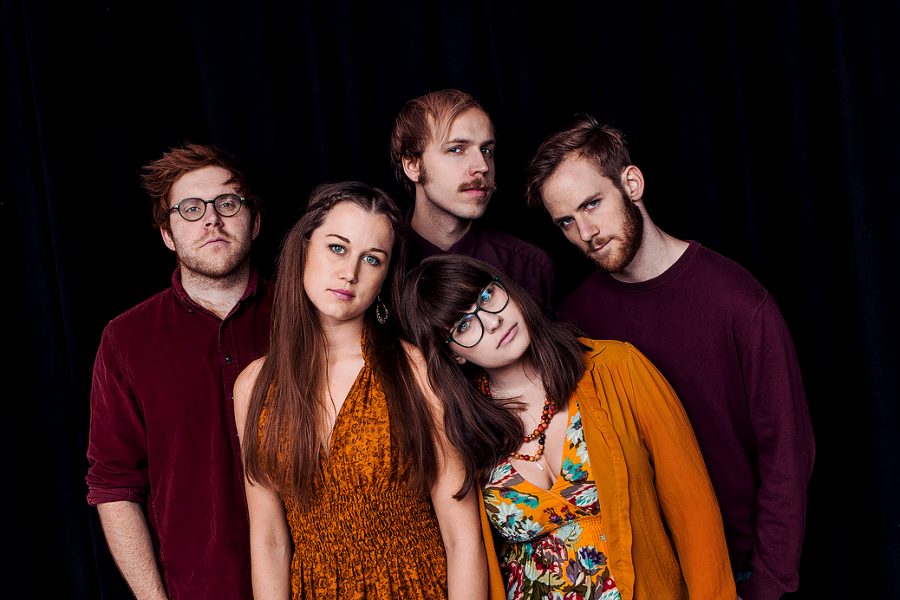 Photo: Christian Zervos.
In their home country of Norway, Einar Stray Orchestra still are an underground phenomenon, but Europe has definitely embraced the young quintet from Sandvika, just outside Oslo. In the past five years they have played nearly 200 concerts all across Europe, and sold out several headlining club tours and festivals, including an appearance at Ja Ja Ja Festival in London!
Now, after two critically acclaimed albums, two EPs, hundreds of concerts in Europe and Asia, and solid radio rotation in UK and Germany, the five-piece band are back with new music. And with the February 2017 release of their third album Dear Bigotry, produced by Team Me frontman Marius Hagen, the Norwegian indie rock gem has sharpened their expression – the band has stated that they now find themselves in an artistic renaissance.
The first single from their forthcoming album, 'Penny For Your Thoughts', was released in November – an uptempo-song which delivers beautifully harmonised voices. They still give us heartfelt and orchestral indie pop, but are constantly evolving their unique style of symphonic indie.
Dear Bigotry is out February 17, 2017 via Sinnbus and Toothfairy. Watch the indie pop collective get bathed in light and paint in their new video below!