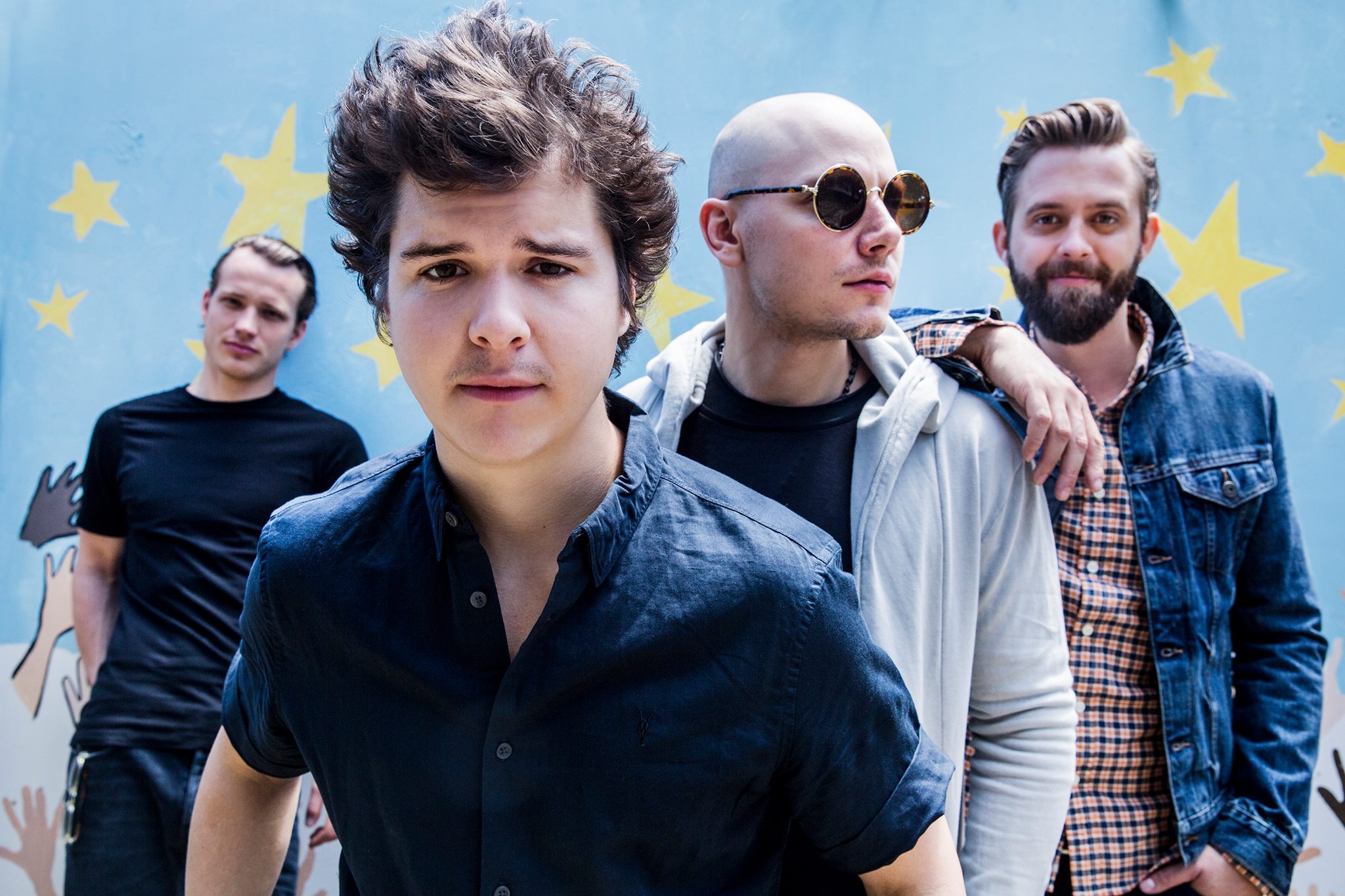 Not sure how to make a year truly successful?  Let Lukas Graham show you the way!
Border-breaking pop-soul hybrid Lukas Graham from Copenhagen have certainly had an eventful 2016. We're actually not sure whether it's possible to fit more into 365 days than eight award nominations, one album release, more than 75 live shows, multiple appearances on American talkshows and hundreds of millions streams on Spotify!
Not only is the band nominated in three categories at next year's Grammys,  they're currently on their first ever stadium tour in the US before kicking off 2017 with a new North American and European tour! But that's next year. First we need to talk about how Lukas Graham brought the house down in 2016!
'7 Years' becomes a success in America
Lukas Graham became a popular guest amongst American TV show hosts in 2016. His stunning live rendition of '7 Years' on Late Night with Seth Meyers back in January was the first of many talkshow appearances to come.
The band also performed the track live on The Ellen Show, Jimmy Kimmel Live!, The Late Late Show with James Corden and at the Billboard Music Awards 2016. After passing 100 million streams, '7 Years' made it into the Top 20 Global Spotify chart and became #1 in America. It currently has more than 600 million streams and is Lukas Graham's most streamed track to date.
Debut album Lukas Graham is released
After teasing the world with smash hit singles '7 Years' and 'Mama Said', both of which climbed the Trenda: Nordic Chart, Lukas Graham finally made their global debut with their self-titled album in April.
Lukas Graham quickly became an international success and reached #1 in Australia and Canada, #2 in the UK and New Zealand, #3 on the Billboard 200, and #5 in Ireland!
Lukas Graham return to the US with 'Mama Said'
Not surprisingly, American talkshow hosts just couldn't get enough of Lukas Graham's breath-taking live performances, and in July the Copenhagen outfit brought 'Mama Said' to life at The Tonight Show With Jimmy Fallon and CONAN.
The following month, Lukas Graham were invited back to The Late Late Show With James Corden and they also performed the track at the 2016 MTV VMAs, where they were nominated for 'Best New Artist'.
Lukas Graham take over the 2016 MTV EMAs
'Best New Artist' at the VMAs was not the only award nomination Lukas Graham received in 2016. The Danish quartet was also nominated in four(!) categories at the MTV Europe Music Awards, including 'Best New Act', 'Best Push Act', 'Best Danish Act' and 'Best Song'!
Although they didn't receive any awards on the night, Lukas Graham still rocked the stage during their energetic performance of 'You're Not There' and '7 Years'.
Music video for 'You're Not There' is released
Towards the end of the year, Lukas Graham treated us to some powerful visuals for their album's most emotional track 'You're Not There'. The track is a moving account of singer Lukas Forchhammer's feelings after the passing of his father, and the music video demonstrates the emotions he describes perfectly well.
'You're Not There' has touched many hearts, including James Corden's, who liked it so much that he invited the band to perform at The Late Late Show for the third(!) time this year. Watch the performance below: