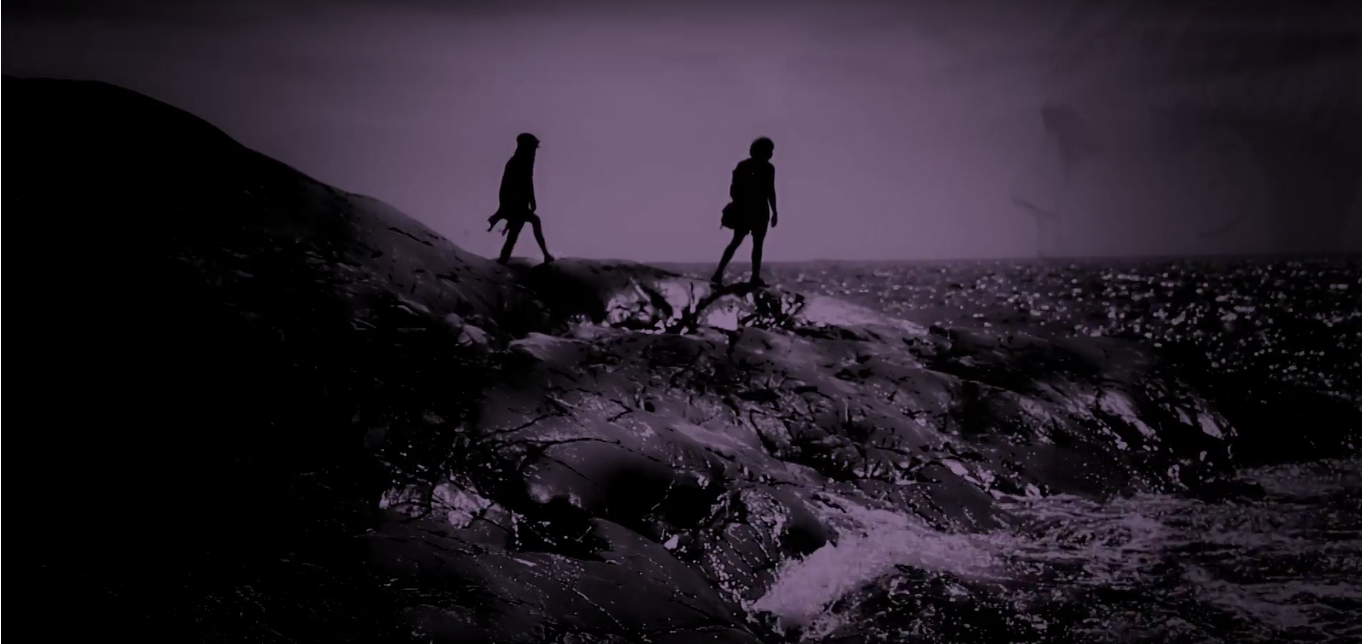 Swedish producer Joakim Buddee, AKA Foreverandever<3, is perhaps better known as one half of pop duo Heart/Dancer, but as that project is taking a well earned break following the release of their debut LP last year, it means we get to enjoy the darker, more experimental side of his musical output. April brought us a fascinating debut offering in the form of 'Heliotrope' and 'Gainsboro', and today we venture further down shadowed alleyways with 'Eminence (Together)', the video for which we're extremely happy to share with you exclusively on Ja Ja Ja!
Drenched in gothic purple and black, you'd expect a video like this one to accompany some classic Nordic metal, and that someone in corpse paint might wander out clutching a skull or a weapon of some description. Don't be fooled though, despite the ominous atmosphere and pervasive gloom, this murky world is soundtracked by minimal techno-styled beats which manage to be unsettling and euphoric in equal measure. When the vocal hits it's pitched right down and distorted, but never so mangled that it's stripped of its beauty or its humanity; electronic music can have a tendency to smooth out the jagged edges of emotion, but it's in these raw, unpolished states we all find ourselves, and it's these which resonate with us most clearly. Having that sharp pang of feeling pierce through waves of slick production is at the heart of what Foreverandever<3 does best, and it's more than evident on 'Eminence (Together)'.
Speaking about the song, Joakim elaborates: "The song is just as much about being lonely as it is about being together with someone and the video captures that loneliness in a subtle way that I really connect with. It's like an endless search for something or someone to hold on to."
'Eminence (Together)' is available now via Sommarhjärta – buy it here and watch the video below.