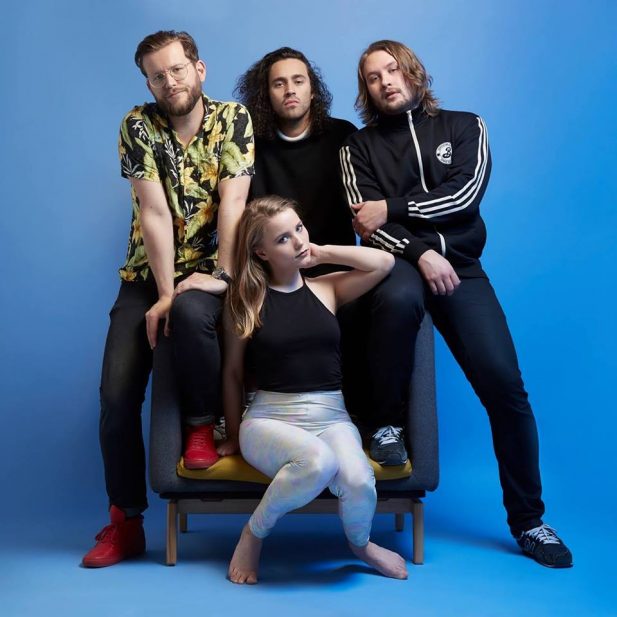 Anyone familiar with the Norwegian Supergroup Strange Hellos will recognise their "big sound, catchy melodies, dreamy vocals and dirty guitars" from previous singles 'Broken Teenage Heart' and 'Summer'. Their latest offering, 'We Are Trouble' is no exception.
A quartet composed of Odd Martin Skålnes (O. Martin, Aurora), Birgitta Alida Hole (Lumikide), Fredrik Vogsborg (The Megaphonic Thrift, Casiokids) and Even Kjelby (Great News), Strange Hellos bring together all that's good about the Norwegian indie-pop scene, delivering cleverly written lyrics alongside catchy choruses that'll have you singing along in no time.
There is a depth to 'We Are Trouble', filled with shimmering guitars and glowing beats, and accentuated by Hole's sugary vocals, that ensures it gets better with every listen. Reminiscent of something fellow Norwegians Harrys Gym and the Canadian band Stars might produce if you merged them together and turned up the fun, this is an energetic single that bodes well for their debut album, set to arrive in 2017.
We love Strange Hellos so much we tipped them for big things next year in our Norwegian 5 Artists To Watch – see why, by taking a listen to 'We Are Trouble' below!