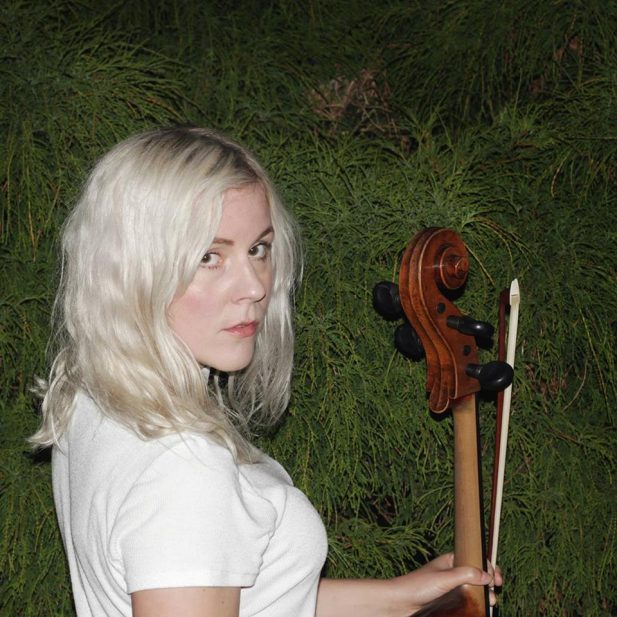 Photo: Tammy Karlsson
If you have heard the fantastic, stripped-down cover of Beyoncé's 'Halo' by Ane Brun, then you have heard some of Linnea Olsson already, as she is the woman behind the intimate and powerful string accompaniment. The most striking and cool thing about this Swedish musician is thus also that she is a skilled cellist. She has made many sessions with just her voice, a cello and a looping pedal at hand. So of course, her new song 'Weekend' is filled with the crisp, dark, and sonorous sounds of this majestic string instrument as well.
Linnea Olsson's self-proclaimed genre is 'fantasy cello pop', which is evident right from the beginning of the tune. Never has a song saying: "when Friday comes I'll go and drink my head off" sounded so magical! The lyrics are about how the weekend becomes a sanctuary from the utter dullness of the normal weekdays – a few days where dreaming of something bigger and more exciting is allowed. Linnea Olsson's airy and delicate voice makes her an intimate storyteller and her outspoken confidence is an interesting contrast to the quietness of the song. Combined with the constantly varying and dramatic sounds of the cello, the slightly agonized singing makes 'Weekend' a track to hear when the long workday needs a little zest.
'Weekend' is the first single from Linnea Olsson's new EP, FOR SHOW. It will be released on February 24th 2017, so if you are a fan of cellos, you better mark your calendar!