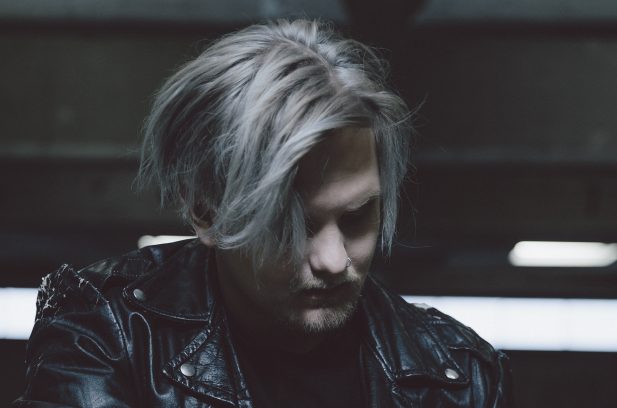 Photo: Viivi Huuska
Relationship pains are an endless well of inspiration for artists everywhere, and that goes for Finnish rapper View too. The brand new single 'Deeper (Bitch Leave a Comment)' might be his most personal song so far, as it describes the feelings before the final breakup. It's not over yet, but you uneasily prepare as you know what's coming. Self-loathing is present, and the music video certainly underlines it with View lashing out violently in solitude, set in desolate, frigid scenery featuring black sands. Yes, the fantastic visuals were filmed in Iceland!
A minimalistic production and dark impression surrounds the deep tone of View's voice once again. No surprise for those who've heard earlier tracks, as his trusted producer Joonas Laaksoharju has his hands on this one too. It feels more pop than ever before though, and the reason is clear. The chorus features one of Finland's most promising pop voices, Ronya. Regular readers of Ja Ja Ja are probably familiar with both artists on the track, as Ronya was mentioned on these pages as one to watch back in 2014, while View gave us a Spotlight interview back in February before his gig at our Ja Ja Ja Club Night in London.
Last year View released his debut EP called Avalon, and that gathered some welcomed attention; record companies started getting in contact with him. After some deliberation he ended up choosing Sony Music, and they will be releasing his debut album in spring next year.