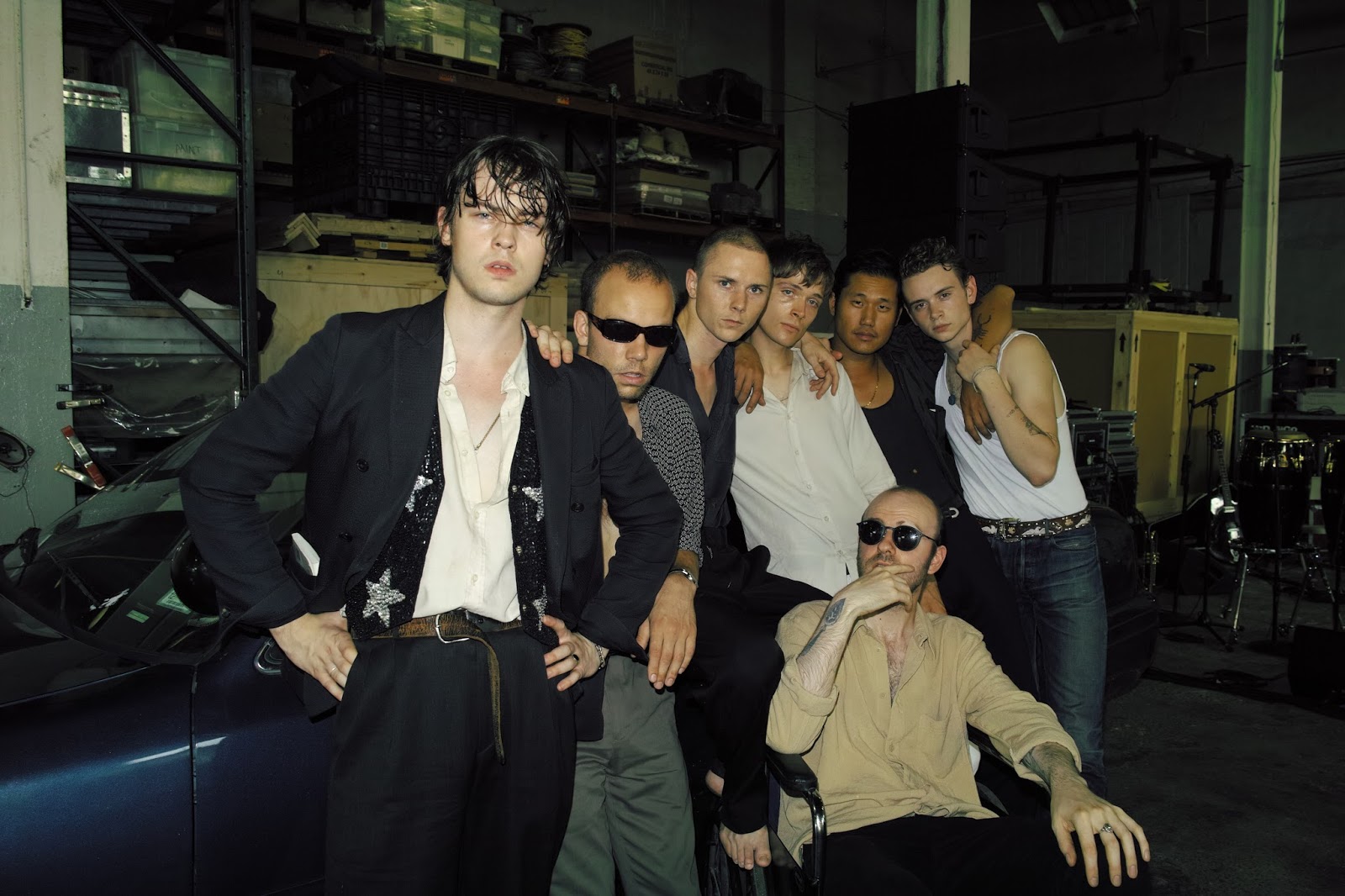 Photo: Elizabeth Peyton
Marching Church are a project fronted by Elias Bender Rønnenfelt (best known as the lead singer of Iceage and Vår), featuring members of Lower, Hand Of Dust and Choir of Young Believers. After a successful release of their debut LP This World Is Not Enough, they have recently brought out its follow up, Telling It Like It Is.
'Lion's Den', which recently came out as a single, really stands out on the record: Elias Rønnenfelt showcases his improved vocal range, going from whisper to falsetto. In the mysterious self-directed music video, members of the band stroll through dark city streets and recklessly dance inside a neon-lit club. A mixture of biblical references and stylish arrangements capture viewers' attention until the last few seconds. There seems to be some kind of danger lurking in the shadows as Rønnenfelt emotionally calls out, "they still chase after you, so come on in the lion's den."
Telling It Like It Is is out now via Sacred Bones. Marching Church are set to play two UK dates this month: November 14th in London at The Victoria, and November 15th in Brighton at Green Door Store. Get excited by watching the video for 'Lion's Den' below!