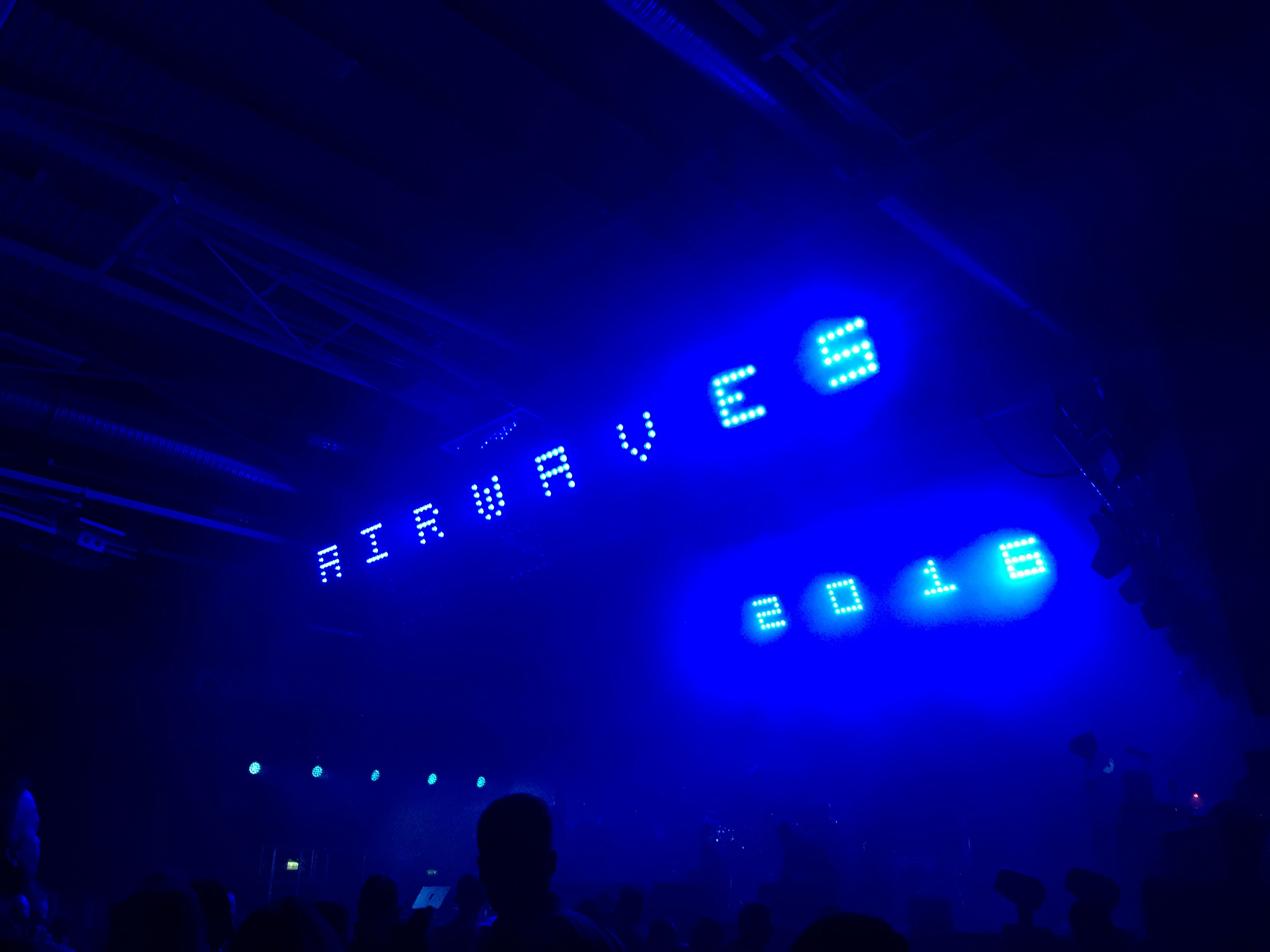 As the nights draw in, the leaves fall from the trees and the snow falls from the skies, we draw a line under festival season at one which is unquestionably one of the best – Iceland Airwaves!
Ah, Iceland Airwaves. For five days thousands and thousands take to the streets of Reykjavík, collars up against the cold and lurching from venue to venue in search of the freshest new sounds. With a schedule full to the brim with exceptional and diverse talent from both further afield and just around the corner, Iceland Airwaves has to be experienced at least once. Whenever you need a breather from sweaty venues, you're probably only 5 minutes walk from being able to lock eyes on a breathtaking mountain-and-sea vista, some seriously cool street art, or at very least, great coffee in a cosy local café. Essentially, Reykjavík has your back, in location terms, and Airwaves has it too, in terms of getting a great line-up of bands to play, which is of course why you're there in the first place!
The big highlight of this year's line-up was of course Björk performing in the Harpa concert hall with the Icelandic Symphony Orchestra. It's not often you get to see such an iconic Icelandic artist, but when you add in such beautiful surroundings and one of the world's finest orchestras, it takes the event from 'really special' to 'once in a lifetime'! There is, of course, much more to Icelandic music than Björk, though, and we at Ja Ja Ja were keen to sample as much of the local flavour as we could, eager to fall in love with someting new. So without further ado, let's get into it!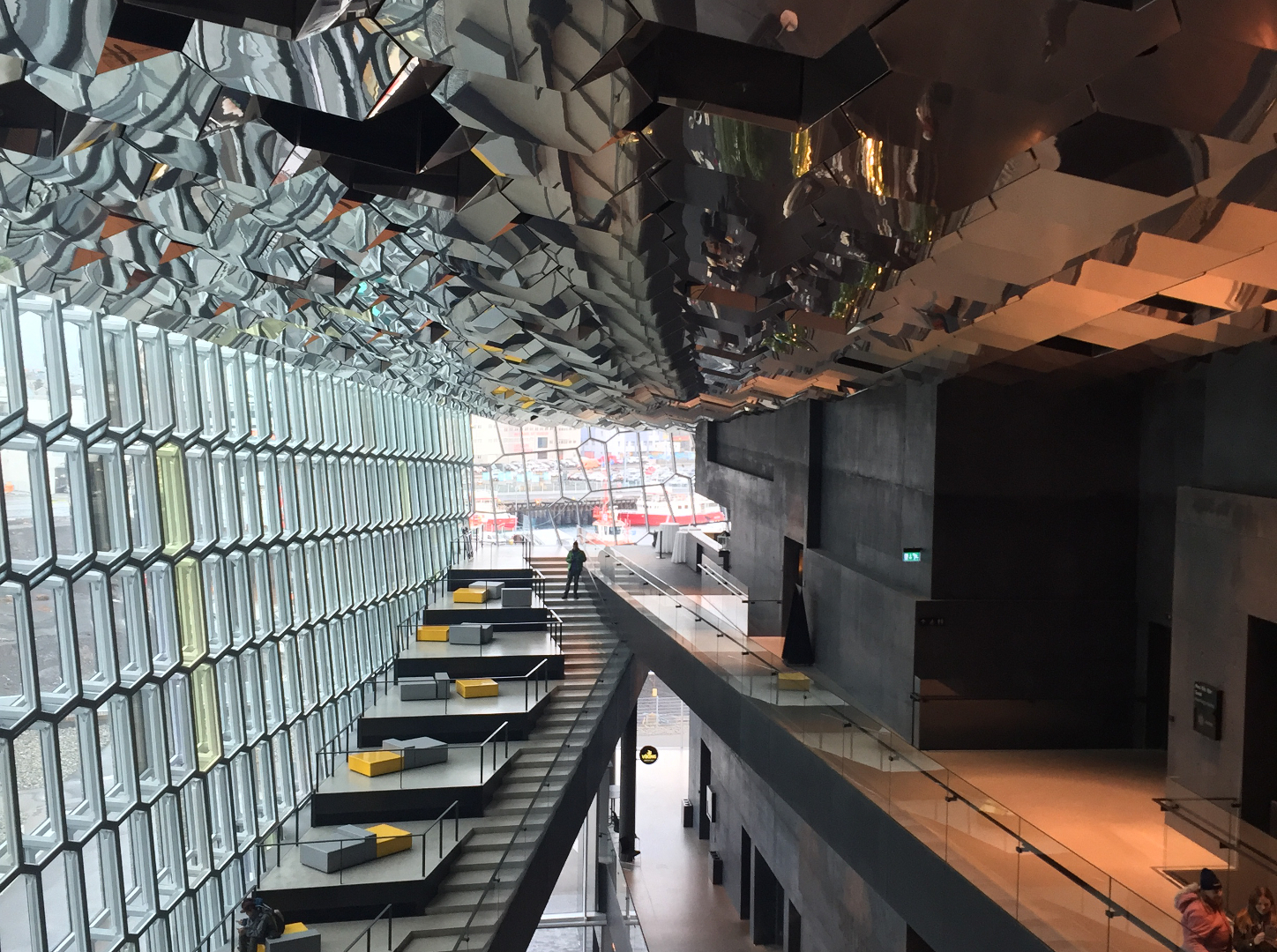 Wednesday 2nd
Wednesday's big names from overseas were punk legend John Lydon and grime pioneer Dizzee Rascal, but for us the big draw was an evening of homegrown hip-hop talent in Harpa, as clearly the combination of the freshest, forward thinking production and those angular shapes would have been like a dizzying futuristic dream, but we started things off gently, courtesy of Kristin Thora's lovely guitar-led trio – we'd hate to peak too soon, so this was a lovely ambient-styled introduction to proceedings. From there we upped the pace, however, taking in Steinar's R&B pop, followed by GKR, who was difficult to miss, bedecked in bright yellow sports gear, but it was his delivery and performance which wowed an appreciative crowd.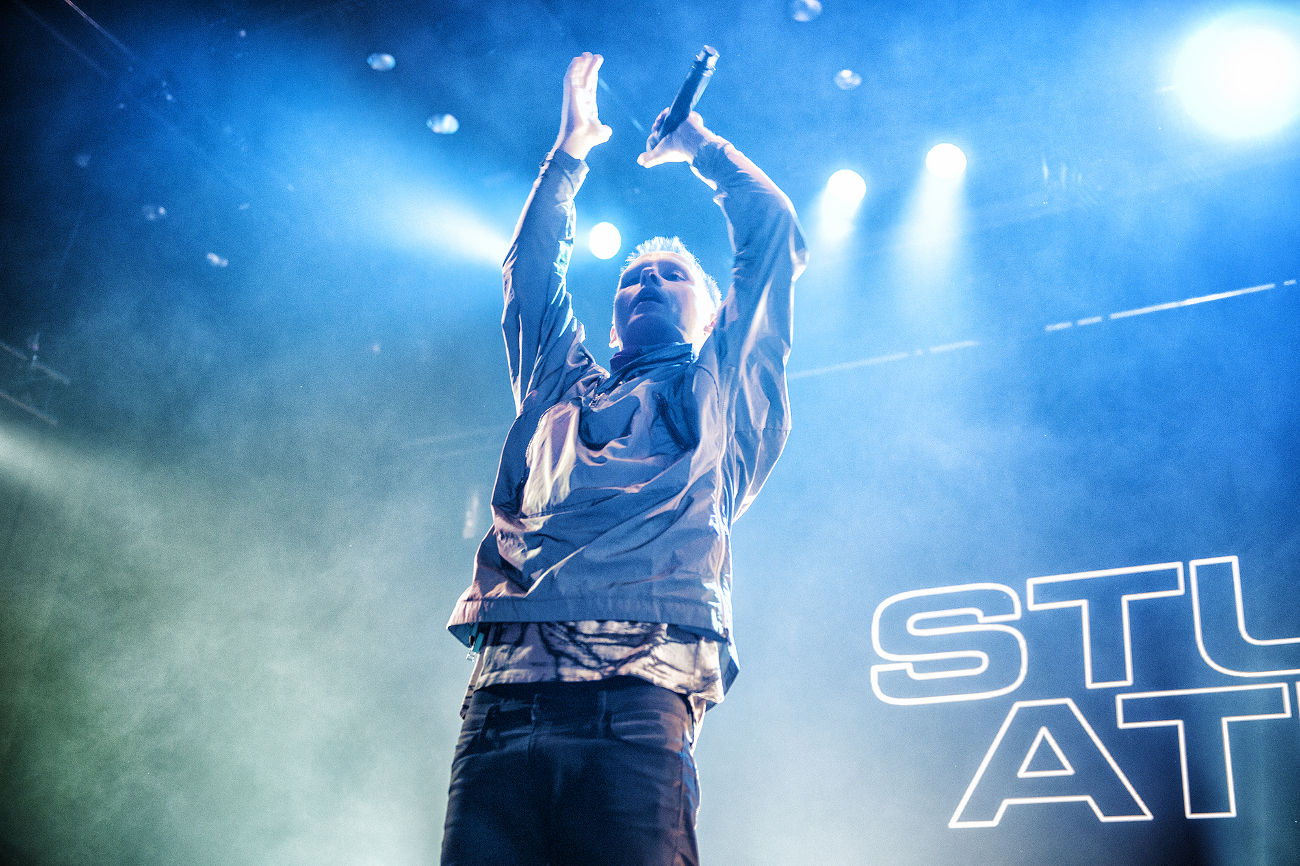 Sturla Atlas by Florian Trykowski
With some great stuff lined up in Harpa's Silfurberg room, we settled in for the duration, as following GKR was Sturla Atlas, Reykjavíkurdætur, Emmsjé Gauti and headliner Dizzee Rascal. All the acts we caught had the crowd whipped up into a delighted frenzy, each with their own unique take on rap and hip-hop, but unquestionably the scene-stealers had to be Reykjavíkurdætur.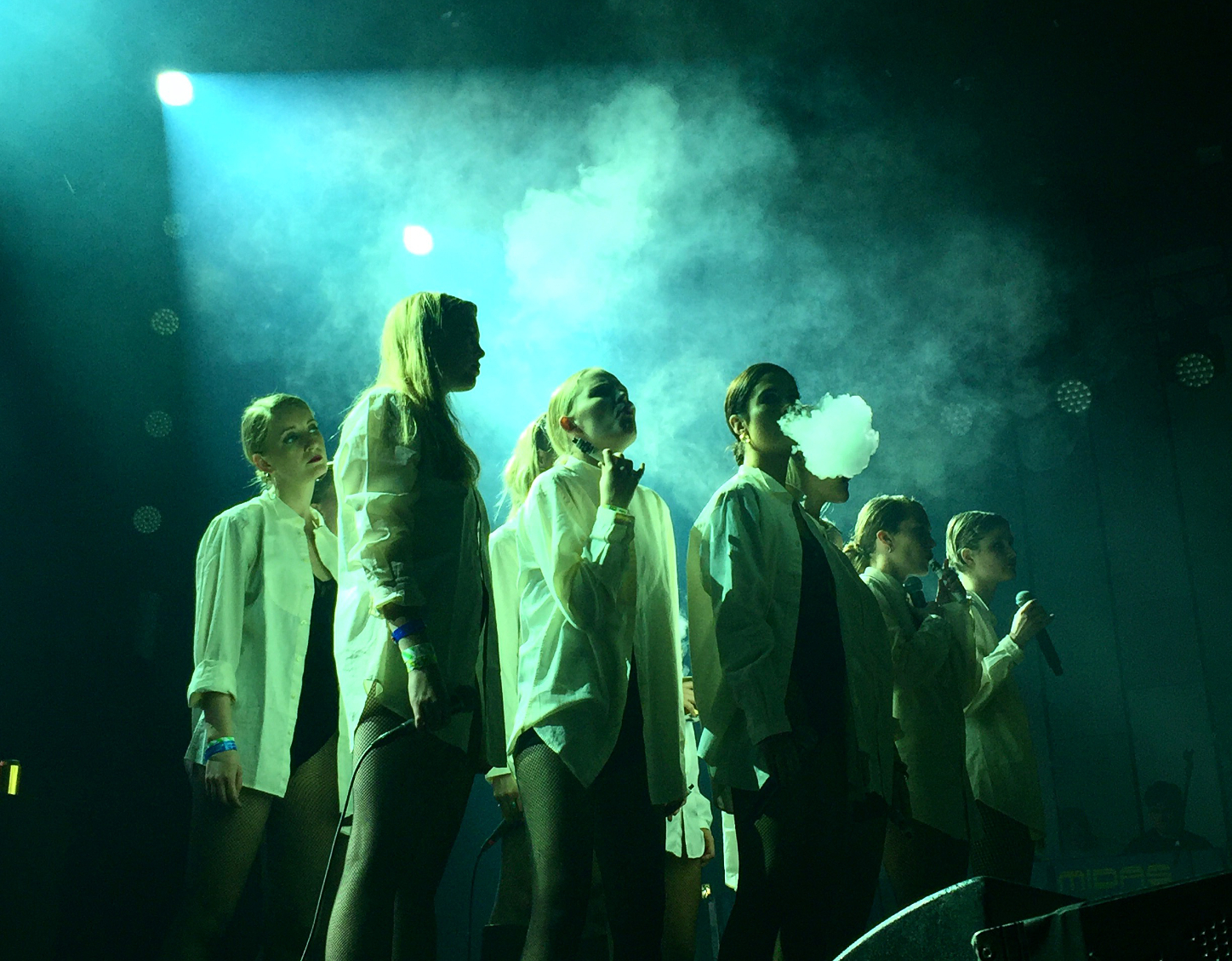 Reykjavíkurdætur by Dani Charlton
Taking to the stage in loosely matching outfits, fifteen women all standing in formation, ominously vaping for what seemed like forever was an understated but striking start to their performance. Of course, from there they exploded to life – the sheer spectacle of that many bodies on stage, each one rapping, dancing, producing, or even just tearing you down with an elegantly raised eyebrow or curled lip, it was difficult to take it all in, as soon as you look away from one part of the stage, you realise the other bits have been going wild as well. The overall result is that they're a pretty overwhelming live experience, but that is undoubtedly the point. To say our grasp of Icelandic is loose is definitely an understatement, but any language barriers were promptly trampled through sheer spectacle – we couldn't understand a word of it and would happily watch it all again and again until we do.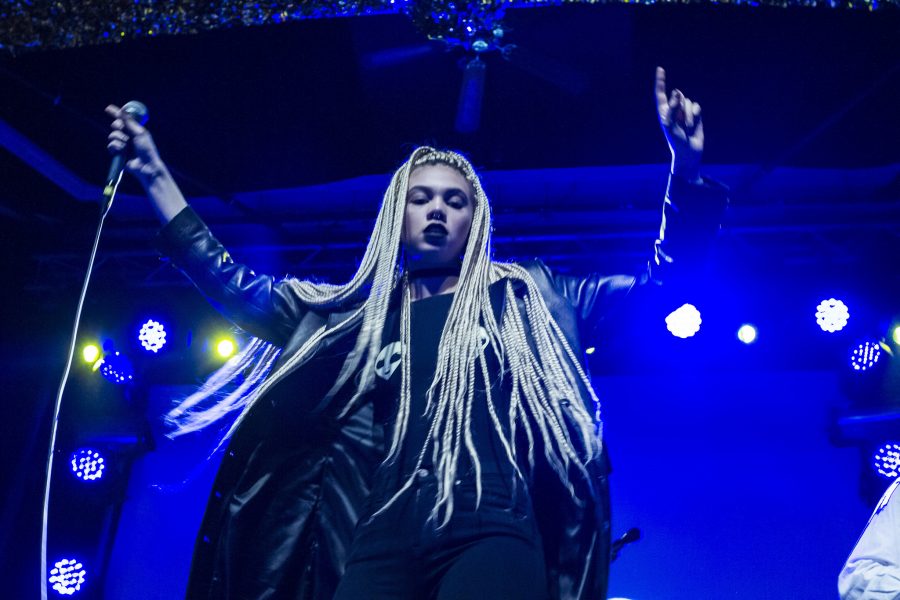 Glowie by Varvara Lozenko
We ducked out early from Silfurberg on a couple of occasions catch some top quality pop artists, namely Glowie and Milkywhale. Glowie laid down the sort of set of slickly produced R&B pop hits you'd expect to be troubling the charts, and though she's certainly had plenty of success at home in Iceland, with an effervescent set like this, her sights must surely be set further afield as her next goal. The energy was high, the songs were catchy and overall she was brimming with promise as a pop artist to keep an eye on.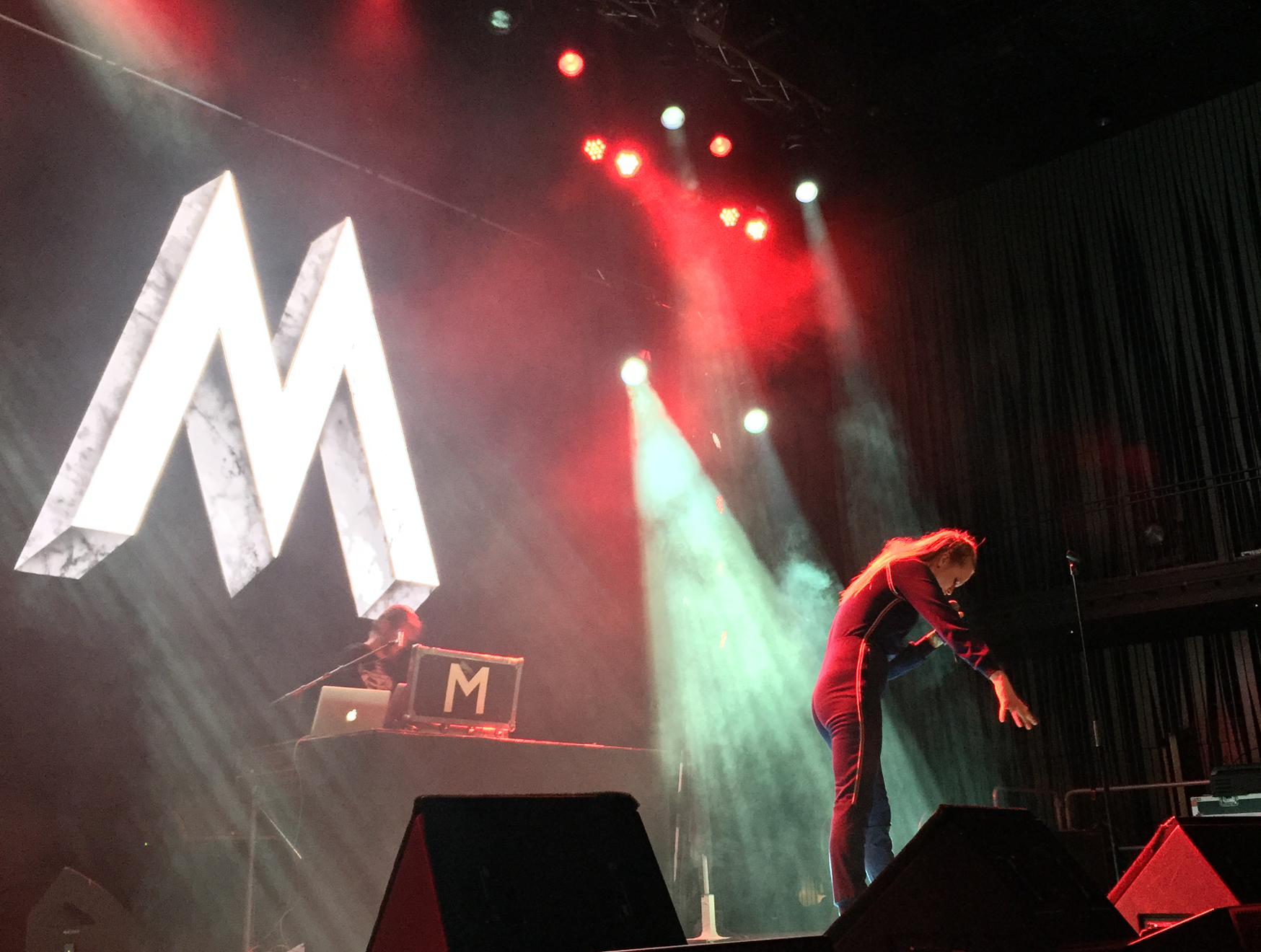 Milkywhale by Dani Charlton
To finish up the first night, we thought there could only be one way to do it: with a crazy aerobics video dance party, AKA a standard live set by Milkywhale. While downstairs there was a crowd going wild for Dizzee Rascal, the truly 'Bonkers' fun was to be had elsewhere. You're not likely to see anything quite like Milkywhale, either in Iceland, or beyond, we suspect. Two parts gigantic pop hits, one part interpretive dance artistry and one part frenzied Jane Fonda workout, you're certain to leave a Milkywhale show with sore feet, endorphins at max level, a big grin plastered across your face and the vague sense that you have no idea what just happened, but that it was really, really good. This is a Milkywhale show. Which is, course, entirely a good thing.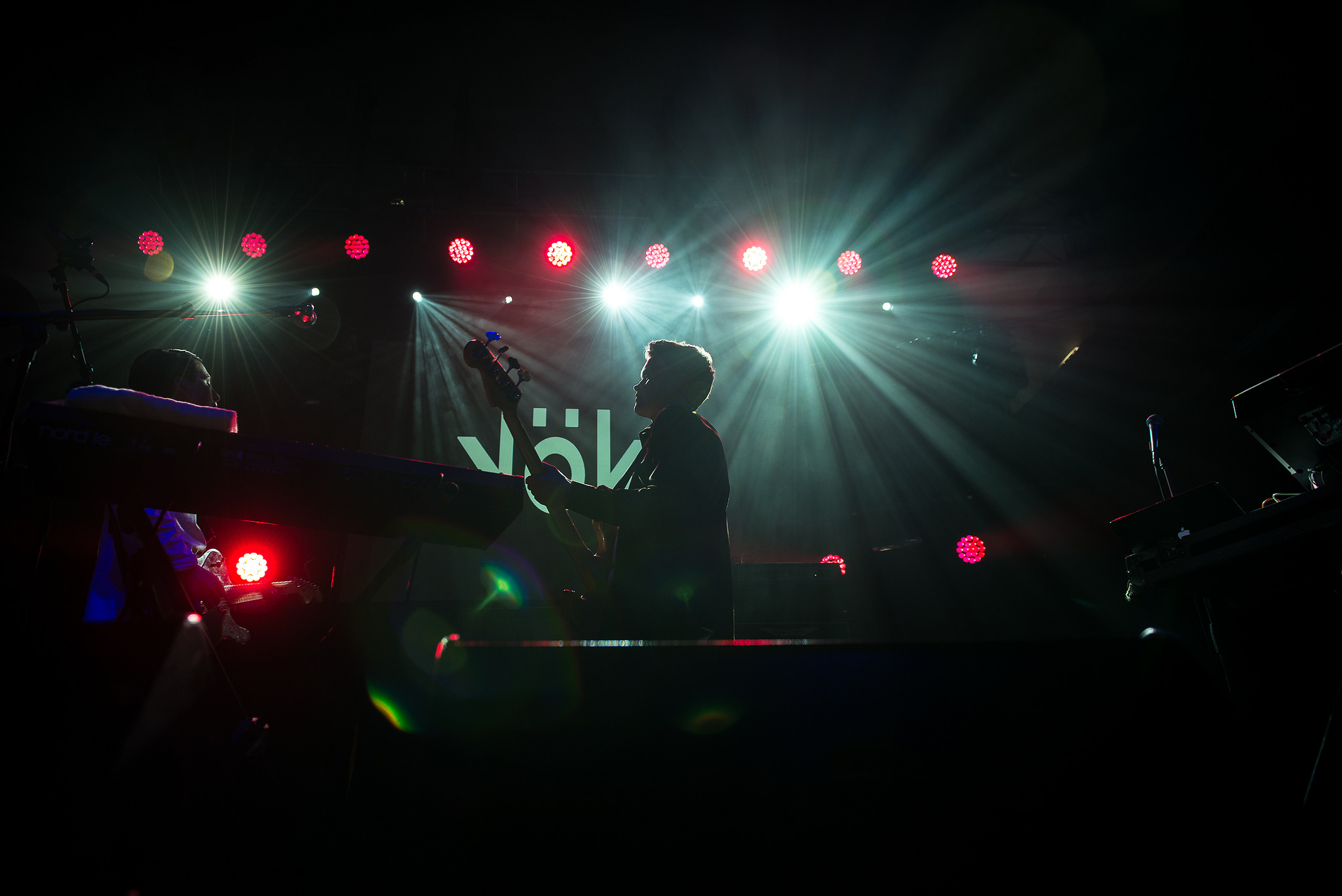 Thursday 3rd
The beauty of a festival with a schedule as jammed as Airwaves is that you usually have a couple of chances to catch all the local artists you want to see, but for special events and overseas artists, it's a blink and you'll miss them situation. Thursday's one-off treats included sets from Margaret Glaspy and Julia Holter, as well as local heroes Sóley and Sin Fang, but the highlight of Thursday's programme had to be Bedroom Community's spectacular 10th Anniversary celebrations.
Before we get to that, however, we start in more humble surroundings, and the first chance to catch a band we love airing some new material. Vök have been busy in the studio for most of this year, but just before the festival they casually handed over a fantastic new track for us to enjoy in the form of 'Show Me', serving as a juicy carrot to lure us to a beyond capacity off-venue set at Slippbarrinn. The room was so busy we could barely see the band over all the eager heads and hearts, but the energy was electric and the songs, new and old, meant the lack of visuals didn't matter one bit.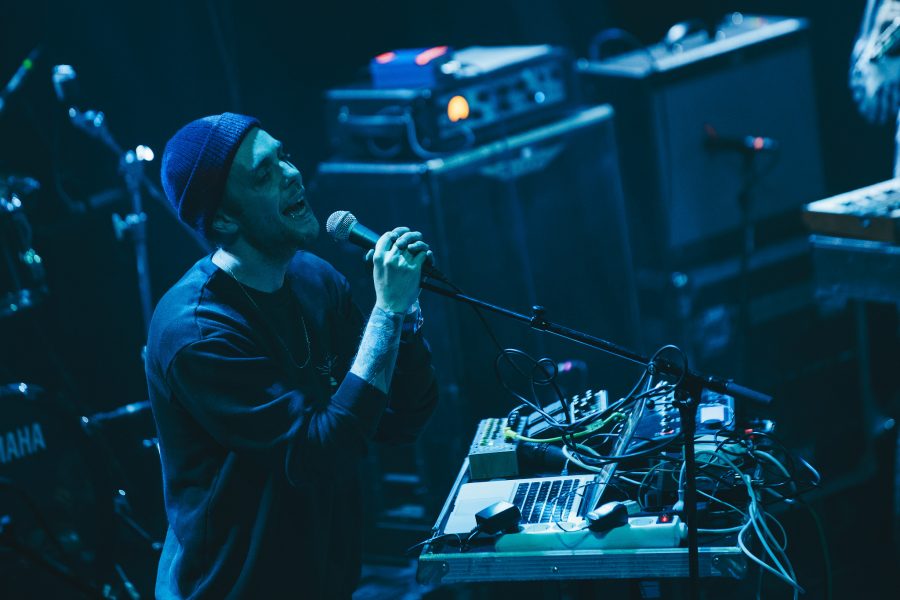 Sin Fang by Alexander Matukhno
With the promise of an electronica set by another of one of Iceland's most beloved artists, Sin Fang, we stuck around at Slippbarinn. He had a full band set lined up for later in the evening at Gamla Bío (pictured above), but what the stage lacked in personnel, Sindri Sigfusson made up for in humour and inventive re-interpretations of his back catalogue, finishing up with a rousing singalong of his track 'Young Boys' ("from the album called Flowers. Classic album that you all know and love."), what was lacking in personal space (this show also very busy, as you'd expect) was more than made up for in sensational vibes.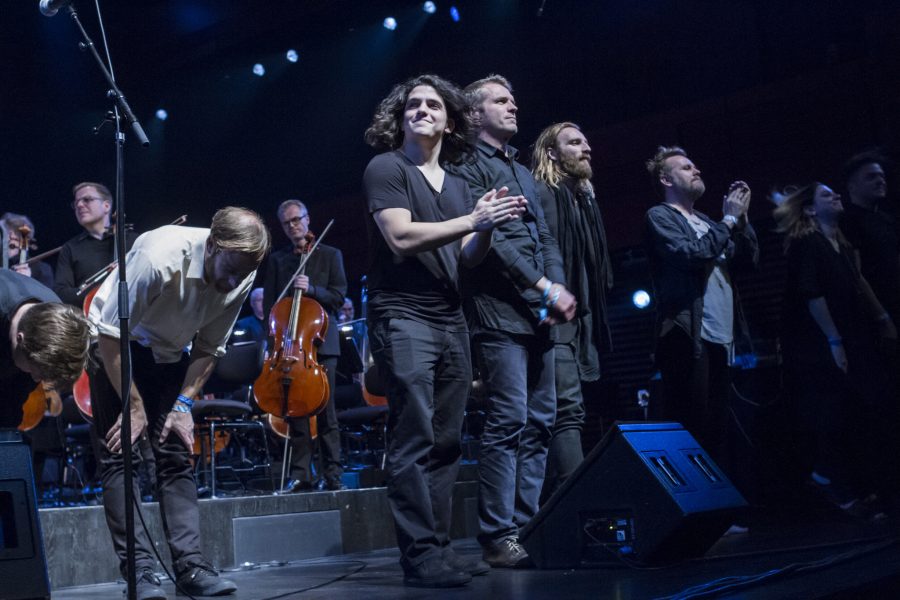 Bedroom Community by Varvara Lozenko
Over at Harpa's impressive Eldborg hall, it was time to take our seats for tonight's main event – the celebration of Reykjavík-based label Bedroom Community! Founded by Valgeir Sigurðsson, Ben Frost and Nico Muhly, over the last 10 years the label has brought nothing but the most extraordinary music to the world, including artists like Daníel Bjarnason, Sam Amidon, Jodie Landau, Nadia Sirota, Puzzle Muteson and more. As if their own roster of artists wasn't enough, they teamed up with the Crash Ensemble, the Icelandic Symphony Orchestra and noted conductor André De Ridder to give us a super deluxe tour through their back catalogue. Diverse and powerful, there was something to suprise and arrest at every stage of the evening's programme, serving as a great testament to everything the label has achieved over the last 10 years, and an enticing statement of intent for what is surely to come.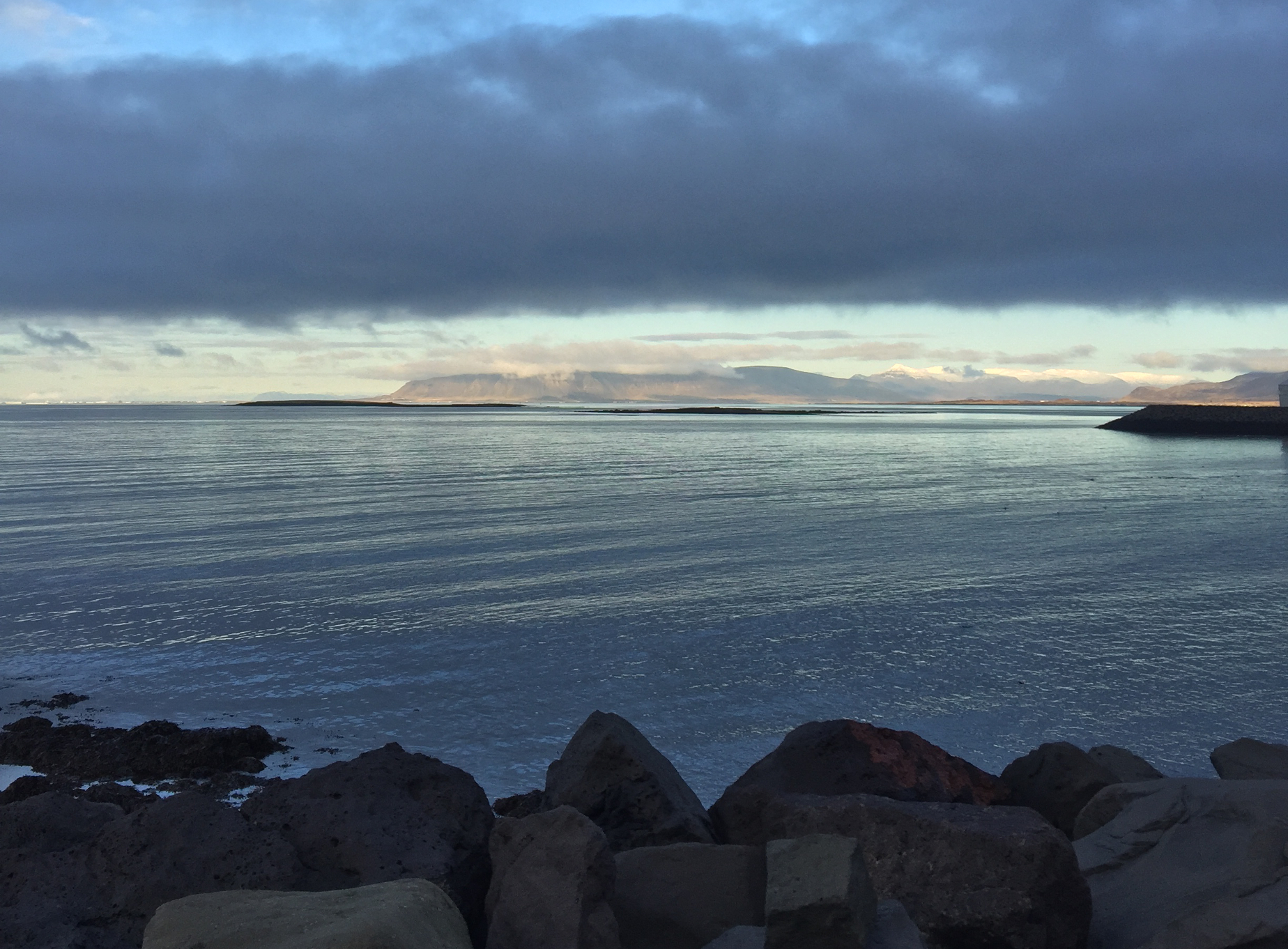 Friday 4th
On Friday we were able to catch a nice amount of firm favourites and fresh new faces, starting with two of the latter at ODDSSON hostel. One thing you've gotten to grips with at this point in the festival is that literally anything/everything can be a venue, if you want it to be, and as such the variety of off-venue locations isn't limited to bars, where you might normally expect performances to happen from time to time, but a variety of cafés, shop windows, the back of a van parked next to a hot dog stand, the lobby of a cinema and pretty much everything in between. Over at ODDSSON they cleared away a space in their café/restaurant/lobby to set up some speakers, some cheerful artificial trees and we were all set for top musical treats. It's a surreal set up, with the sea just visible through the full length windows on one side, a whole bunch of people having lunch on the other, and a variety of onlookers, many who've made the trip out to catch the show but plenty are just some bemused tourists staying for the weekend. Lucky tourists, though, because today's programme featured new pop talent Hildur and Reykjavíkurdætur spin-off, Cyber.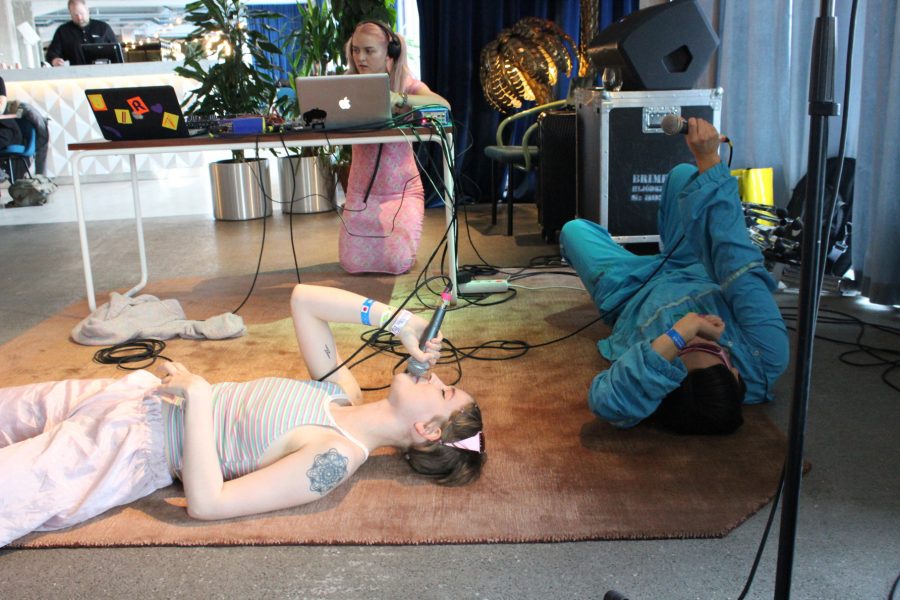 Cyber by Dani Charlton
Hildur's synth-led pop shook any sleepy-eyed revellers awake with her energetic performance, including set highlight and ode to friendship 'I'll Walk With You', Hildur was five shows deep into her Airwaves stint (with three more to go…) and showing no signs of fatigue with plenty of energetic dancing. By contrast, Cyber both literally slow-danced each other and had a little lie down during their set, but it was framed with the the freshest beats and plenty of humour. As a spin-off project from Reykjavíkurdætur there was some stylistic overlap, but generally the vibe was completely different. Though the delivery was every bit as sharp, it was accompanied with a wink, rather than a snarl, and the three of them were clearly also having a lot of fun, both with the performance and explaining their songs (which were all in Icelandic) to a non-fluent audience, with a stand-up comic's flair, even if the joke was on you – after a tender moment slow-dancing together, it's at that point that they divulged the song was about killing birds ("you've been punked!") – whether this is true or not doesn't really matter, because everyone was just having a great time.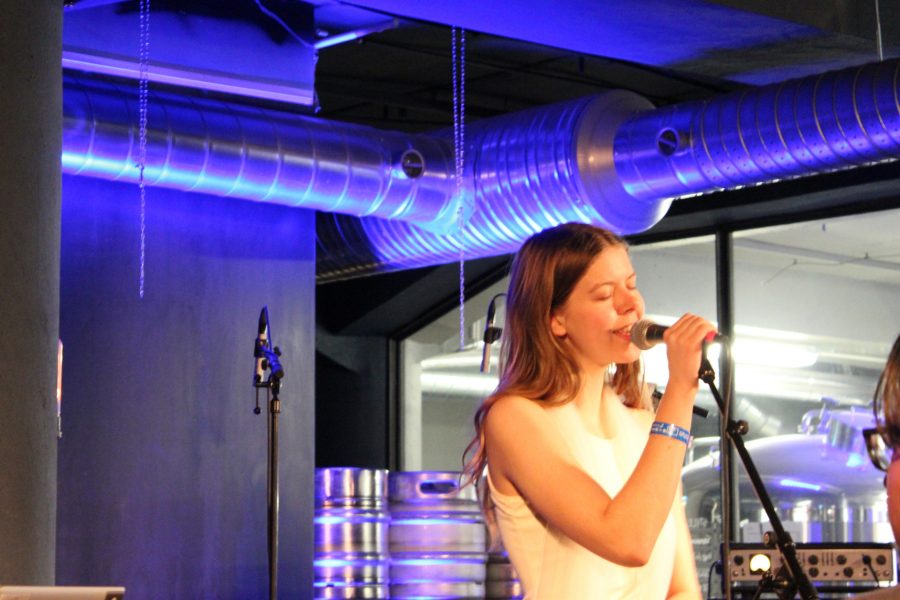 Samaris by Dani Charlton
From one incongruous setting to another, next on the agenda was Samaris, performing at Bryggjan Brugghús, a reastaurant and brewery. As the crowd eagerly anticipated the band's set, the clanking of cutlery and loud chatter seemed like it would overwhelm, but Samaris are, as ever, not a band to underestimate, especially with the much more groove driven sound they've been exploring on their recent album, Black Lights. As it was a mid-afternoon performance (and space was at a premium) it didn't quite evolve into the sort of dance party we hope took place at their show later on that day (they took over the Reykjavík Art Museum at a much more fitting 12:10AM) but the sound was still oddly well suited. The groove was strong, but the vibe was mellow – shoulders were shaking, and overall it was a pretty blissed out half an hour – enough to stun the hungry punters into relative silence.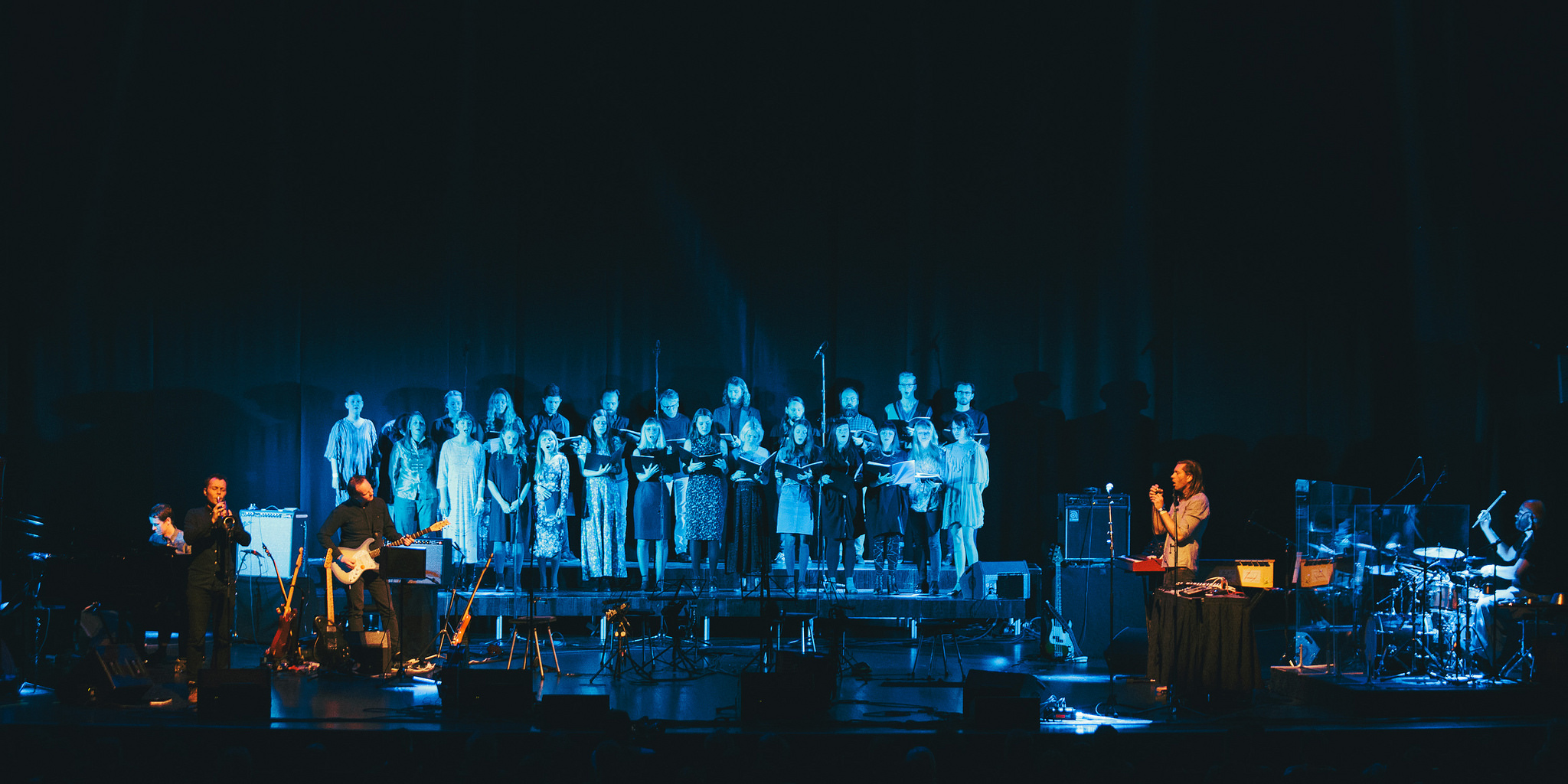 múm by Alexander-Matukhno
The big event at Harpa's Eldborg hall this evening was another brilliant collaboration, this time between the iconic Kronos Quartet and hometown heroes múm. With a set split into three sections, the performance catered for fans of each artist, and then provided something really special for fans of both. The evening's programme began with an eagerly received set by múm (featuring a bonus choir), whose departure from the stage to welcome Kronos Quartet seemed altogether too soon, and though they had a very difficult act to follow, saddened spirits were soon lifted by their inventive reworkings of well known songs and more. The real highlight of the programme was undoubtedly the final third of the programme, where the two groups collaborated to perform some of múm's best loved songs, resulting in a stunning and emotionally resonant performance.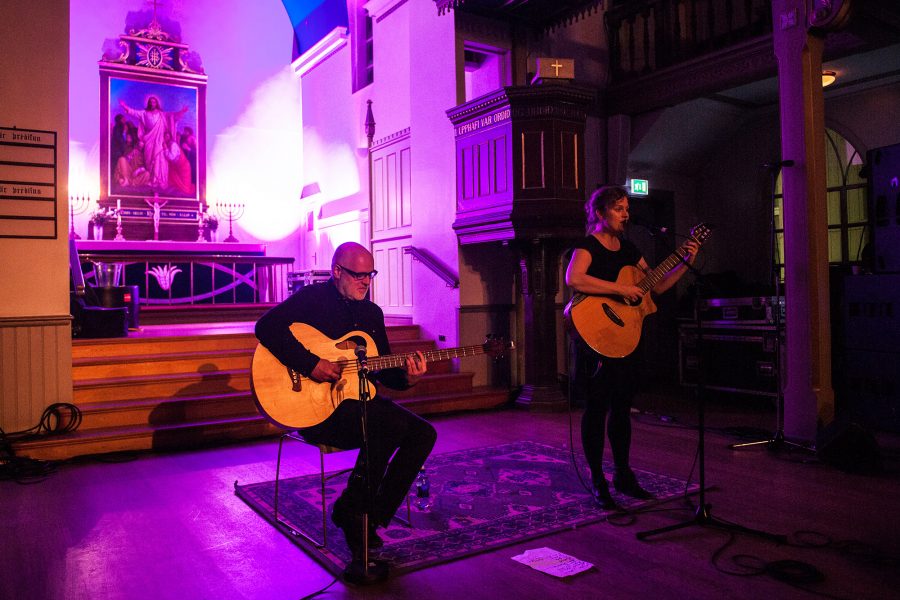 Ólöf Arnalds by Florian Trykowski
From the resplendent settings of Harpa we then headed to the more humble surroundings of Fríkirkjan, a lovely little church on the water, to listen to the unmistakable voice of Ólöf Arnalds. With just her voice and two guitars, perhaps one of the more off-beat venues would have overwhelmed her nuanced performance, but Ólöf is a performer who needs no extra bells and whistles, holding a rapt audience in an appropriately religious hushed silence, breaking only for much deserved applause.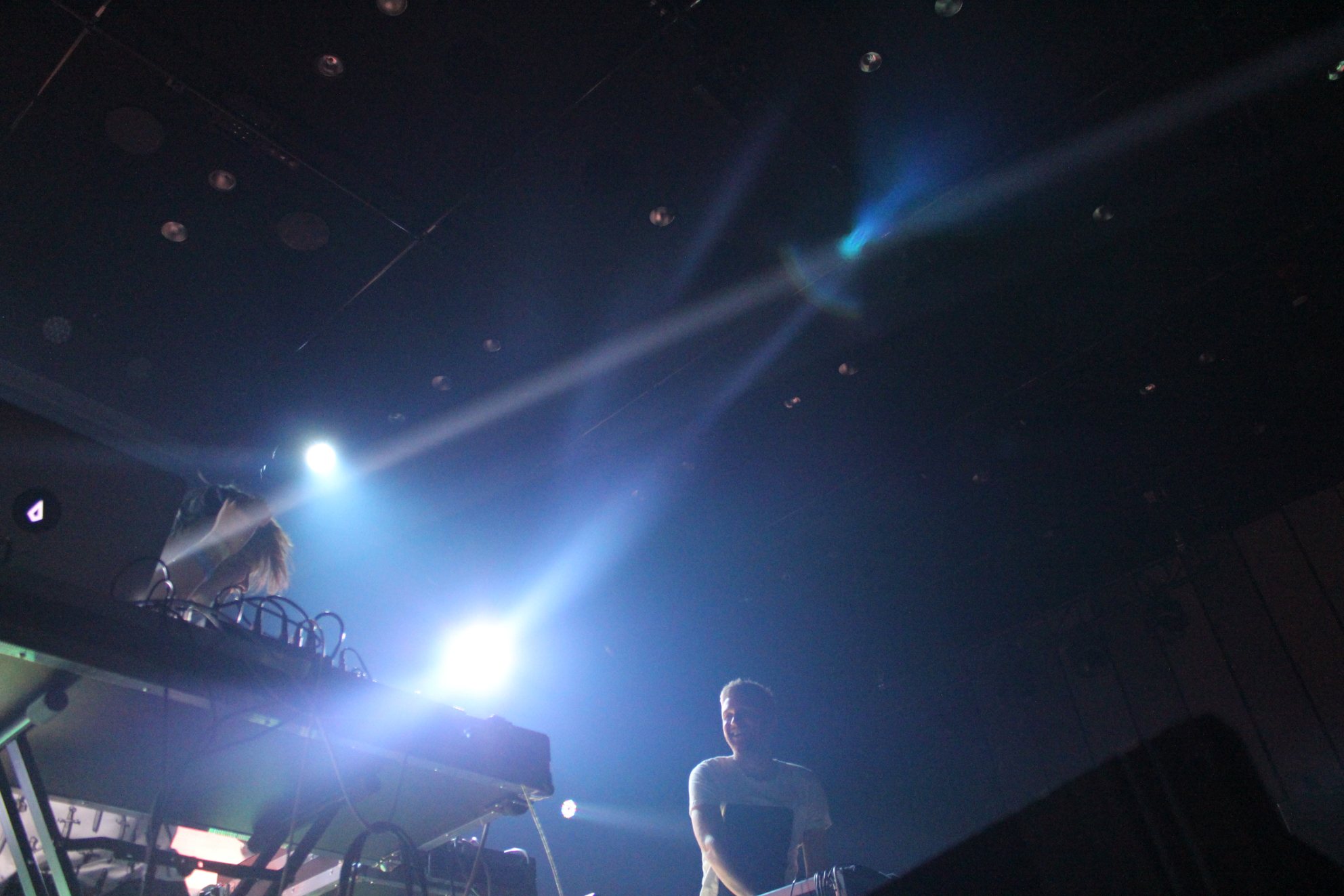 Kiasmos by Dani Charlton
From one Arnalds to another, it was soon time to return to Harpa for what is arguably the stylistic opposite of Ólöf, Kiasmos, the minimal techno project of Ólafur Arnalds and Janus Rasmussen of BYRTA and Bloodgroup. A far cry from hushed silence and humble surroundings, here we have enthusiastic dancing and lasers. And then some more dancing. And more lasers. Did we mention the lasers? Not everyone can pull off a laser show, let's face it, but Kiasmos' nuanced classical-influenced take on pounding techno has the substance to back up the style – it was sweaty, gave us sore feet, slightly dazzled eyes, and we'd happily do it all again. Where production and DJ led music can fall down is when the person making the music gives the audience who perhaps aren't dancing quite as vigorously (or who are taking a breather) anything to watch, but Kiasmos' impressive visuals and infectious enthusiasm made them a compelling live prospect to any and all members of the audience. We saw a lot of people enjoying themselves throughout the course of the festival, both artist and reveller, but Kiasmos had to be contenders two guys who were having just absolutely the most fun out of anyone, and we left grinning as widely as they were.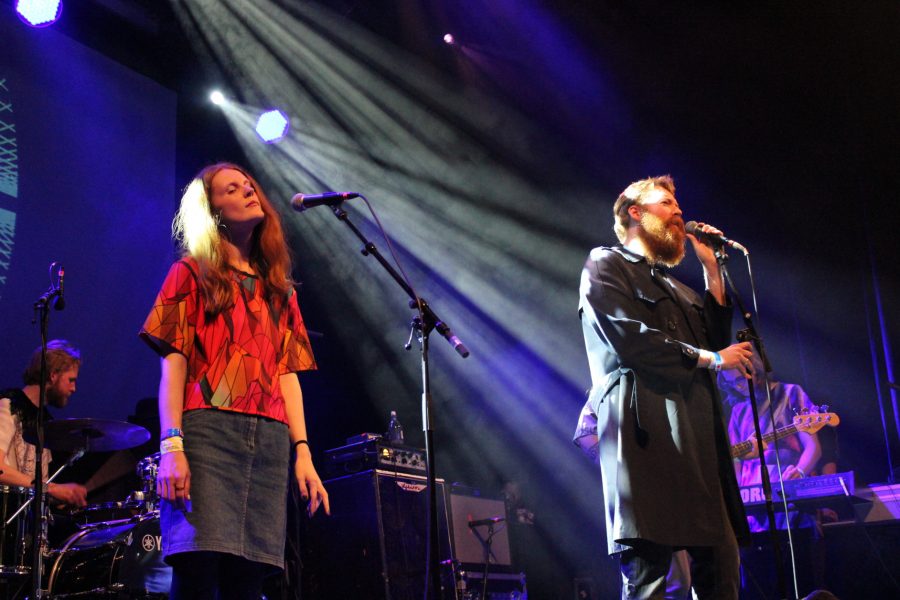 Berndsen by Dani Charlton
Well placed as a nightcap to Friday's festival funtimes, we then headed to Gamla Bío for Berndsen. Heavily bearded, occasionally naked and thoroughly entertaining, Berndsen's performance was magnetic, and even at the late hour, the crowd were in such high spirits you'd be forgiven for thinking that the night was just getting started, rather than coming to an end, and for many revellers, perhaps it was! Finishing up or starting out, one thing's for certain, making Berndsen a part of it was a great choice.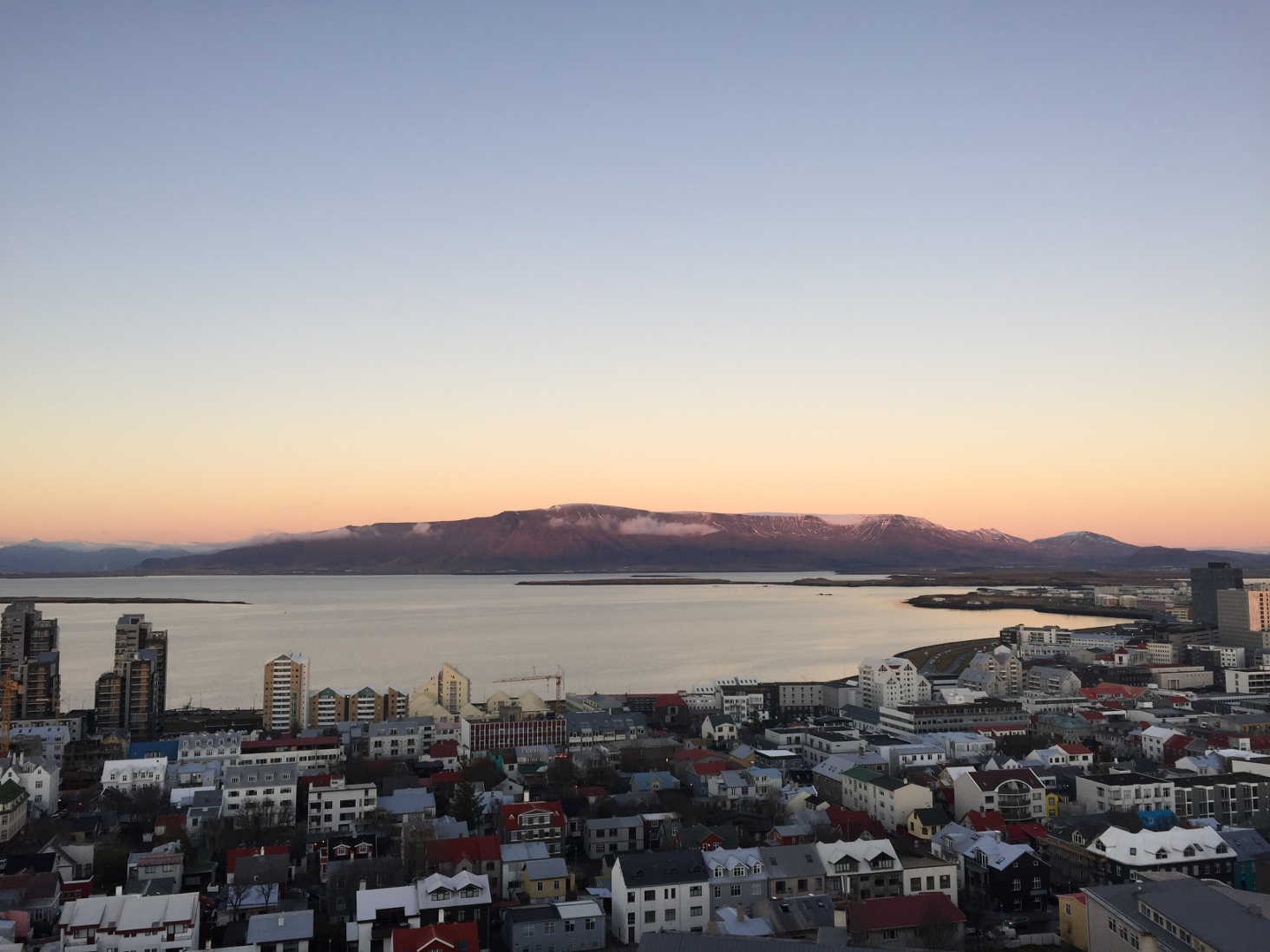 Saturday 5th
It's now at the point of the festival where you've been partying for three days and it feels like it might be time to go home, but Iceland Airwaves is not the sort of festival that accepts this kind of half-hearted attitude. There's another two full days of fantastic stuff to see! We started back at ODDSSON for the hypnotic soft-focus pop of Karó, whose chillwave influenced songs were the perfect way to ease into the day. Beautifully woven synth arrangements complements Karó's killer vocals perfectly – we're only just getting started for Saturday but Karó was one of the festival's real highlights.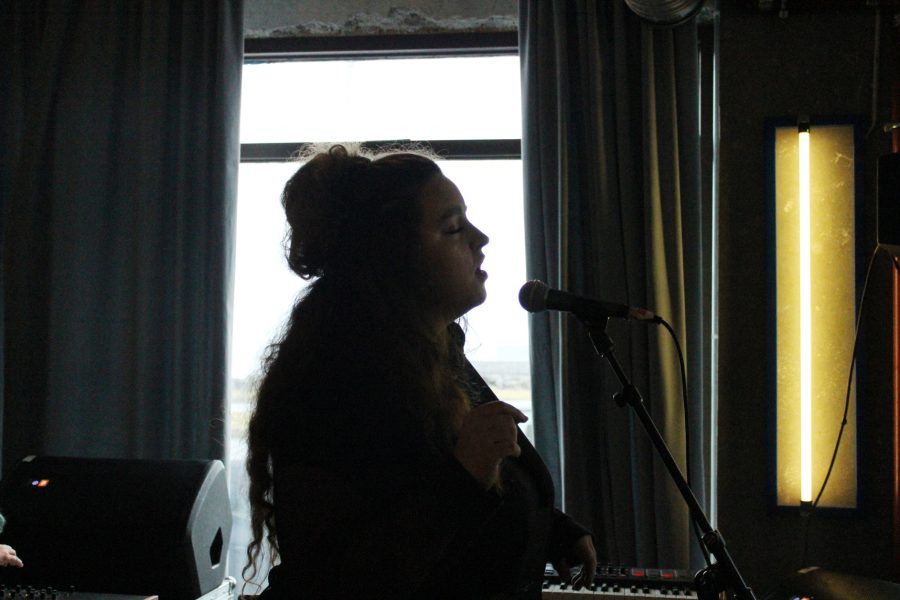 Karó by Dani Charlton
Following a very strong start, what you really need is one of Icelandic music's heavy hitters, so we headed to Loft to catch JFDR, better known as Jófríður Ákadóttir, whose music we already enjoyed once this festival, as she performed with Samaris. If you're a casual stalker of Jófríður's musical endeavours (which we are) you'd know that she actually was playing in three bands across the festival week, as, seemingly, is par for the course if you're an Icelander who plays music – why join one band, when you can join five, after all? At any rate, she was pretty busy, but managed to rustle up a couple of fantastic musicians to accompany her solo set of songs stripped bare, both in terms of the sparse but effective arrangements, and the raw, vulnerabilty of Jófríður's delivery. If you're a casual stalker of her musical endeavours (which we are, still) then you'll discover a new side to what she has to give, and to the surprise of basically no-one, it's every bit as superb as everything else she does.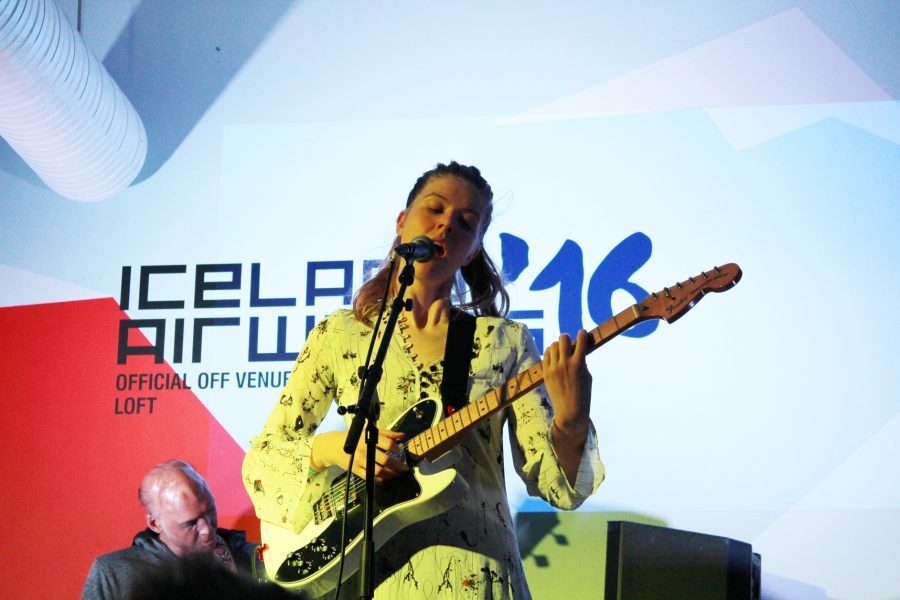 JFDR by Dani Charlton
It was around about this point in the day that lucky ticket holders skipped gleefully towards Harpa to take their seats for Björk's incredibly special performance with the orchestra. We reached deep into our pockets and discovered with dismay that we did not have enough Kleenex on hand to cope with what was sure to be an incredibly emotional performance, so we thought we'd go see something on the other end of the spectrum but just as popular with the local crowd: Úlfur Úlfur!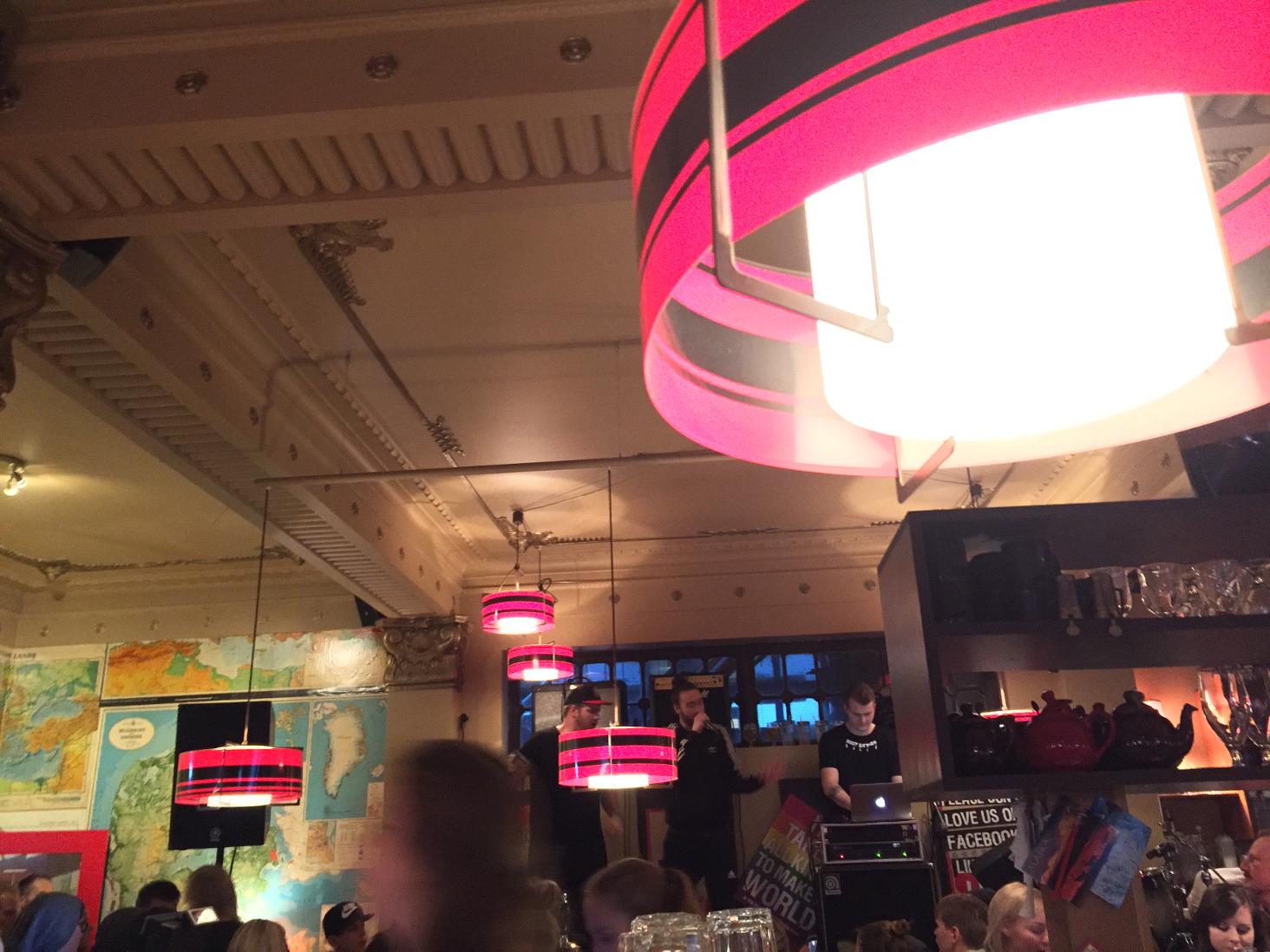 Úlfur Úlfur by Dani Charlton
Playing at the off-venue location of the Laundromat Cafe, everything about this show was surprising, in the best possible way. The first thing to note is that the café was at 'I-can't-lift-my-arms-or-breathe-comfortably' capacity (hence the above photo) but that was a promising sign, despite other alarm bells ringing. The venue was an eccentric choice for a performance, given that there was a massive square of bar/kitchen right in the centre, so half the crowd were unintentionally staring at the staff throughout. The audience were, considering it was a pretty profanity heavy rap show, very young. As in, not just the boisterous teens you'd expect, but toddlers on shoulders with their parents. We're talking babies here – multiple babies, in fact. It's also about 5PM in the afternoon. All in all, there are some generous odds stacked against Úlfur Úlfur, but as it turns out, none of it mattered, and the crowd, from babe to grandmother, were having a blast. The staff, patiently making coffees and pouring pints, from their strange island adrift in a sea of puffy coats and hats, were having a blast. The band were having a blast. We were all having a blast. It was kind of a surreal experience, but a fun one, and we hope all the happy toddlers who enjoyed the performance are now embarrassing their parents by swearing in English in polite company, courtesy of Úlfur Úlfur.
After bewitching some babies, Helgi from the band then took DJ Björn to do a show as their Batman and Robin style alter-egos (though with less fighting of crime and more dropping of sick beats) SXSXSX. We had been fostering a secret hope that Milkywhale might show up for a cameo rendition of the brilliant 'Up Down', (we checked the app! They weren't playing!) but it was an all-beats set. We weren't disappointed for too long, as it was pretty great, regardless. Heading downstairs from Petersen Suite we ducked into Gamla Bío just to see what was going down, and were delighted by the tail end of Halldór Eldjárn's set. Normally the drummer in Sykur, his own stuff falls somewhere in the region of an alternate reality Fuck Buttons, where instead of loving brutal noise, they really loved super catchy pop. That is to say, there's sonically a lot going on, especially rhythmically (as you'd expect), it's really immersive, but it also feels like woven deep in the many layers of sound there's a load of killer pop hooks. Our only regret is that we missed the start.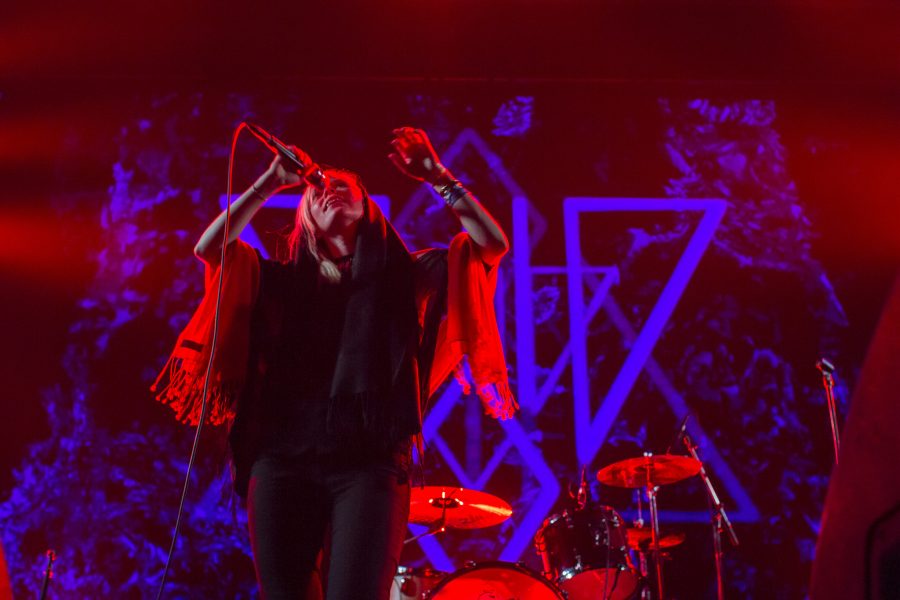 aYia by Varvara Lozenko
Keeping it beats oriented, the next part of our Airwaves adventure took us to the euphoric arrangements of Tonik Ensemble at Harpa, and then over to Húrra, to sample some wonderfully moody R&B courtesy of KRELD, which also featured a surreal cover of Snow Patrol. Don't worry, it wasn't a heartfelt rendition of 'Chasing Cars', it was a reworking so thorough you'd never guess the source material. Following KRELD, the whole of Húrra was flooded with red light for the brilliant aYia. By this point in the festival certain artists have done a few shows and there are names being whispered into the air as unmissable – aYia was one of those names, and they did not dissapoint.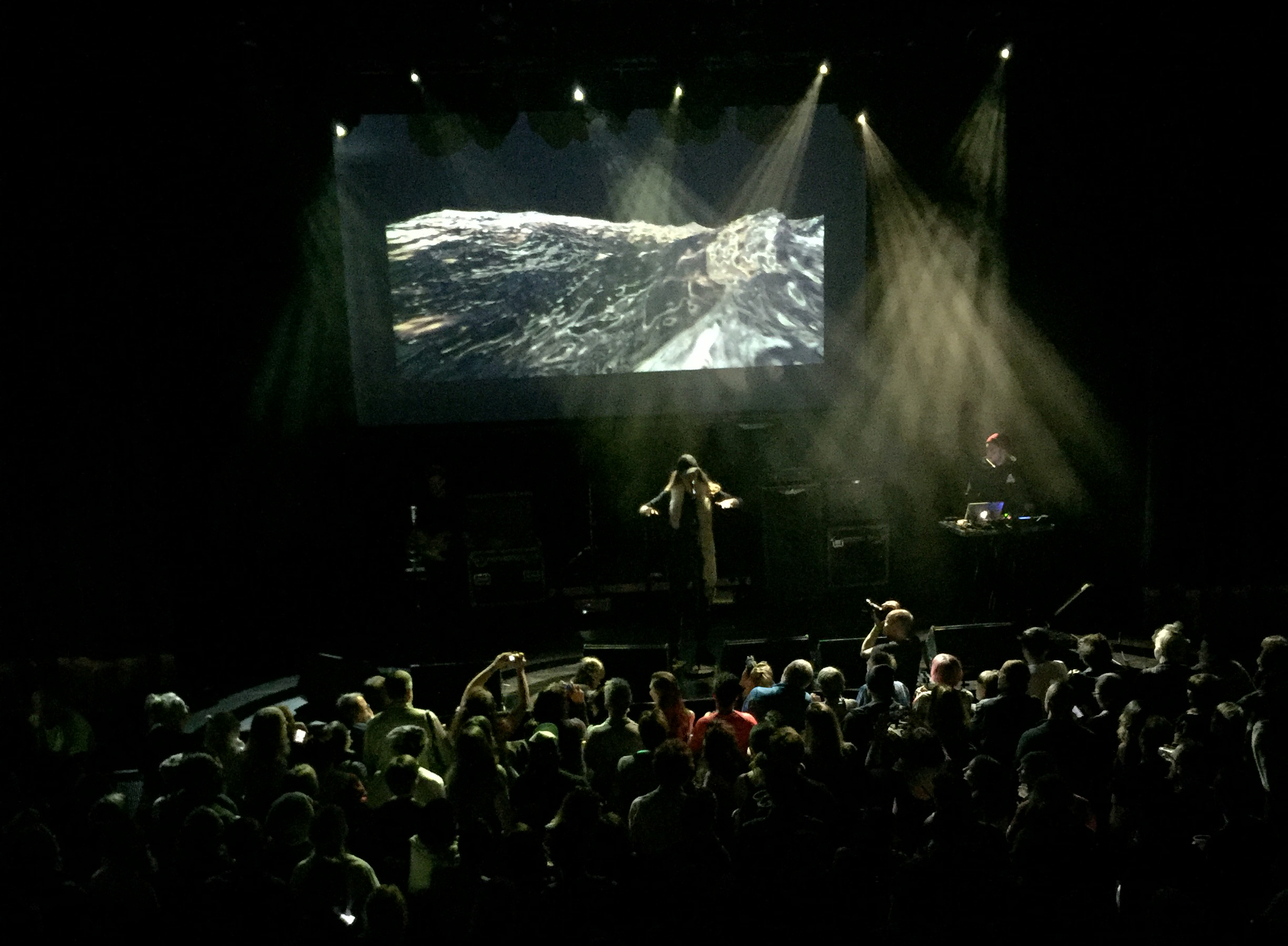 GANGLY by Dani Charlton
So, we're heading towards winter and we are in Iceland – it's been dark for some time, by this point, but only now that we're past midnight and technically into The Witching Hour, does it feel appropriate to check out one of last year's most lauded acts, the shadowy and mysterious GANGLY. Except they're not that mysterious anymore – it's a collaboration between three artists who have all been rushing around Reykjavík for the last few days with their other projects, namely Oyama, Sin Fang and the 30 bands Jófríður is in. OK, we're joking about 30, and though catching GANGLY live means we've successfully completed our set of collectible Jo-kémon cards, it is with great sadness that we missed Oyama's own set, and therefore will just have to come back next year and try again. Anyway, back to GANGLY. Their murky, distorted beats and surreal projections give the set a mirror-world quality, especially if you're familiar with the three's other works. This is them, but the version from the other side of the mirror – it's darker, stranger, and probably evil, but in a really, really good way.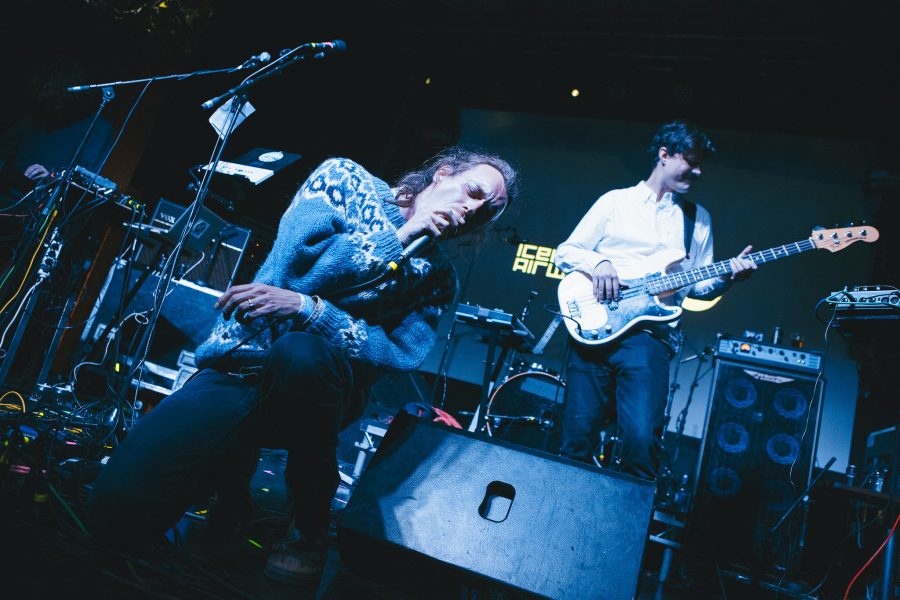 Liima by Alexander Matukhno
Without wishing to be dragged into some terrifying horror movie-esque void by the enticing spectre of GANGLY, we finished up Saturday by sipping from the musical fountain of joy which is Liima. A collaboration between the members of Efterklang and absurdly gifted Finnish percussionist Tatu Rönkkö, the band eminated delight from every inch of the stage as they all were clearly having a lot of fun. At one point Tatu's fingers were hammering the drum pad so fast it was a cartoon-esque blur, and it seemed like plumes of smoke would begin to rise from his fingertips. Casper did a striptease. Rasmus dad-danced into the night. It was glorious, start to finish. We'd say it was the perfect end to a perfect festival, but this is Airwaves, and Airwaves parties much, much longer than other festivals.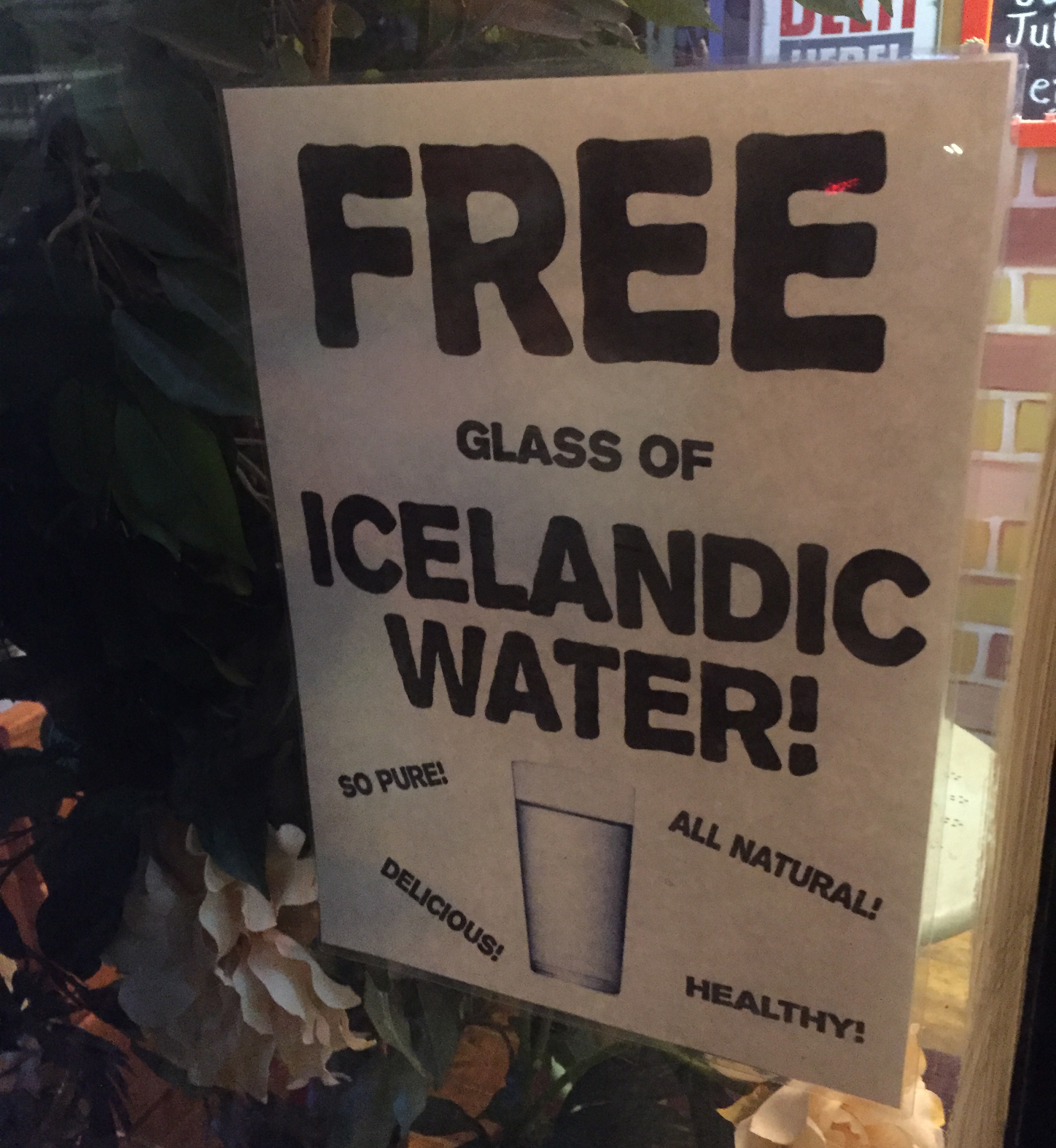 Sunday 6th
It's the last day, and we're not too proud to admit we're feeling a little worse for wear. The ideal start to this day would be something gentle, where sitting down could be an option. Thankfully the festival organisers pre-empted this, and booked asdfhg. to start proceedings in their lovely, quiet, understated way. Ambient and beautiful, there was a moment when the singer spoke to the audience, and we weren't sure if she was talking to us directly, or if it was just a spoken word section of the song. Their music drifted gently around the room, and brought us back from the sore-footed brink.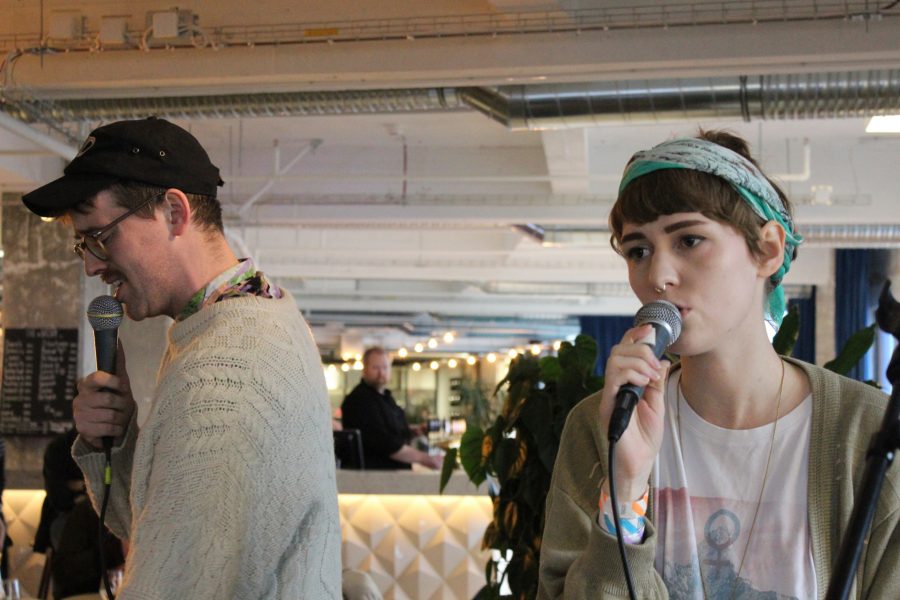 WESEN by Dani Charlton
Which was just in the nick of time, because WESEN were up next and they brought party vibes. In truth, they had not completely intended to bring party vibes, but we were back at ODDSSON, and group of guys who were staying at the hostel were getting back on it with beer and shots – after giving the guys a shout-out, the guys bought the band a drink mid-set, so the party pretty much had to start after that! One of the set's highlights was recent single 'Beach Boys' ("it is appropriate since we have at least one palm tree!") and overall it was one of the most entertaining sets we saw.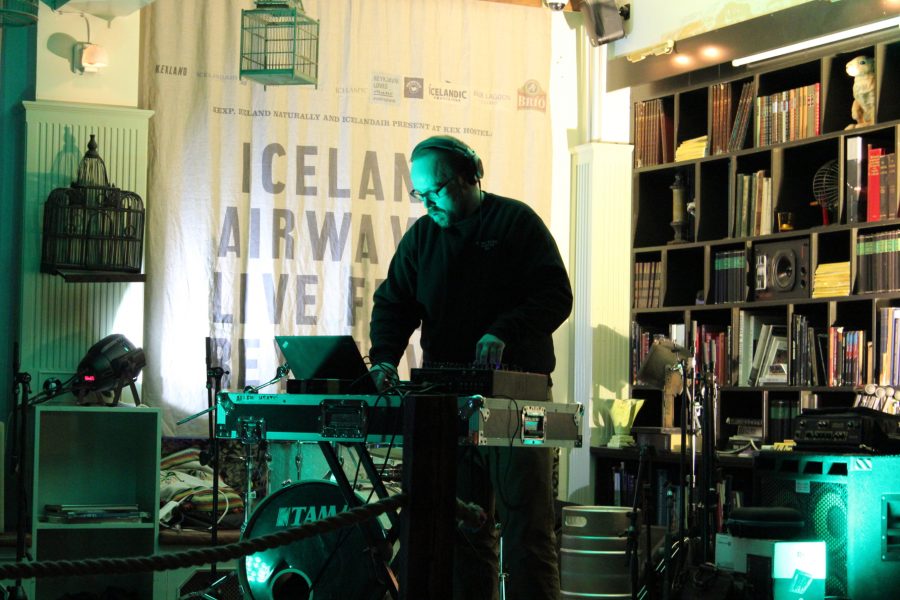 Andrés vs. Ewok by Dani Charlton
WESEN put us in the party mood, and a quick browse of the app indicated that there might be some interesting electronic sounds happening at Kex, where we caught the immersive, richly textured ambient drone of Hexagon Eye and the beats of the Andrés vs. Ewok. Of the two, we're not sure who won (Andrés or the Ewok), but it sounded pretty good regardless.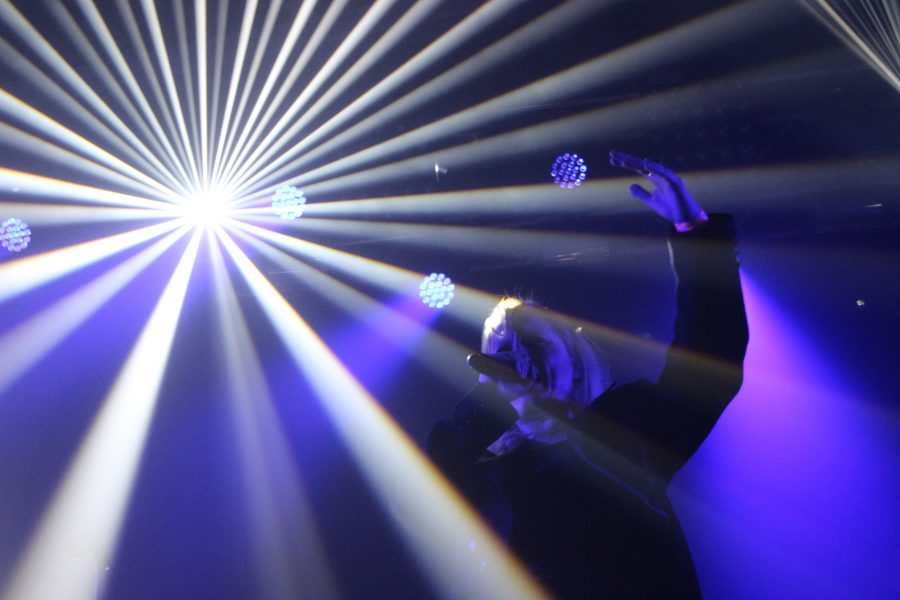 Sunday's big climactic finish was to be provided by the endlessly impressive PJ Harvey, so the band who preceeded her up at the stadium venue of Valshöllin also had to be pretty spectacular – thank goodness Mammút were there to take to the stage! Giving 150% of their all in an electrifying performance, the band captivated and enthralled, and if we had to sum it up in a single word, we'd go with 'mighty'.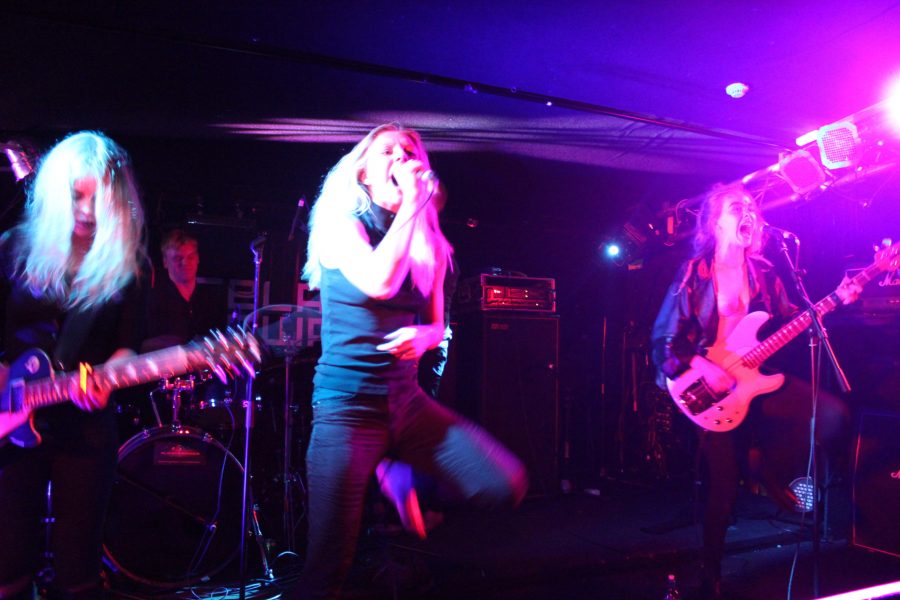 Hórmónar by Dani Charlton
Now, we love PJ Harvey. She is unquestionably one of the most extraordinary and important artists you could ever wish to see, and we don't wish to seem ungrateful by admitting we may have missed the very end of her marvellous set, but there was one much-lauded band we still had to yet to see, and we didn't want to risk missing them, so, well, that's what we did. We ditched PJ to make sure we were front and centre for the rowdy punk excellence of Hórmónar. When you know that they translate their name as 'Whoremoans' you kind of get an idea of what you might expect – this is not a cuddly, ukulele-led twee band here to tell fluffy stories about love. They're hear to scream themselves hoarse and rock the fuck out. One of the loudest sets we heard all week, but also one of the best, Hórmónar are a spit-in-your-face force to be reckoned with, and a delightfully destructive end to the festival. Smash us to bits, Hórmónar, we're already quite broken, but thankfully we've got 12 months to recover for the next one – and we'll definitely be there.
Iceland Airwaves takes place every autumn in Reykjavík. You can find out more about the festival on their website, and follow them on Facebook, Instagram and Twitter to keep up to date with next year's line-up announcements and ticket information.