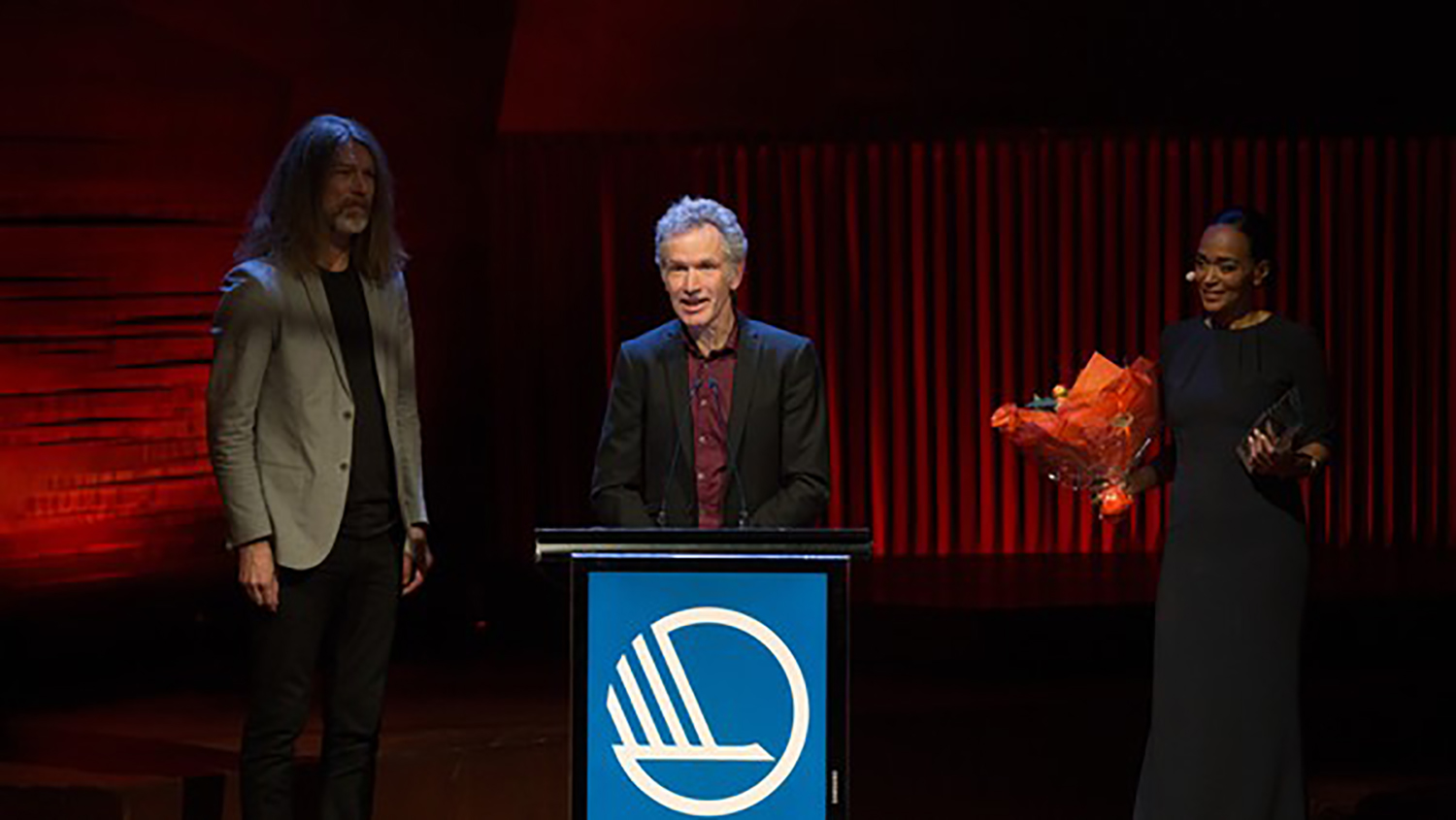 Denmark's Hans Abrahamsen has been named the 2016 winner of the Nordic Council Music Prize!
Photo by:Magnus Fröderberg
In a ceremony held at DR Koncerthuset in Copenhagen on the 1st November, Danish musician Hans Abrahamsen was announced  as the winner of the prize following a hotly contested battle which saw a panel of expert judges select the 2016 victor. And not only did he receive the accolade of winning the award, but Abrahamsen – whose previous releases include the albums Schnee and Zählen und Erzählen was also granted a prize of DKK 350,000!
Abrahamsen's latest album and the winning record on the night is an exploration of new ground for the artist, who made some of his first forays into compositions for voice with this record, performed by the fantastic Barbara Hannigan.
Big congratulations to Hans Abrahamsen – and make sure to tune in to Let Me Tell You below!
Here are all of the nominees for the Nordic Council Music Prize 2016:
Denmark
Øjeblikkets Mester by Sebastian
Let Me Tell You by Hans Abrahamsen
Finland
Mana by Sebastian Fagerlund
Meluta by Antti Paalanen
Faroe Islands
Leipzig by ORKA
Greenland
Kunngiitsuuffik by Uyarakq & Peand-eL
Iceland
Innri by Jóel Pálsson (composer) & Kjartan Valdemarsson (arranger)
MagnusMaria by Karólína Eiríksdóttir
Norway
Willibald Motor Landscape by Øyvind Torvund
Cardinem by Ragnhild Berstad
Sweden
…de Blanche et Marie... – Symphony No. 3 by Mats Larsson Gothe
Songs my mothers taught me by Ida Lundén