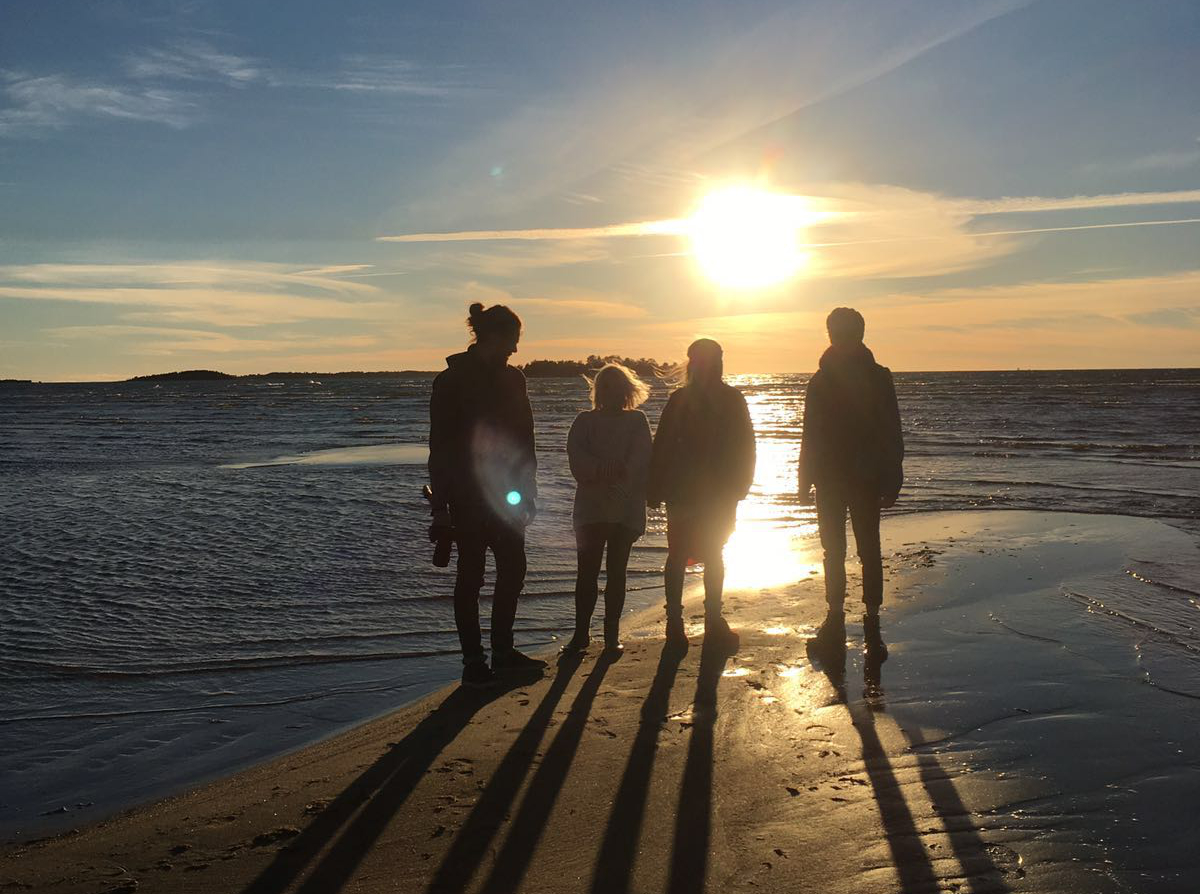 Finnish duo White Balance's recent single 'Home' has been on heavy rotation at Ja Ja Ja HQ since it dropped a few weeks back, with the track's soft, nostalgic electropop making the transition from autumn into winter a little more bearable. So of course we are now delighted to exclusively share the accompanying video with you!
Directed by Juho Länsiharju, the combination of the video's gorgeous scenery and oddly calming close-ups of hands is the perfect accompaniment to the song's gently flowing melody. With the softly chiming guitar leading into the memorable chorus, 'Home' has the warmth of the summer the lyrics refer to but this sepia toned nostalgia is also tinted with just the right amount of melancholy to give you something to come back for, over and over.
Speaking about making the video, the band elaborates: "We were shooting the video in the countryside, in fact, a part of it was shot in the sauna of Maaria's Summer cottage. Her grandmother came along and it's her hands you can see in the video. On our second day we filmed all the outdoor footage, and the wind was freezing on the set. Our director Juho wanted to wait for the perfect sunset to film the final scene, and it was so cold as we walked in the water. But it was worth it." You can see a sneak preview of the gorgeous sunset above, and watch the full sequence below – here's hoping they all headed to a warm Finnish sauna afterwards!

'Home' is out now via VILD Recordings.