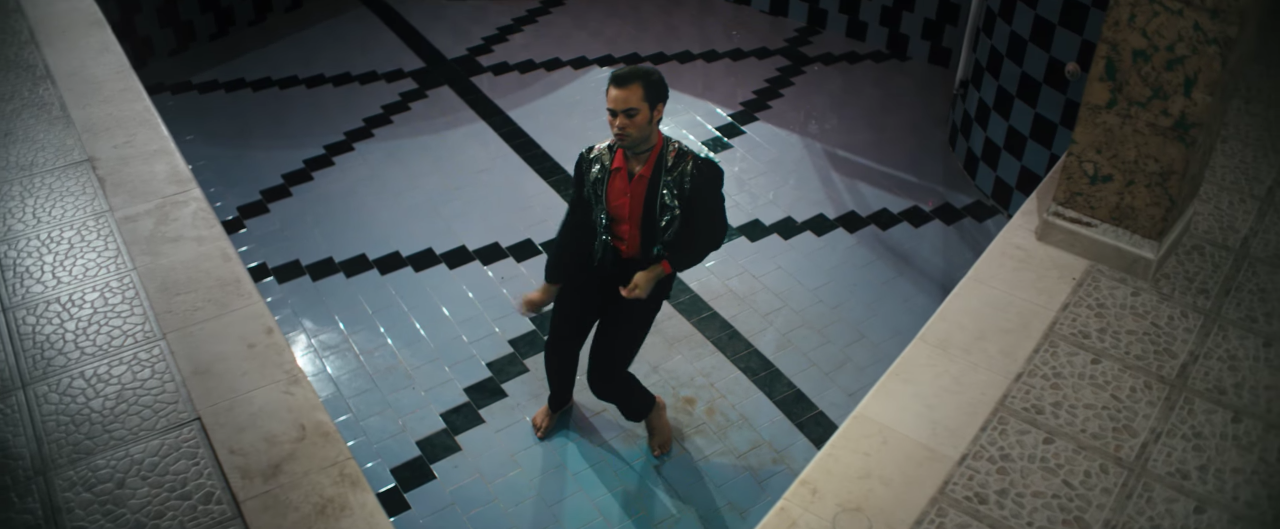 If you thought the track itself was brilliant, then wait 'til you see the short film for Mikhael Paskalev's latest single 'Witness'!
One of 2016's greatest highlights arrived with the return of Mikhael Paskalev last month when he released the exhilarating pop track 'Witness'! Little did we know then that another highlight would be brought to us by Paskalev within very short time, as the track's accompanying short film landed in our hands this week.
The film opens with a conversation between the Norwegian musician himself and 'death', played by his producer and good buddy Joe Wills. Paskalev then goes on to express his final wish, and the film takes quite the turn when he puts on a glittering costume and breaks out in dance.
Produced, directed and edited by Paskalev and Wills, the ambitious short film seeks to embrace the song's message: the calming that comes from losing yourself in the moment.
Of the film, Mikhael Paskalev told The Line of Best Fit: "The film is loosely based on my day to day life, I guess. Being caught in my own vanity, the big daydreams, and the worries of falling short. A numbing loop of thoughts and the makings of a passive existence. To go head to head with it, my emotional compadre Joe Wills (producer/death) and I decided to be overtly ambitious and set ourselves up for failure by directing a video, alongside great mate and experienced cinematographer, Jasper Spanning. The result is probably my favourite thing I´ve ever put out. I guess now that I think about it this video is just about two dudes in a quarter life crisis, wanting to flip the finger to self-made pressures of completing an album."
Watch Mikhael Paskalev and Joe Wills let loose in the exceptional short film below: