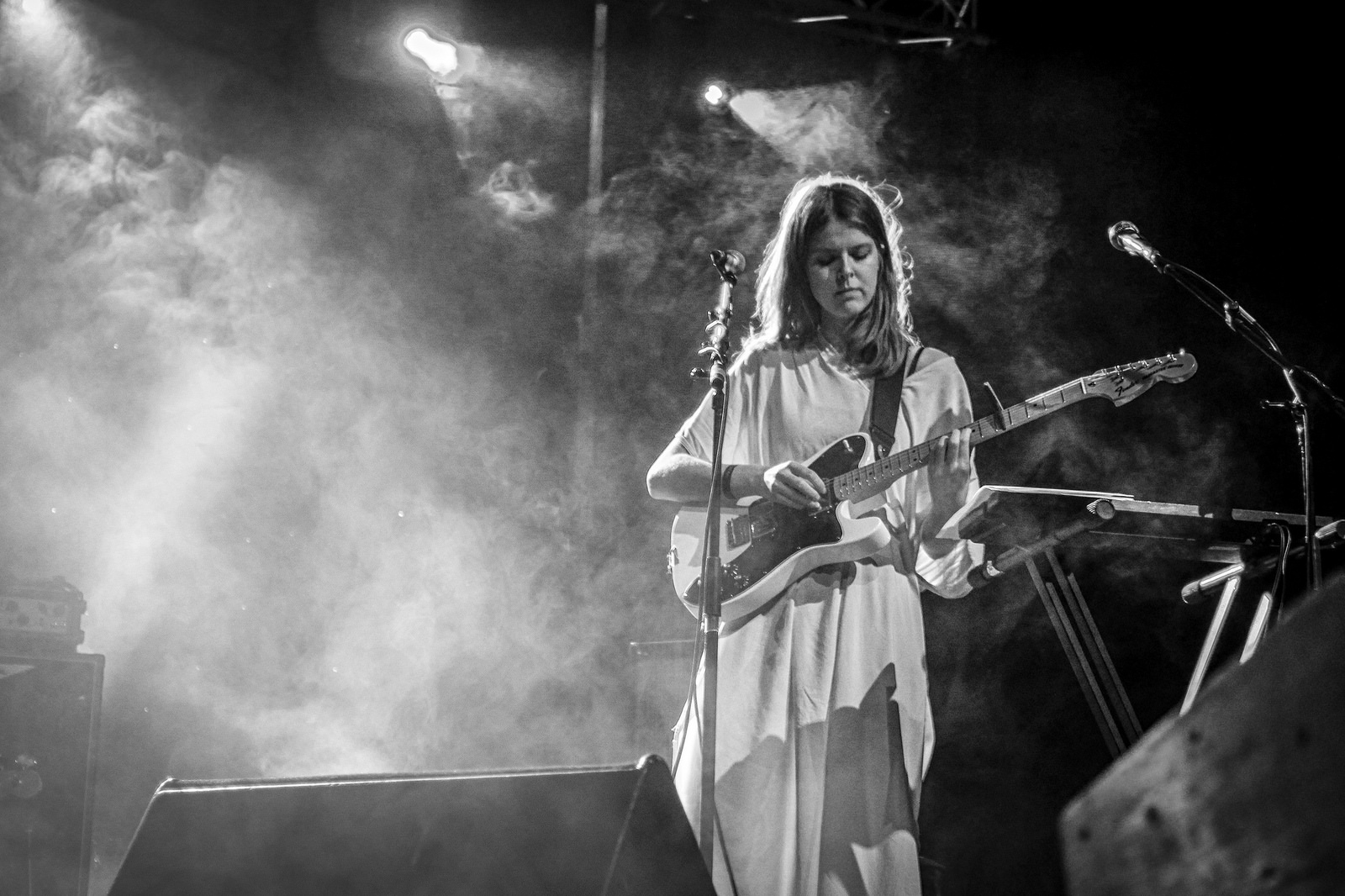 Photo: Johanna Persson
You might know the eminent Icelandic bands Samaris, GANGLY and Pascal Pinon. What do they have in common? The answer is the beautiful voice and musical talent of Jófríður Ákadóttir. She is now standing on her own feet with her first solo-project, JFDR, which is even more heartfelt and intimate than her previous work.
JFDR's first single, 'White Sun', is a flowing and slow-paced, minimalistic electro-song. Despite the limited instrumentation, the song hits home and goes directly into the listener's soul, as Ákadóttir's voice is so soft and warm that her tranquil wondering entices you to keep on listening. The song is filled with poetic lyrics, smooth synths and serene, but never the less dramatic effects. If you close your eyes while listening to this track, you will definitely dream yourself away. It is not hard to imagine being on a deserted island looking towards the waves in the ocean. "An ocean wave is welcoming, yet it is carrying all of my sins and all my troubles" as she fittingly sings. Everything is calm, but clearly not a bed of roses. Even though the song contains sad vibes that are genuinely relatable, she still manages to give the song a somewhat hopeful tone. JFDR leaves room for further reflection when the rippling guitar slowly ceases to end the song. 'White Sun' will certainly ease your winter worries and stay with you long after the last note has been played.
JFDR's first solo album is set to be released next year. It will be co-produced with the Pakistani multi-instrumentalist, Shahzad Ismaily, whose impressive list of musical collaborators include Lou Reed, Tom Waits and Laurie Anderson among others. There is surely a lot to look forward to in 2017!