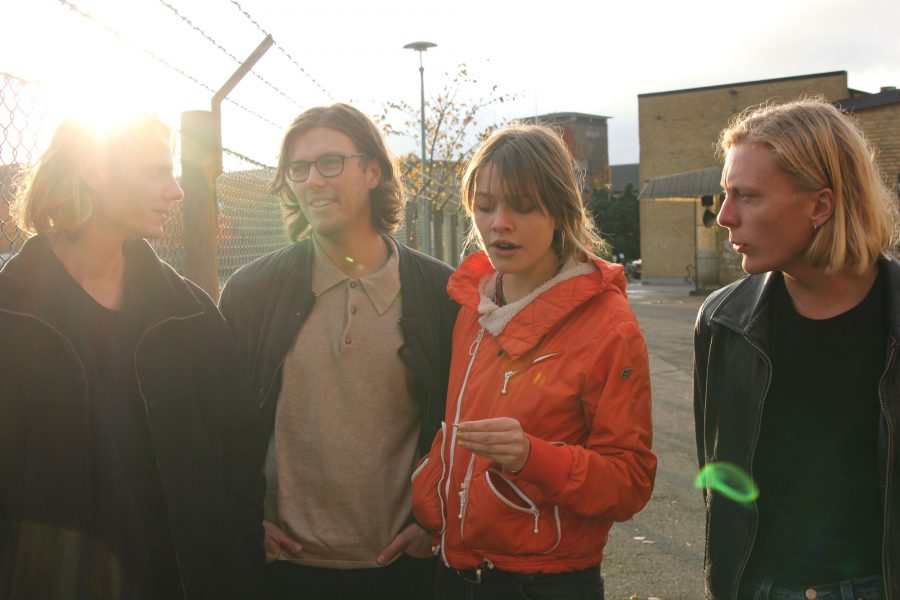 Something really wonderful happens when Hater's Caroline Landahl sings. With her flooring combo of urgency and emotion, new track 'Mental Haven' bursts with enough warmth for everyone on the coldest of days.
While Hater's stamp on indie-pop may be immediately comparable to that of Alvvays, you can also hear whispers of The Pretenders and fellow Swedes The Radio Dept in their rich, jangle-guitar dreaminess. Having declared their admiration for the band, The Radio Dept recently hand-picked Hater to join them on their forthcoming tour, the first in five years. Not bad for the young Malmö band who have only been together since Spring!
'Mental Haven' follows their earlier, slightly rawer, Radius EP and is the lead track from debut album, You Tried, out next March on PNKSLM Recordings. For those curious to know what the new material is like, Hater tell us "it feels like a beautiful record, focused and accessible but still unique". Having heard this beautiful and hopeful prelude, spring now seems so, so far away. We'll have to press on through the rest of 2016 first, but at least we have 'Mental Haven' to get us through – take a listen below.