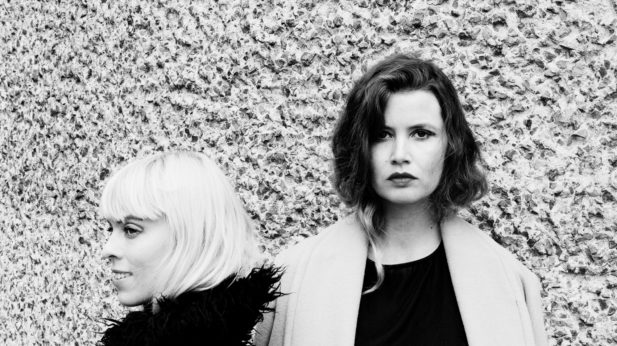 Photo: Charlie Hollis
Ja Ja Ja club night alumni East of my Youth just dropped their stunning new track 'Stronger' ahead of their much lauded performance at Iceland Airwaves festival!
The Icelandic duo, Herdís Stefánsdóttir and Thelma Marín Jónsdóttir, formed just over a year ago in Reykjavík but have already proved to be off to an exciting start with singles 'Mother' and 'Only Lover' whetting electro-pop lovers' appetites. Whilst their previous offerings have a deliciously dark edge to them, East of My Youth have stepped into the light with this uplifting, piano-driven anthem. The track's dramatic quality is probably owed to Herdis' film score composition studies and it wouldn't feel out of place accompanying the closing credits of an epic romance. Thelma's crystal clear voice shines through and the song reaches almost euphoric heights at the 3 minute mark when a deep electro beat kicks in.
We can't wait to hear their debut EP, but until then keep your hunger at bay with  'Stronger' below: