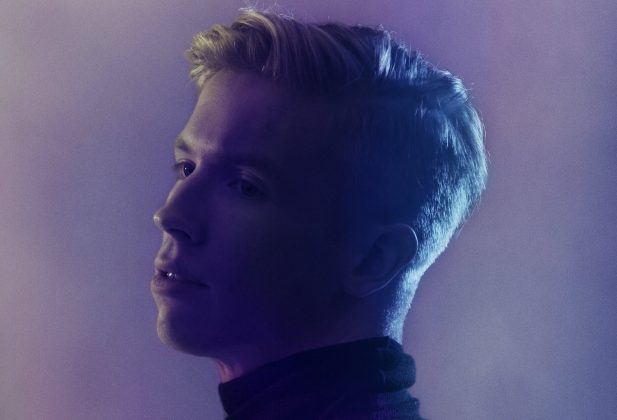 Some people sound like they are singing within their own heads, and very few manage to sound good while doing so. 23-year-old Auður from Reykjavík, Iceland succeeds though, in the recently released song '3D', where his horny frustration takes center stage. His girlfriend travels abroad while he wishes to touch something else than just a two-dimensional computer screen. This song doesn't come alone though, but has company of a second, a tad more funky track called 'Both Eyes On You'. This is pretty much a follow-up to the previous song, as he pledges his loyalty to his girlfriend, even though he obviously has some strong urges while she's away. Does she dare come home anymore?!
Auður's two new tracks are glossy and decelerated R&B, which show great promise for the soon to be released debut album. He already caused some hype with it during the Airwaves festival in Reykjavík recently – it was announced that people could go to a certain public square in the Icelandic capital and catch the unreleased album with their smart phones, in true Pokémon Go-style, and apparently some 4000 people did!
Though perhaps you're not likely to catch a new Auður at your local bus stop (unless you live in Iceland and/or have a time machine), you can still check out two fantastic tracks from him below!