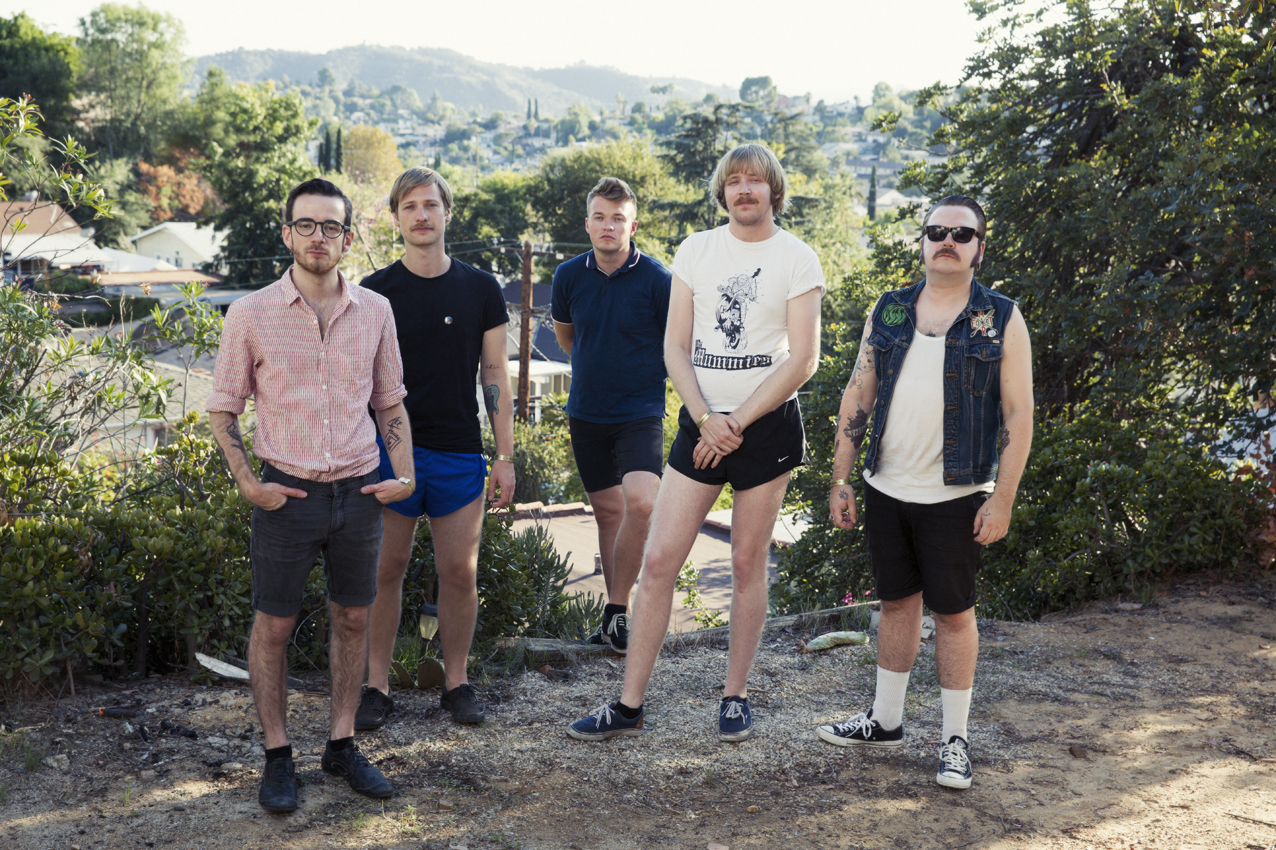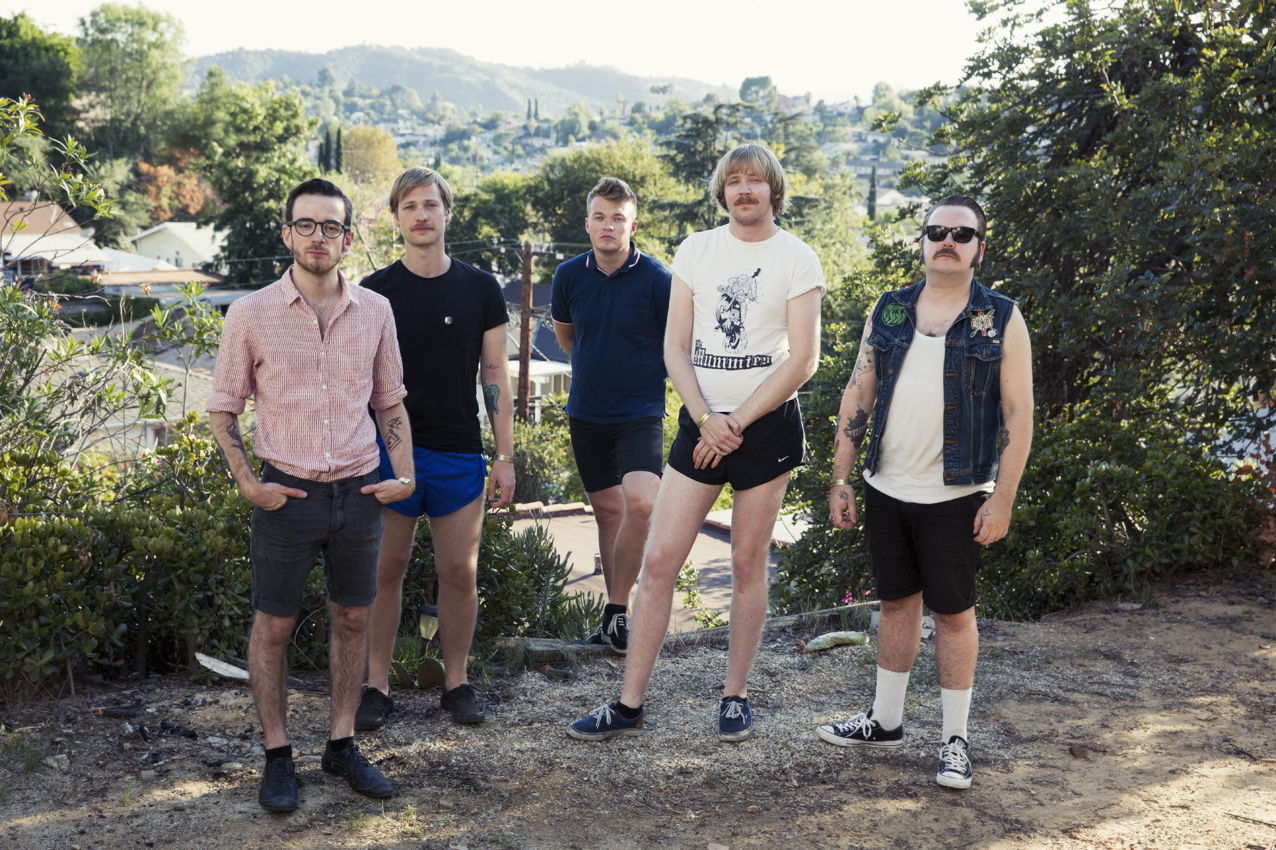 With only a week to go until our next London Club Night, we're now getting feverishly excited about seeing awesome Norwegian garage rockers Death By Unga Bunga!
The band are joined by Denmark's Black Dylan and Iceland's Sísý Ey at the Lexington on November 24th, and it's sure to be another memorable evening! Death By Unga Bunga are veteran live performers so we're looking forward to getting rowdy down the front to the band's super melodic garage rock. To raise our excitement levels even higher, we thought we'd have a catch up with the band before the event!
For those that haven't met you yet, could you please introduce yourself – who are you, where are you from, and how would you describe what you do?
Hey. I'm Sebastian from Death By Unga Bunga. A gang of degenerates from Norway trying to make ends meet by doing the most economically rewarding thing possible: playing in a rock'n'roll band. Don't get us wrong, we love what we do and we do it well.
You put out your fourth album earlier this year – for people who are just new to your music, can you give us a history of the band so far?
We've been putting out records and touring the world ever since we got pubes in 2007/2008. I think we got lucky early on by playing a style of music that no-one else did. Garage rock was not very hip 10 years ago. Slowly but surely we attracted a big fanbase in Norway that made us confident in what we were doing. It comes to a point in every band that you have to decide if you wanna be hobby-based or if this is something you want to do for real. We didn't have any other future prospects at the time, so we can't back out now.
'Pineapple Pizza' was released back in March – can you tell us about how the record came together?
We took a hiatus from live shows for about a year. We took ourselves good time to write our little masterpiece. It was recorded live in the course of a week at Ocean Sound Recording in Giske, Norway. I can't listen to it anymore without crying. It's too good.
Your debut album was also recently re-issued – was it a surreal experience listening to the whole thing again after so many years?
Yeah. We have definitely grown as writers since Juvenile Jungle. We always wanted it released on vinyl, so I'm glad that Jansen Plateproduksjon took us up on the offer. Well, it was more of a demand than offer. Still glad though.
As if you haven't had enough going on, you also put out an EP called 'Fight' last month which you recorded in the summer – was this a collection of songs which didn't quite fit with 'Pineapple Pizza', or was it just a fresh new creative itch which you wanted to scratch?
No, that EP was actually written, recorded, mixed and mastered in about six weeks. We get insanely inspired when we go to the US. We get to see all our favourite bands that never tour Scandinavia. We also got such a good response on Pineapple Pizza over there, and the radio stations that play us wanted more material, so we thought "what the hell, let's do it". Wham Bam Thank You Ma'am.
You've been doing really well in America this year, and toured like demons including a date at SXSW – how was the US touring experience? Got any good tour stories to share?
It's been really great. We always wanted to go growing up, and we can't afford to go there on vacations either, so it was "two flies in one smack" as we say in Norway. My lawyer is here right now, so I can't legally give you any of the good stories. We wanna go back, you know!
If people coming to our London Club Night are seeing you live for the first time, can you tell us what they might be able to expect from the Death By Unga Bunga live show?
They should probably wear protection of some sorts. I will recommend heavy padding, helmet and a cup. Kinda like the armour American Football players wear. They should also expect state-of-the-art songs and melodies from the best in the business.
As we're getting towards the end of 2016, can you talk us through some of your highlights of the year?
I guess releasing 3 albums, touring extensively plus several TV & Radio appearances was all we had time to do in 2016 :/ Hopefully, 2017 will bring more to the table.
Do you have any good new music tips to share with us? (Norwegian tips are particularly welcome!)
Apart from our own side projects (Hajk and Wet Dreams), I truly recommend Norwegian colleagues Foammm, Outer Limit Lotus, Hvitmalt Gjerde and Mats Wawa. Great stuff!
And finally, what does the rest of the year hold for you?
We're gonna start recording new material when we get back from England. I guess we're gonna squeeze in a couple of live shows before and during christmas as well. We can sleep when we're dead (Not to be associated with Steve Aoki, kids! Jon Bon Jovi coined that shit in my book.)
Death By Unga Bunga are joined by Black Dylan and Sísý Ey on November 24th at the Lexington. You join the Facebook Event to stay up to date with the latest happenings, and tickets are available now, costing just £5 for Ja Ja Ja members (£7 for non-members) – sign up as a member for free!