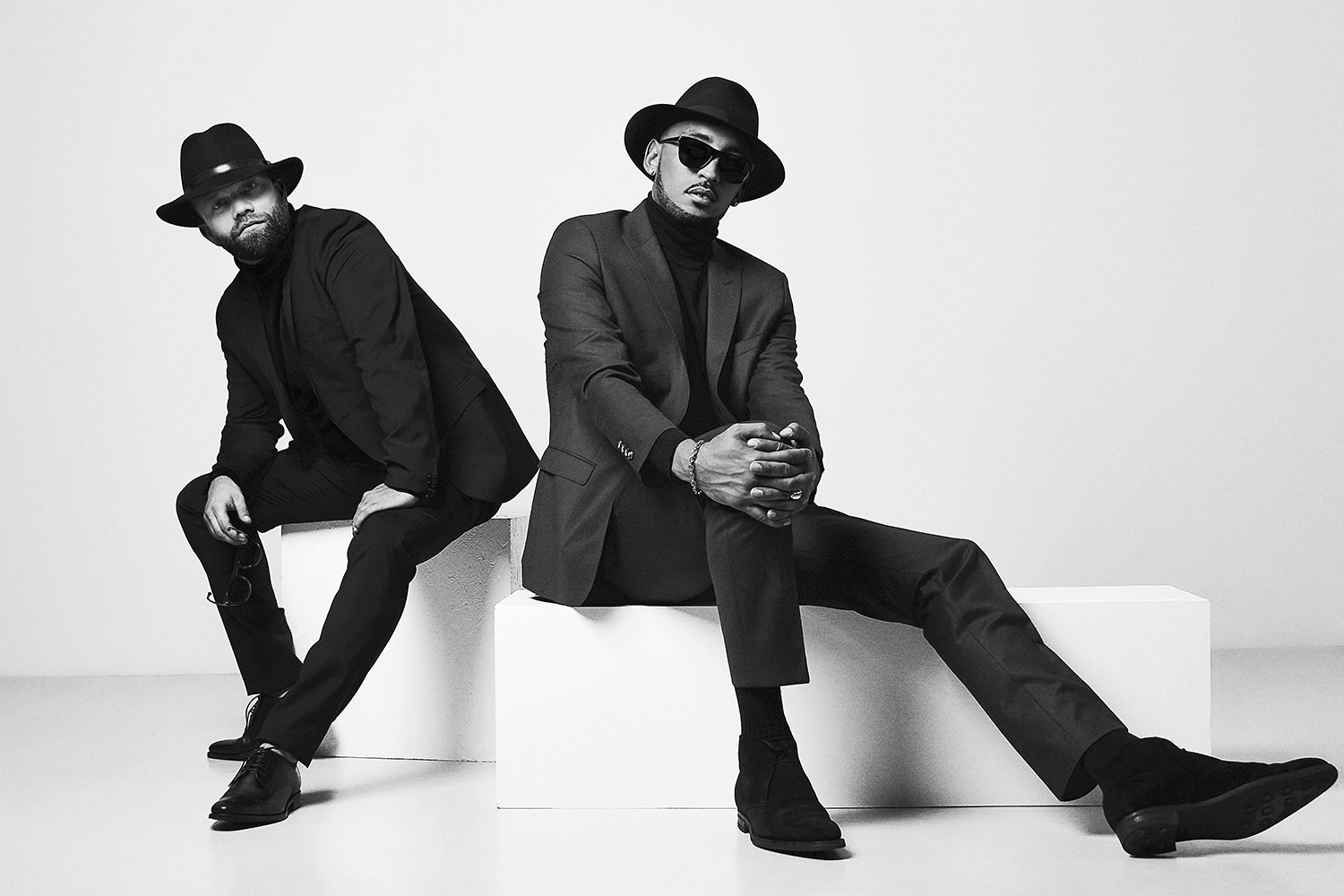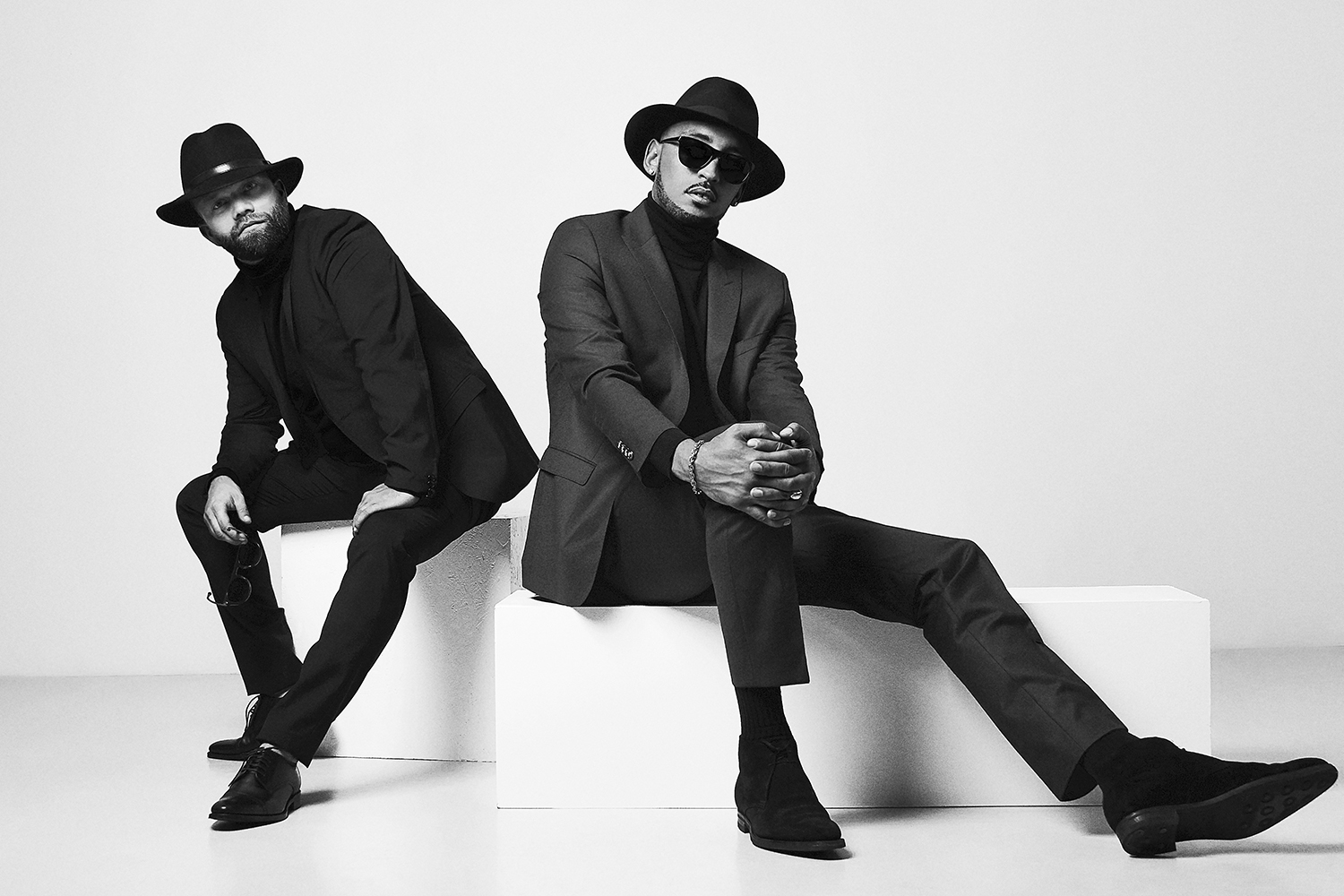 With just a few days to go until the phenomenal Black Dylan join us at Ja Ja Ja in London, we caught up with the Danish pair to get to know them a little better!
Inviting us to see what a day on the road looks like, Danish star Wafande and his longtime collaborator and fellow countryman Nuplex, aka Mikkel Andreas Thomsen share hints as to what their upcoming Ja Ja Ja appearance will hold, as well as some antics from their recent tour!
Find out more in their Photo Diary, and join us to catch their performance at Ja Ja Ja at The Lexington on Thursday 24th November!
Ja Ja Ja Proudly Presents:
Black Dylan | Sísý Ey | Death By Unga Bunga
+ Project Fresh Socks DJs
Thursday 24th November 2016 – 7:30pm 'til late
The Lexington, Pentonville Road, London N1 9JB
Hi guys and thanks for joining us! For our Ja Ja Ja friends that might not have met you yet, can you please introduce yourselves? Who are you, where are you from and how long have you been making music?
We are Black Dylan, a soul duo from Denmark. Wafande is the vocalist and Nuplex is producer/keyboardist. We met each other one day randomly in the studio many years ago and since then we've formed a strong friendship. Though we have been making music for many years, mostly separately, it's only very recent that we started making soul together and we just released our debut album "Hey Stranger" internationally in August.
We've been grooving to your soulful debut Hey Stranger ever since it landed this summer! Could you tell us a bit about the album? What's the story behind it and how did it come together?
Well, Wafande is raised on soul, so this genre is not new to him at all. Nuplex has always been very much into hiphop and quickly found out, that a lot of hiphop beats are soul samples, so he started digging deeper into the genre and simply feel in love with it. So this album is kind of a culmination of our two personalities finally coming together for real, musically. It was a natural next step for us.
We're so excited to have you join us at Ja Ja Ja in London! What should our lovely audience expect from your show there?
A LOT of energy and love! Do not be shy to dance, cheers and sing with us, we love interacting with our audience.
Can you tell us a bit about your photo diary? What was going on the day that you made it?
Our diary is from a peak behind the scenes from when we travel around Denmark on tour. We have a really amazing band, that we spend a lot of time with, so it's like traveling around with family. We have fun and mess around with each other, it's great.
And finally, what do you have in store for the rest of the year?
Hopefully a lot more traveling around the world! We're playing the Eurosonic Festival in the Netherlands in January, so hopefully 2017 will be filled with even more amazing venues worldwide.
A Day In The Life Of: Black Dylan!
10.00: Late night show the day before resulting in backseat nap time en route to the next show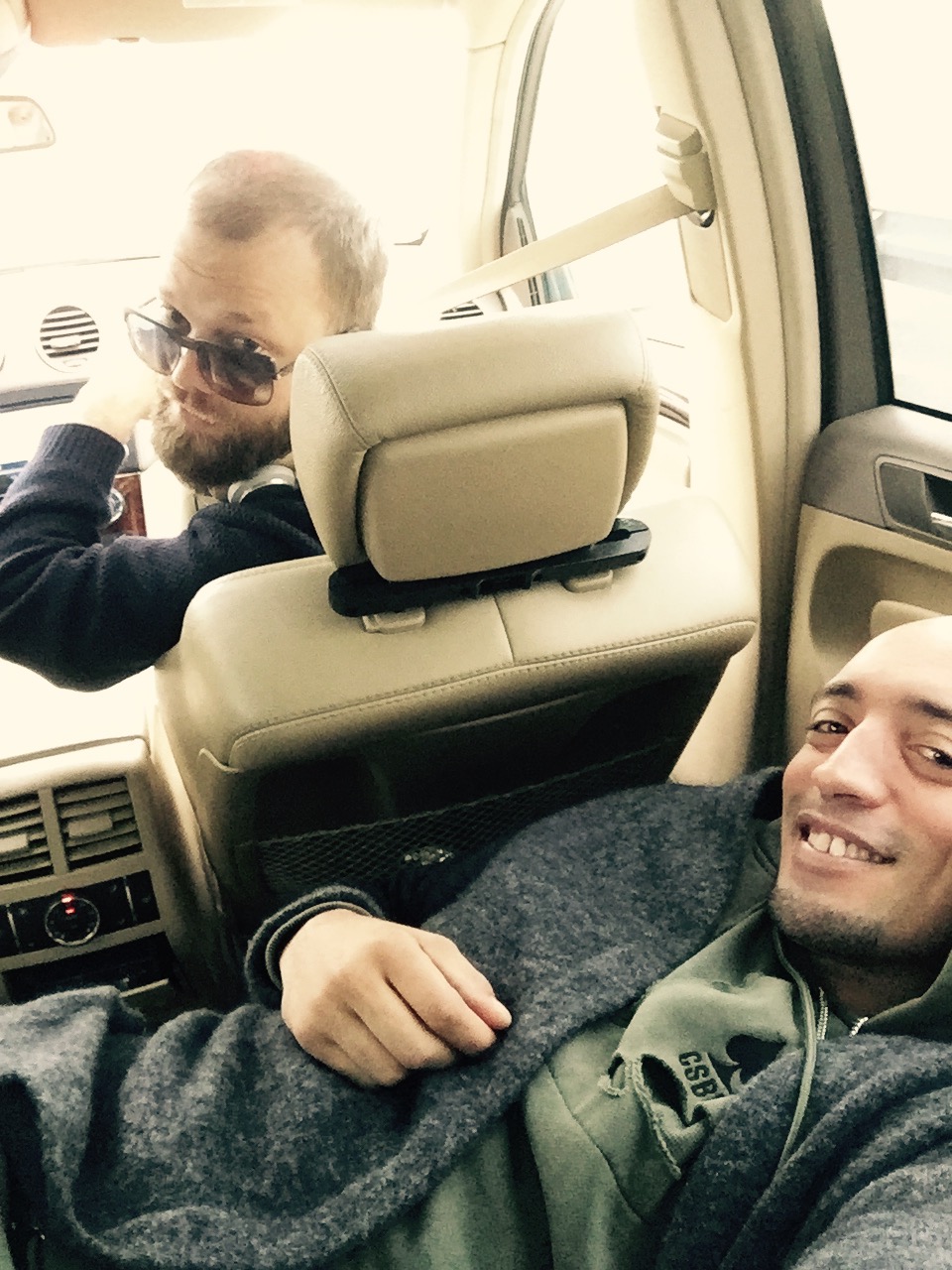 11.30: Nuplex breaking the rules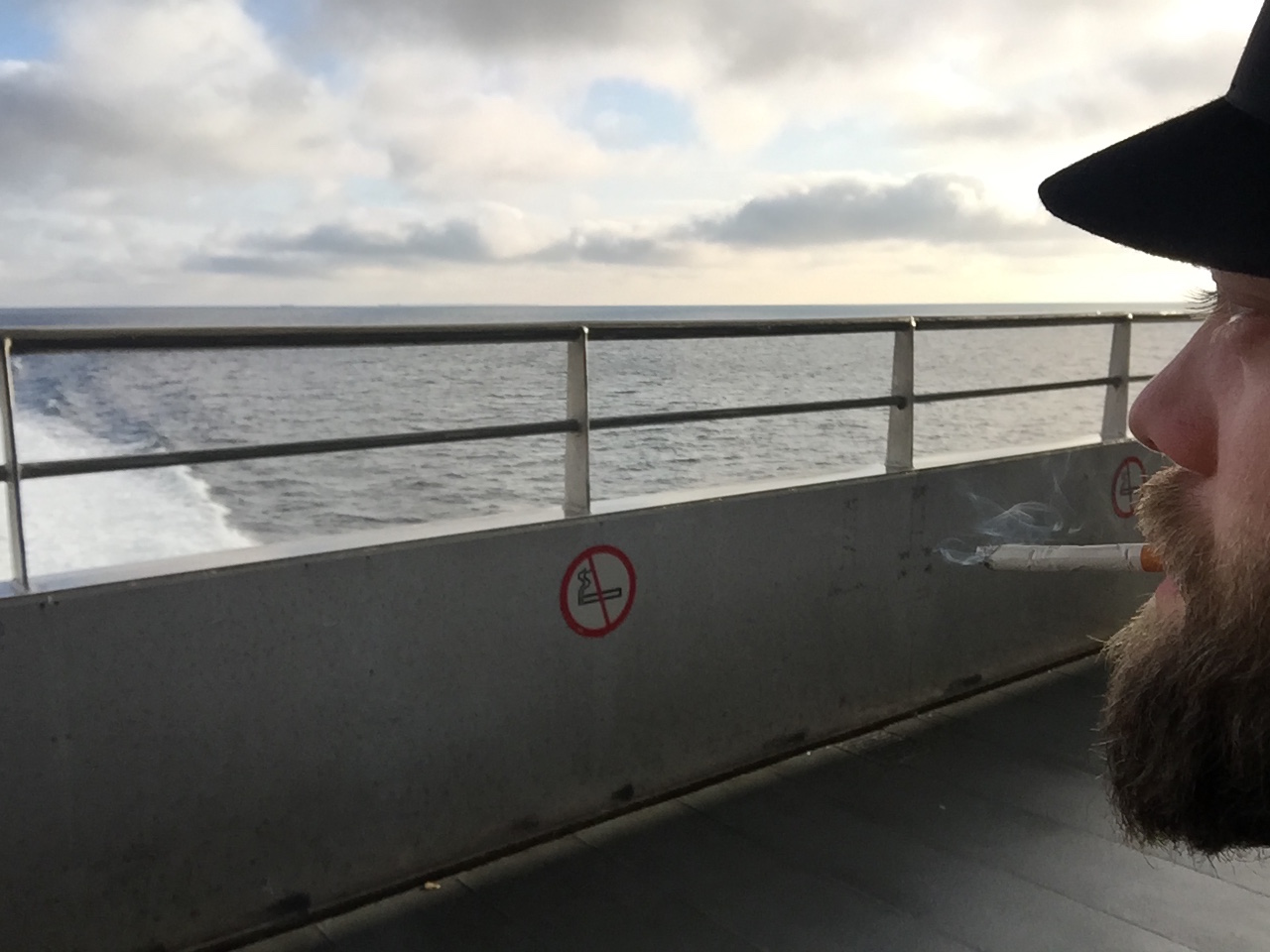 14.30: The band backstage getting restless before sound check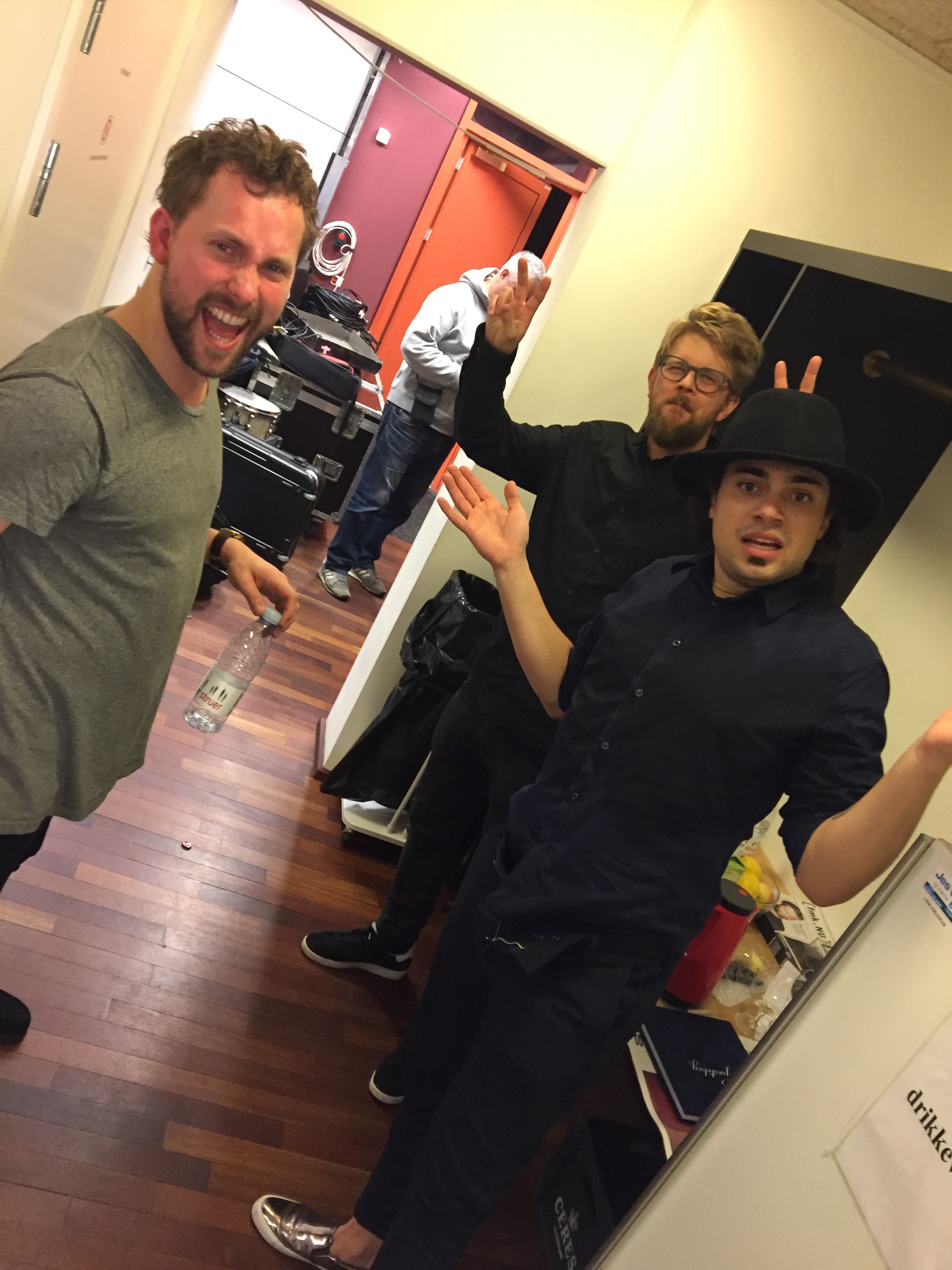 14.30: Wafande not so restless. Practicing his ukulele skills 😉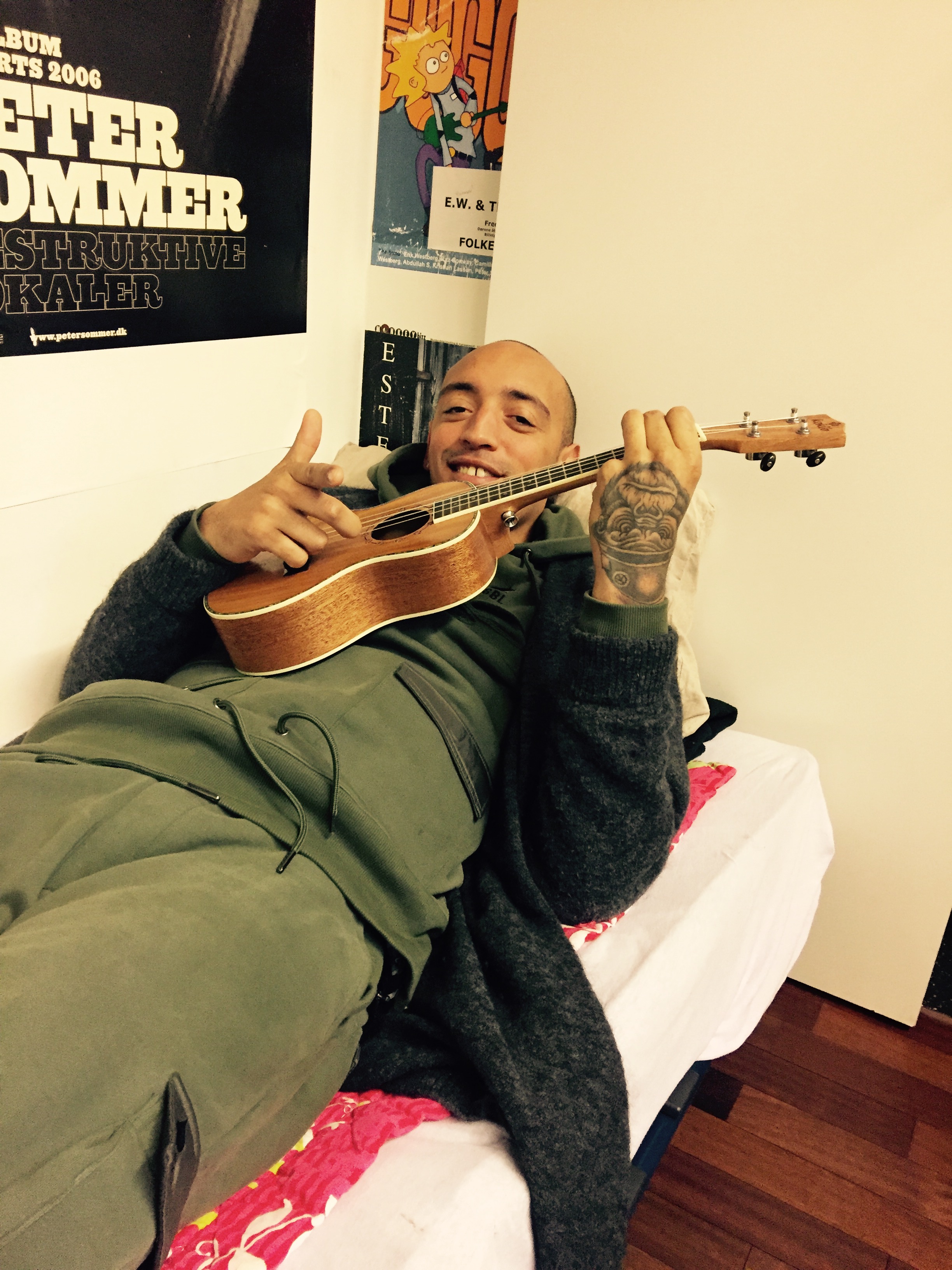 15.45: The band is sounding smooth!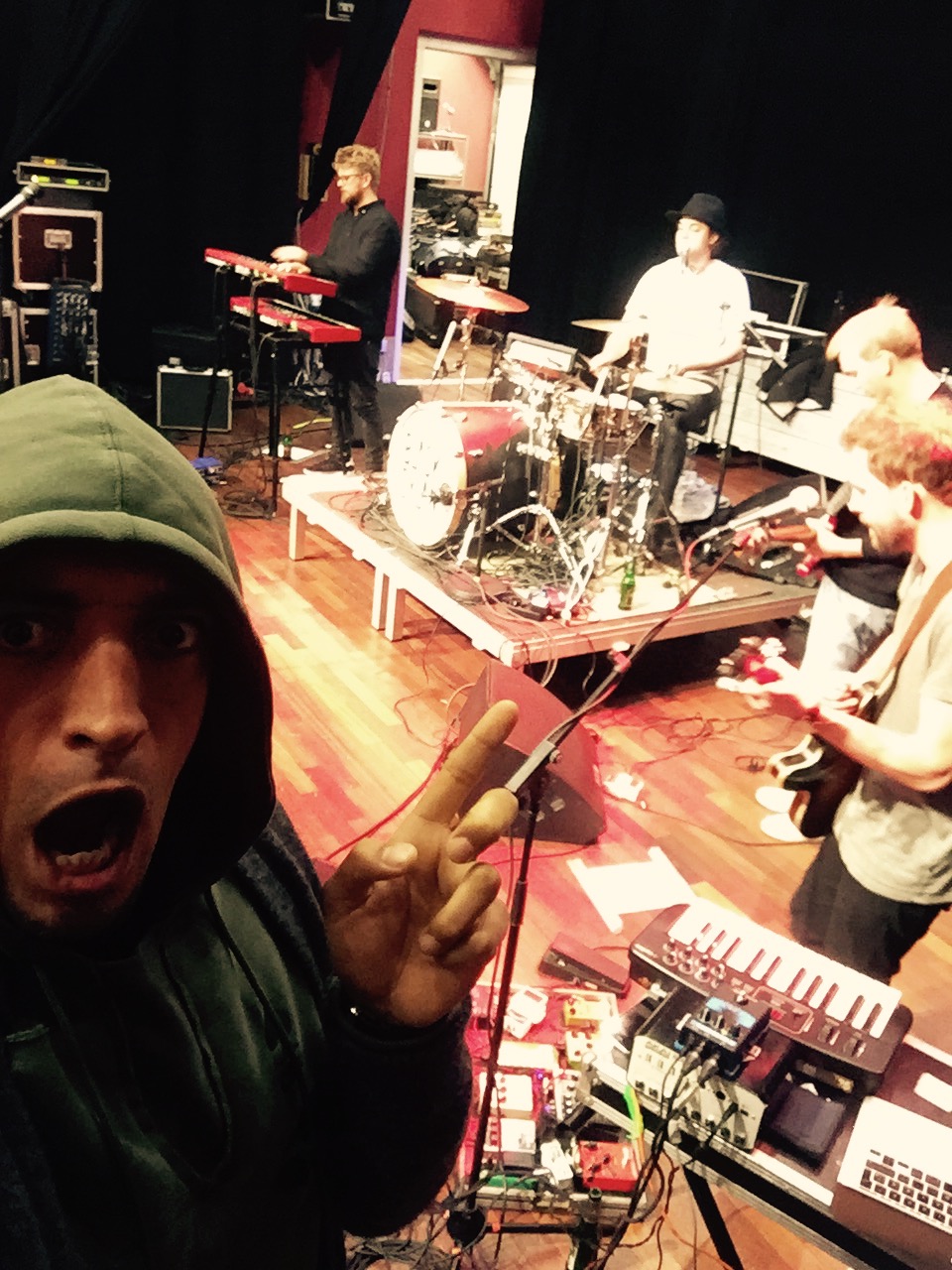 19.00: Dinnertime!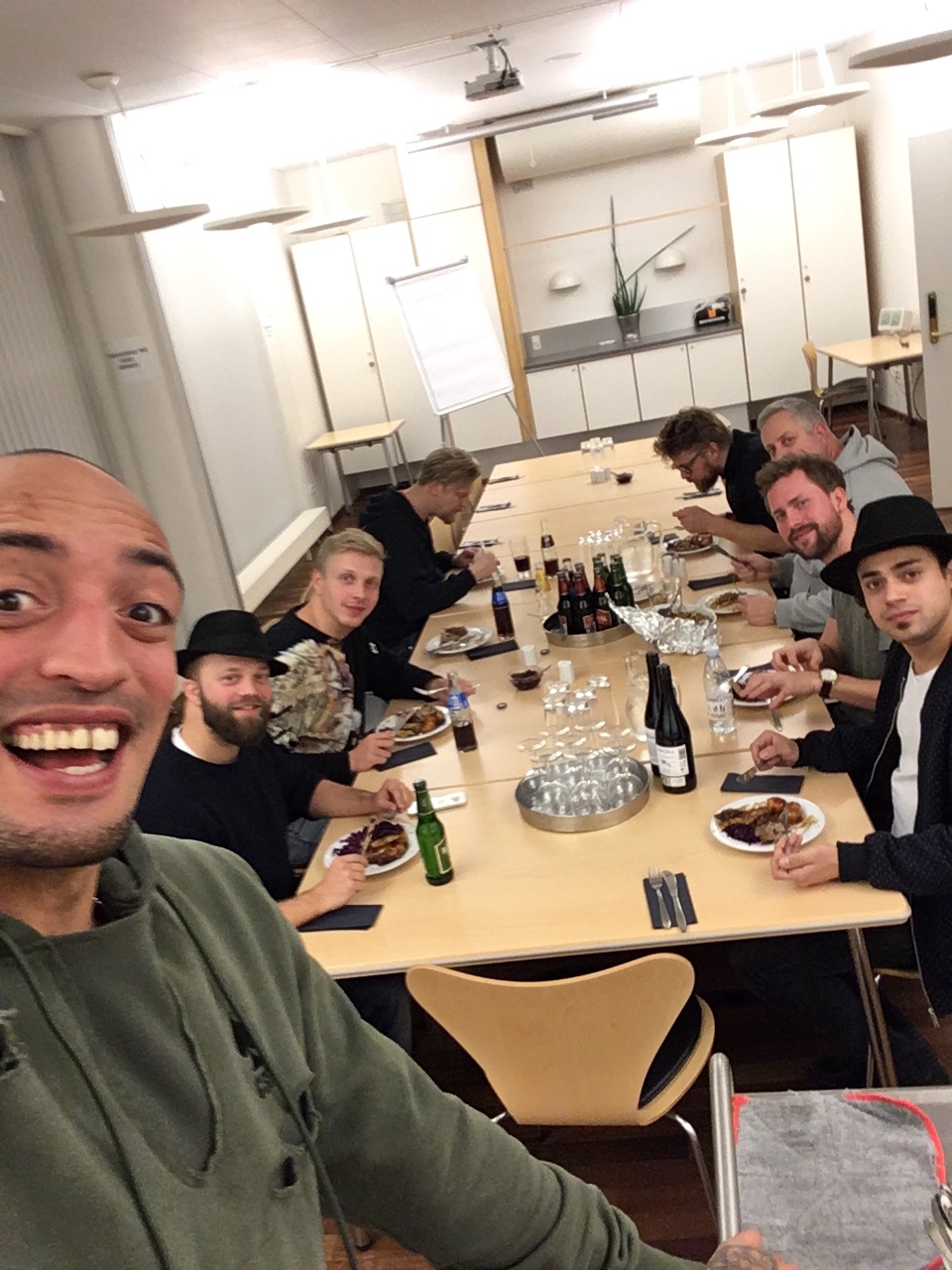 19.00: Today's a special holiday in Denmark, where you're supposed to eat goose for dinner. Nowadays we "just" have duck. Best backstage meal ever!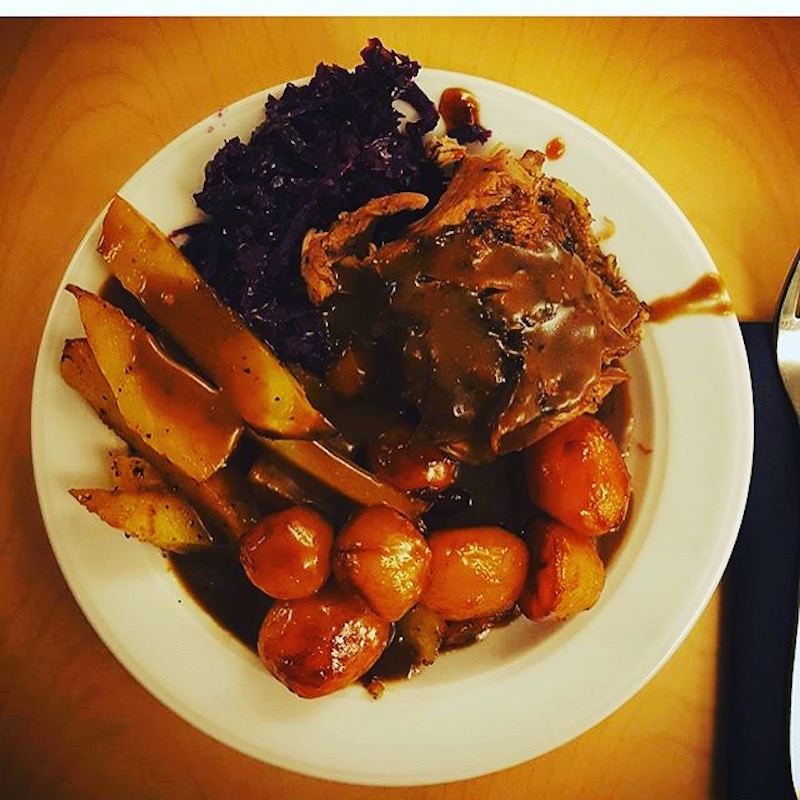 20.00: Suit up!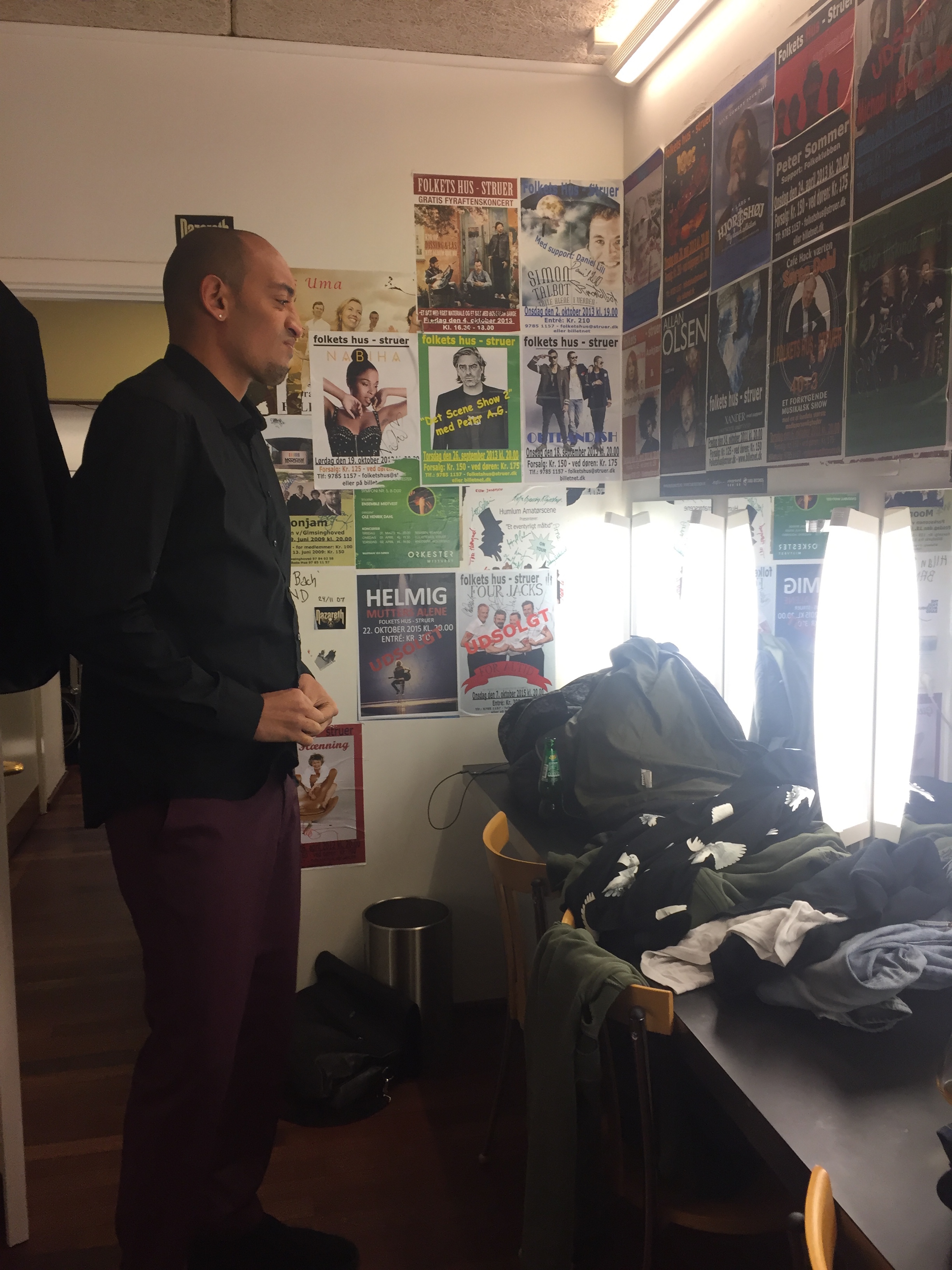 20.00: Our bass player Peter is super impressed with Nuplex' viking chest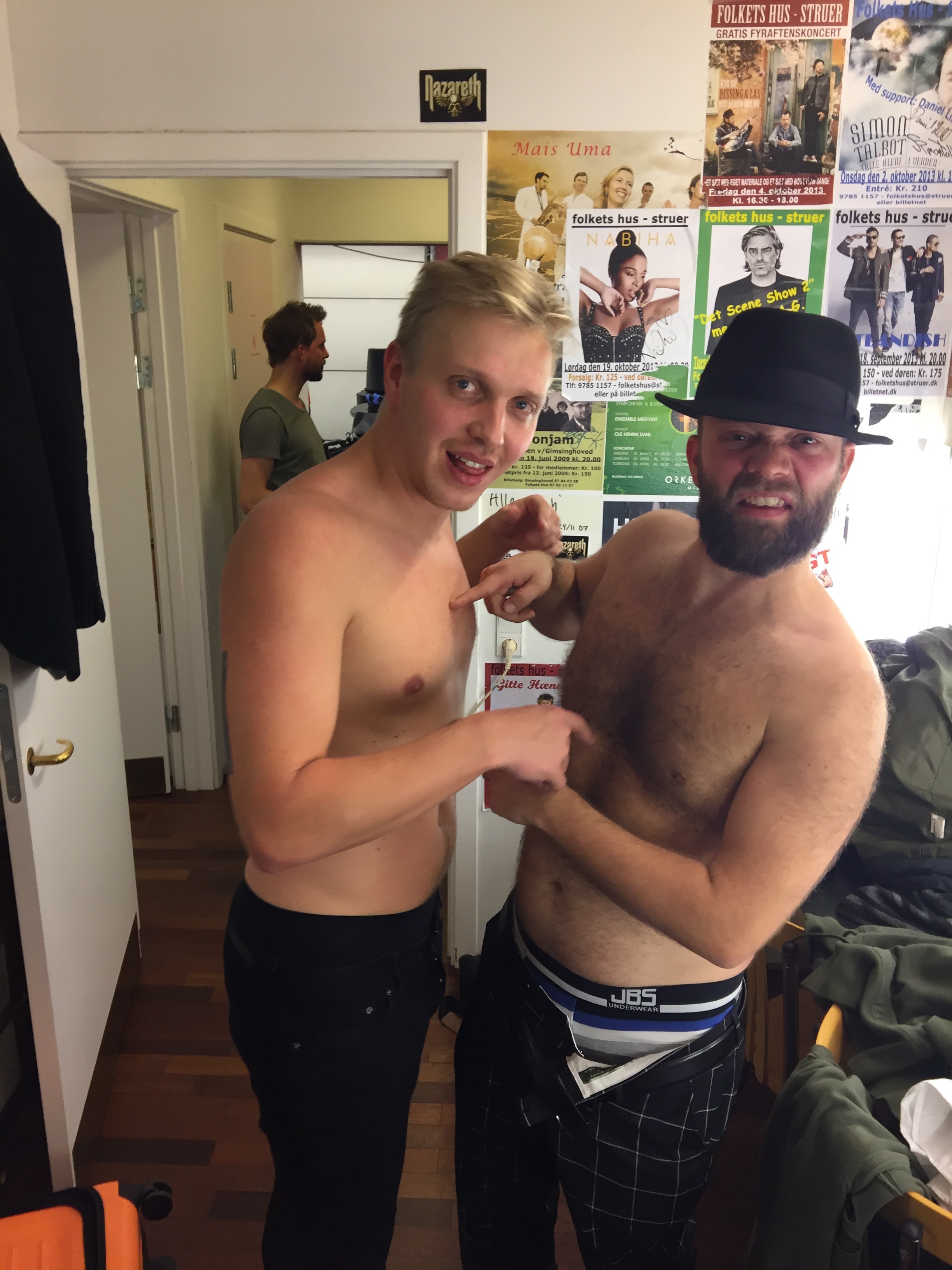 21.00: Showtime!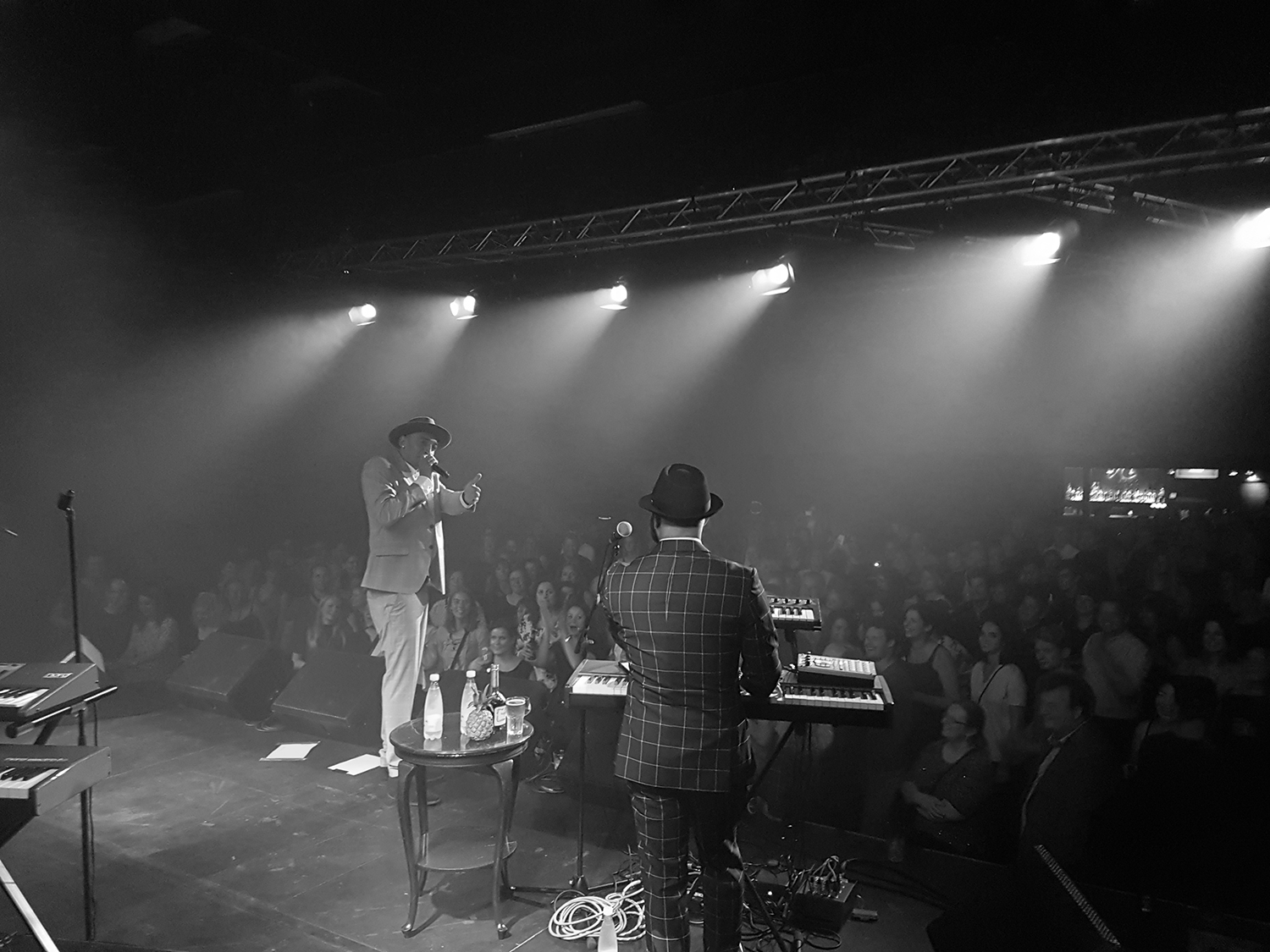 22.30: Show extremely well done! Home bound.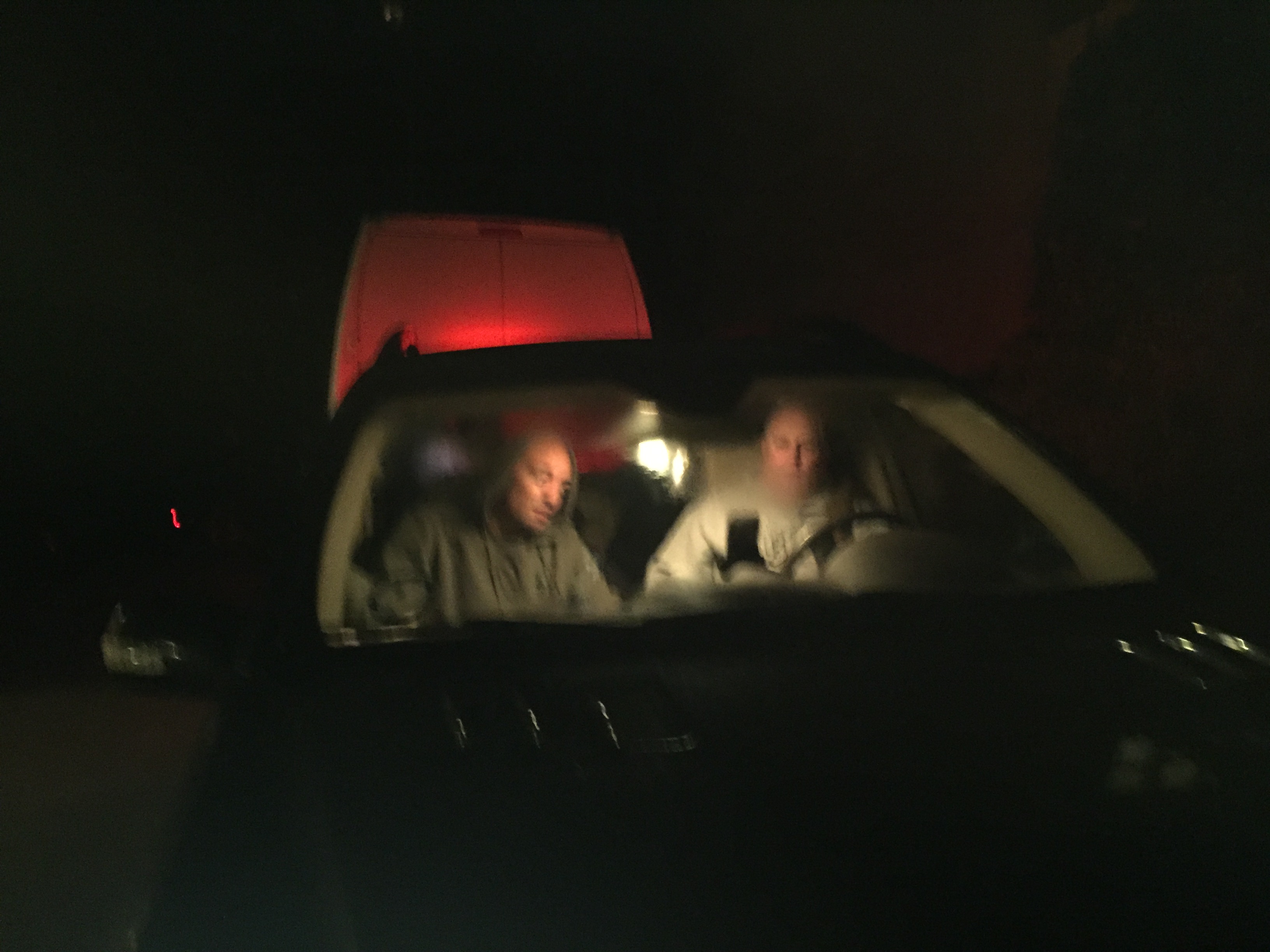 Reaching for the AUX chord like:
Sign up as a Ja Ja Ja member to access exclusively discounted tickets, as well as to find out about special competitions, news and offers!
Signing up is easy (and free!) – just fill out the form below!